Description
Are you interested in becoming a rodeo athlete? Don't know where to start? Sign up for a Jr. PRCA Rodeo Camp.
Our mission is to provide a fun, positive and educational rodeo experience. Camp curriculum includes an introduction to roughstock events with an emphasis on safety, fundamentals, chute procedures, livestock safety, overview of riding equipment, injury prevention. Our top rodeo instructors will also provide information about fitness and nutrition, introduction to PRCA business and goal setting. Top PRCA Rodeo Cowboys will deliver encouragement to participants as they pursue their rodeo careers and scholastic endeavors. We do not offer live buckouts.
All abilities, 6 years of age or older may attend, there is no max age. We offer instruction in roughstock events, which include Bareback Riding, Saddle Bronc Riding and Bull Riding. Select few camps offer instruction in steer wresling as well, view the event flyer to see if the camp you are registering for offers steer wrestling.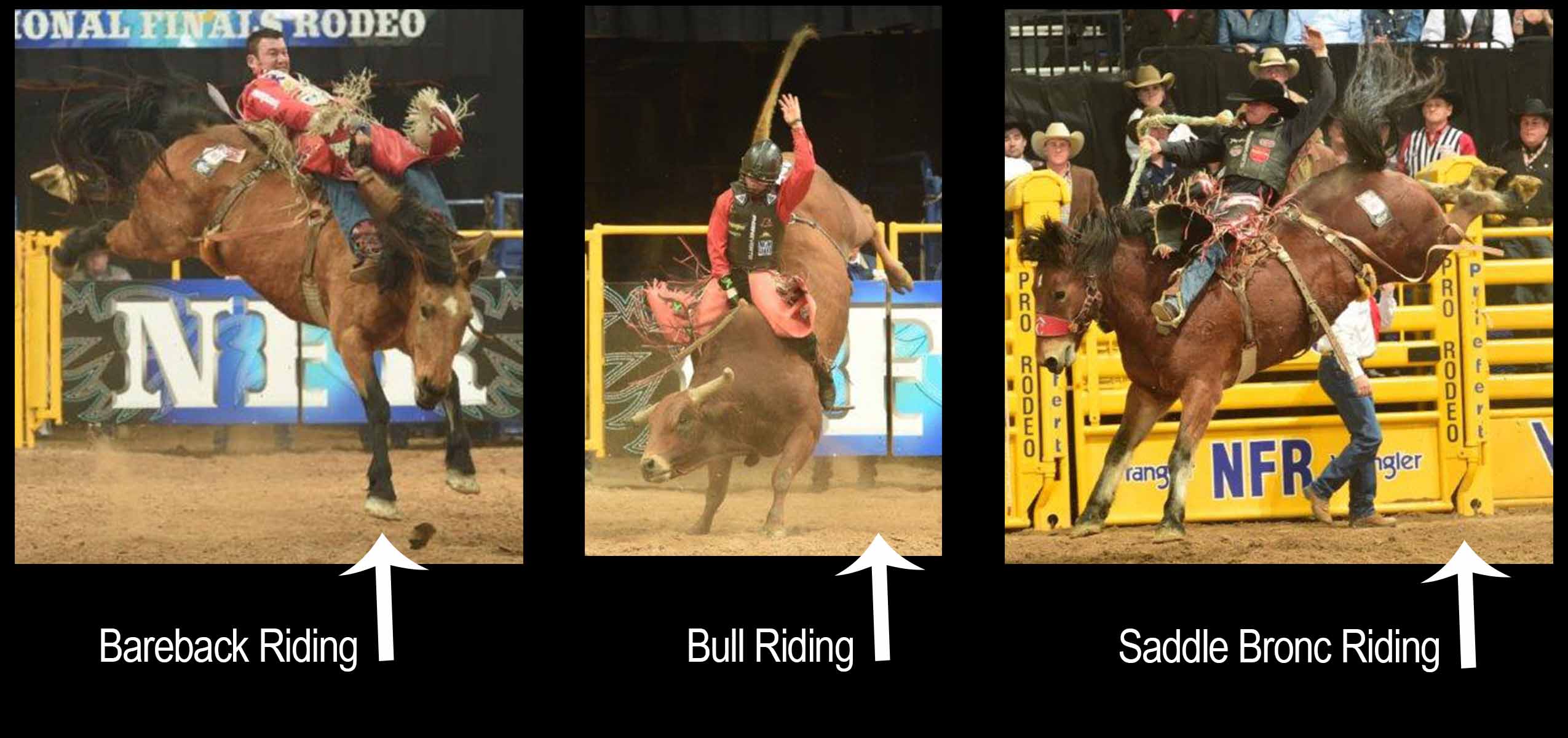 Camps are geared at providing learning opportunities for cowboys just starting out that either have had little or no direction in rodeo or have been competing in rodeo and want to further learn about the fundamentals from PRCA champions.
This program is made possible by the PRCA and rodeo committees who have donated their time, talents and resources to this new program.
We require students to pre-register to attend. To register for this camp, complete the registration form here on Eventbrite. Additional details will be sent via email following your registration.
PRCA Rodeo Camp Frequnetly Asked Questions
How old do I have to be to participate?
Participants must be 6 years of age or older to participate at a PRCA Rodeo Camp. There is no max age.
Do I need equipment?
No equipment is required; we will have the equipment you need to participate. If you own riding equipment, we do ask that you bring your gear- our instructors will check it for you for safety.
Will I get on bucking horses or bulls?
We do not offer live buckouts at PRCA Camps. Livestock is used in a limited capacity to teach chute procedures and livestock safety.
How much does the camp cost?
PRCA Rodeo Camps are free to attend.
Do I have to register?
Yes, we require all students pre-register online at: http://www.prorodeo.com/jrrodeo
Do I need to sign a waiver?
Every participant (or parent/guardian if participant is under 18) is required to sign a waiver at check-in. No participation is allowed if waiver is not signed. If the participant is under 18 and a parent/guardian in not accompanying participant, you MUST notify me ahead of time and have the signed waiver with you when you arrive for check-in. Submission of your online registration form does not meet the signed waiver form requirement. The waiver is attached to this e-mail and we will have copies at check in.
What type of attire is required?
For the comfort of the participant, please dress appropriately, cowboy attire is welcome but not required. Please wear closed-toe shoes and long pants.