JPRG Radio Presents: Violinist Dominique Hammons, "Live In Concert"
Join international recording violinist Dominique Hammons in showcasing his first Live Concert! Sponsored by JPRG Radio.
About this event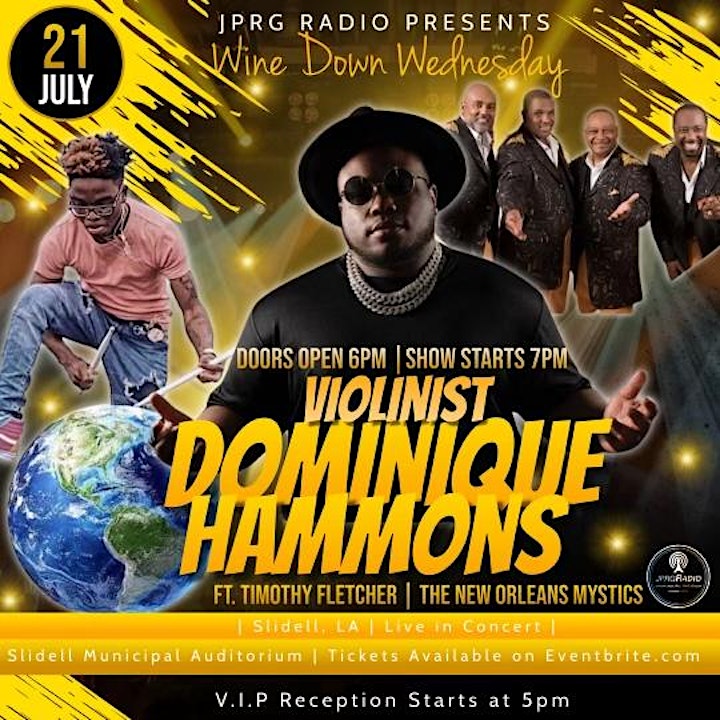 Violinist Dominique Hammons has assembled the best musicians and Music Director to bring you a stellar performance. Also performing on stage, talented drummer from Maryland, Timothy Fletcher, and Sensational voices of The New Orleans Mystics!
This will be an epic performance and will be attended by full capacity.
Organizer of JPRG Radio Presents: Violinist Dominique Hammons, "Live In Concert"