JP Morgan Conference Review and Winter Social with Lightning Pitches
Description
JP Morgan Conference Review and Winter Social with Lightning Pitches
Make new connections and hear the latest industry updates at our Tenth Anniversary and 6th Annual Winter Networking Social with Lightning Pitches!
J.P. Morgan Conference Review: We are excited to announce our keynote speaker, Bruce Robertson, Managing Director H.I.G. Capital. Just returning from the 2020 J.P. Morgan Healthcare Conference, Bruce will provide our members with a recap from one of the most influential healthcare investment conferences. Find out what the experts are saying about the overall market, future of drug pricing, regulatory environment and capital markets.
Lightning Pitches: During the lighting pitch segment, we will learn more about members whose companies provide valuable services that enable the growth of our healthtech ecosystem. Each pitching company will have 1 minute to impress us with their value proposition. There will also be plenty of opportunity to network with the companies and fellow members.

* * Service-Providers: Please complete this pitch application if you are interested in presenting to our audience. * *

Keynote Speaker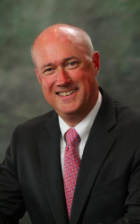 Bruce C. Robertson, Ph.D., Managing Director, H.I.G. Capital
H.I.G. BioHealth Partners is the healthcare focused affiliate of H.I.G. Capital, which collectively manages $34 billion in private capital. H.I.G. BioHealth Partners invests in a broad range of product-based healthcare companies, including pharmaceuticals, biotechnology, medical devices, and diagnostics.
Speaker Bios

Bruce C. Robertson, Ph.D., Managing Director, H.I.G. Capital
As Managing Director of H.I.G. BioHealth Partners, Bruce focuses on investment opportunities in the life sciences sector, including biopharmaceuticals, medical devices, and diagnostics. Bruce currently serves on the boards of Exagen, RxSight, CardioFocus, Clarus Therapeutics, Iconic Therapeutics, Intact Vascular, and Apollo Endosurgery.
Bruce has been active in the life sciences sector for more than 30 years. Prior to joining H.I.G., Bruce served as Managing Director at Toucan Capital, a venture capital fund focusing on healthcare investments. While at Toucan, Bruce invested in leading drug and device companies throughout the U.S. Prior to Toucan, Bruce was a General Partner at GIV Venture Partners, a venture capital firm focused on investments in the US, India, and China. Prior to his private equity career, Bruce was Director of Business Development at IGEN International, where he was responsible for formulating and implementing IGEN's partnering and M&A strategies. Bruce started his career as a Research Manager at W.R. Grace & Co., focusing on medical devices.
Bruce holds a BSE in Chemical Engineering and BA in Mathematics from the University of Pennsylvania, a PhD in Chemical/Biomedical Engineering from the University of Delaware, and an MBA with High Distinction from Harvard Business School.
* * Service-Providers: Please complete this pitch application if you are interested in presenting to our audience. * *
---
SPONSORSHIP KINDLY PROVIDED BY: