Description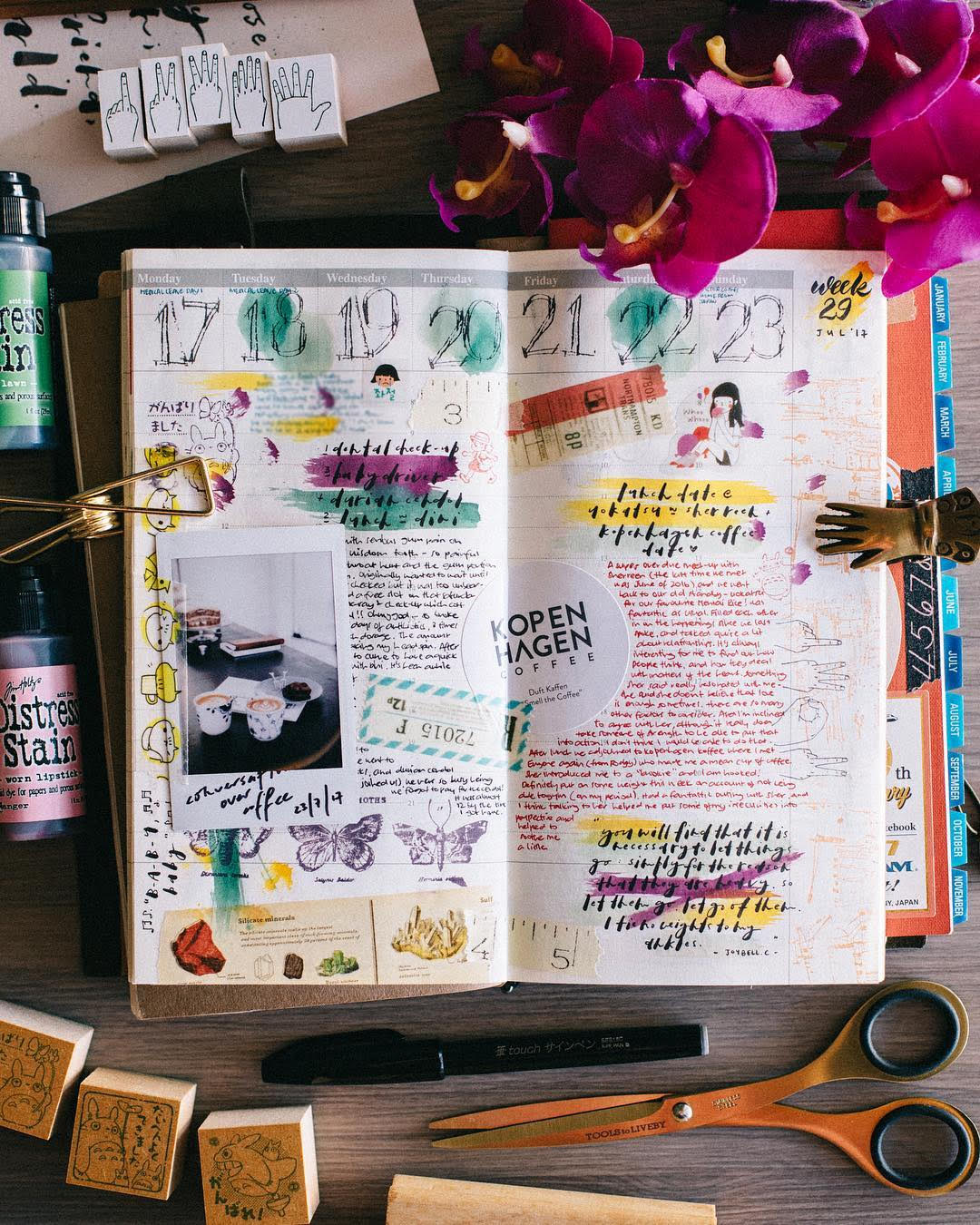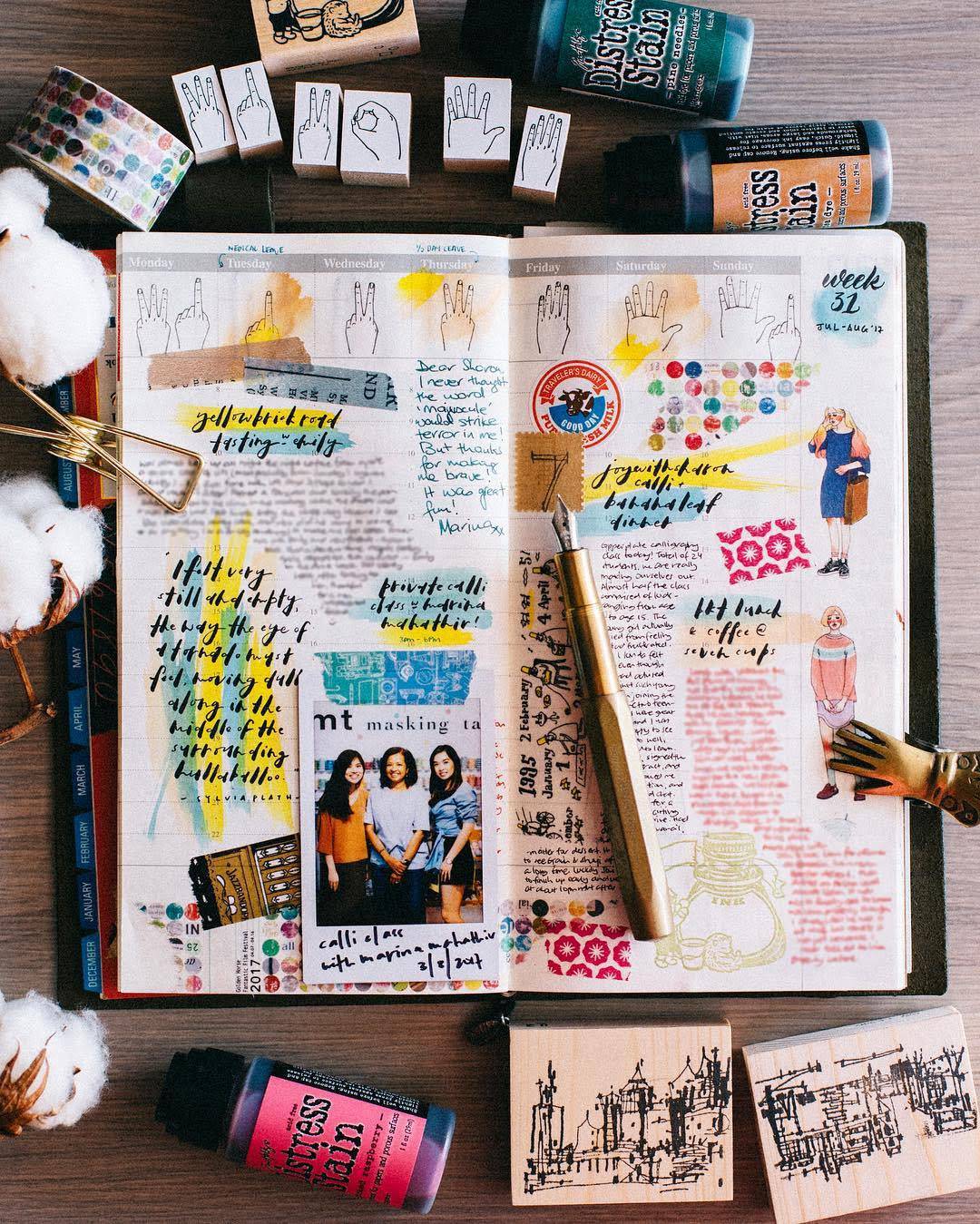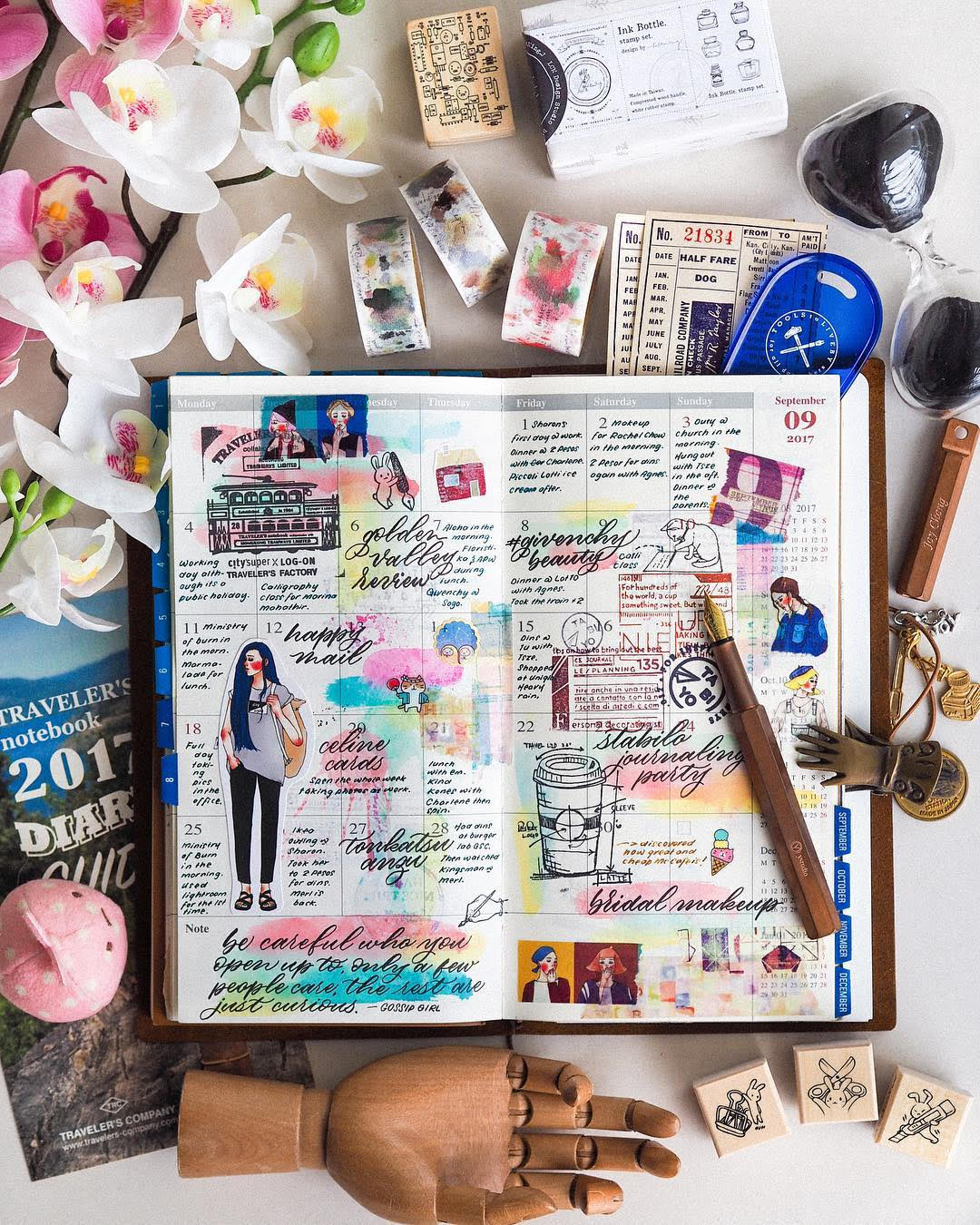 Journalling is a great way to keep a creative record of life's everyday moments, and perfect for keeping memories of travels. Slot ephemera, receipts, photos, experiences into your journal, look back on it months or even years later and relive your journey all over again. Journalling can even be a creative outlet for you to record inspirations, ideas or just go crazy with collage and colour!
Not sure where to start or just want to learn how to incorporate colours and different mediums into your journal? Join us for a fun-filled journalling workshop where we will guide you on how to incorporate our favourite distress stains, washi tapes, paper layering, and photos to make a colourful layout. We will also guide you on how to think outside the lines of scheduled layouts for a more free-flowing and movement-filled layout.
Participants are also encouraged to bring some existing items from your personal collection, especially if you have questions on how to make the most out of them.
What the workshop will cover:
How to get started

Incorporating photos

Layering

Distress stain techniques and color combinations

Ink pads and differences in brands

Breaking through the formats/ going outside defined lines

Covering/masking mistakes

Wax sealing

Different ways to use a journal

Fountain pens and fountain pen inks

Incorporating lettering and calligraphy
Available tools:
Pilot Pintor

Pilot Iroshizuku Fountain Pen Ink

Pilot Frixion Range

Pilot G Tec C Maica

Distress Stains

Traveller's Company Washi Tape

MT Washi

Stamptitude Wax Seals

Takeo Paper

Canon Selphy Printer

PEG Stamps

Tim Holtz Stamps (Blueprint stamps included)

Stabilo Point88

Tombow Brush Pens
Take home kit:
1 x set of PEG stamps

1 x bottle of Distress Stain

1 x MT Washi

2 x 5ML Pilot Iroshizuku Ink

1 x Pilot Petit 1

1 x Pilot Petit 2

4 x Pilot Petit 3

Joy and Sharon have been avid journalers for more than 2 years now. Along the way they have discovered how this beautiful art has helped capture memories and to de-stress on evenings after work.
Find out more about their work on Instagram:
www.instagram.com/joychong/
www.instagram.com/ronnycakes/