Description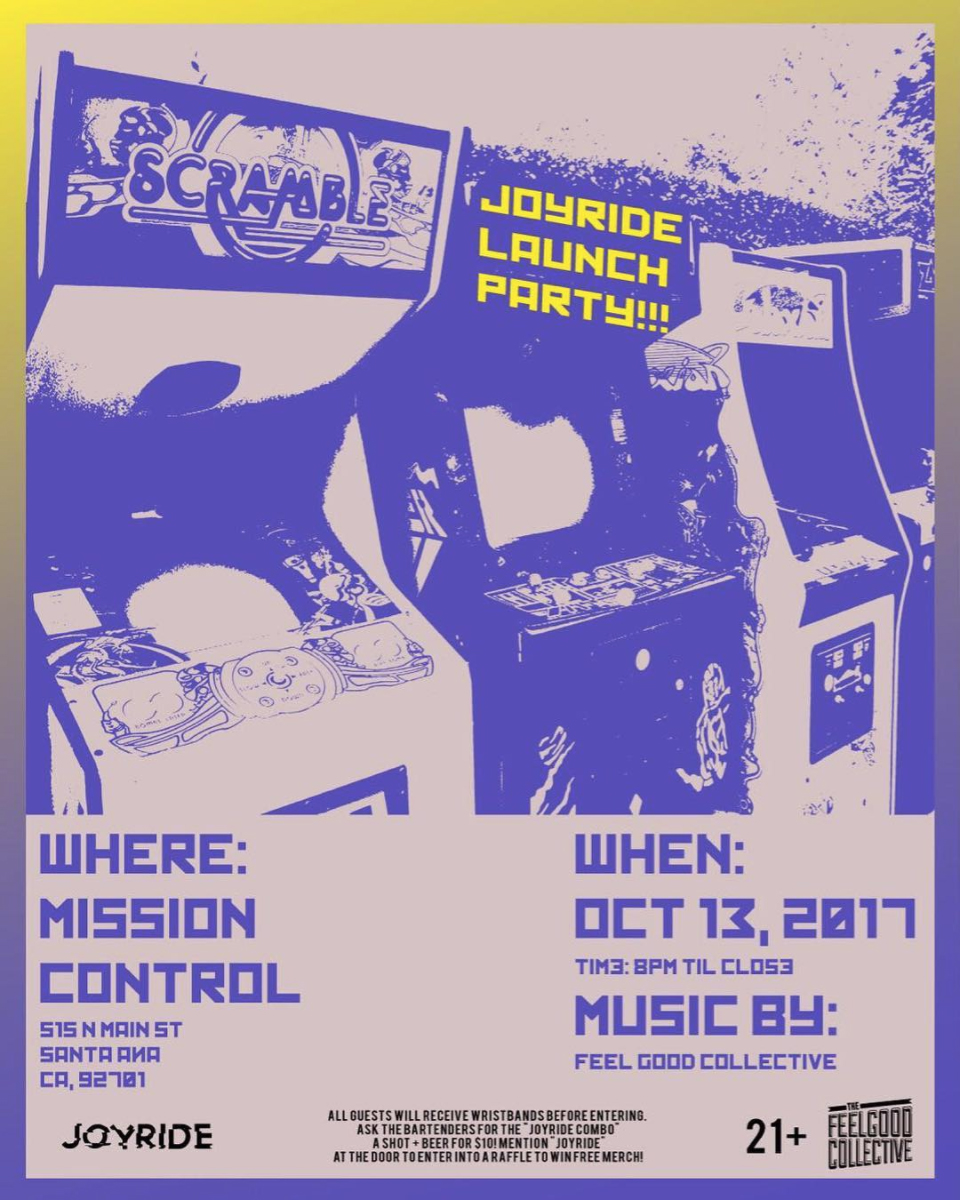 ---
JOYRIDE is a graphic-heavy, ad-eccentric brand that takes inspiration from music, art, skateboarding, and the spirit of the subculture as a whole. We've taken notice to the individuals who aren't afraid to express what makes them different.
This Friday, we invite you to celebrate Joyride's launch! Join us for drinks as we showcase our brand's fall collection.

Where: @arcademissioncontrol
DJ: @thefeelgoodcollective
Time: 8pm til close
Say "Joyride" at the door to recieve a wristband and a raffle ticket to win free merch! With your wristband, you are eligible for discounted drinks. The "Joyride Combo" gets you a shot + beer for only $10!
Time: 8pm til close
Where: newest 80s arcade bar in DTSA, Mission Control
Parking: 4th and Bush // Uber highly recommended. Do not park in the back parking lot or your car will be towed.

The FEELGOOD Collective will be DJing!
---
See our lookbook below