About this Event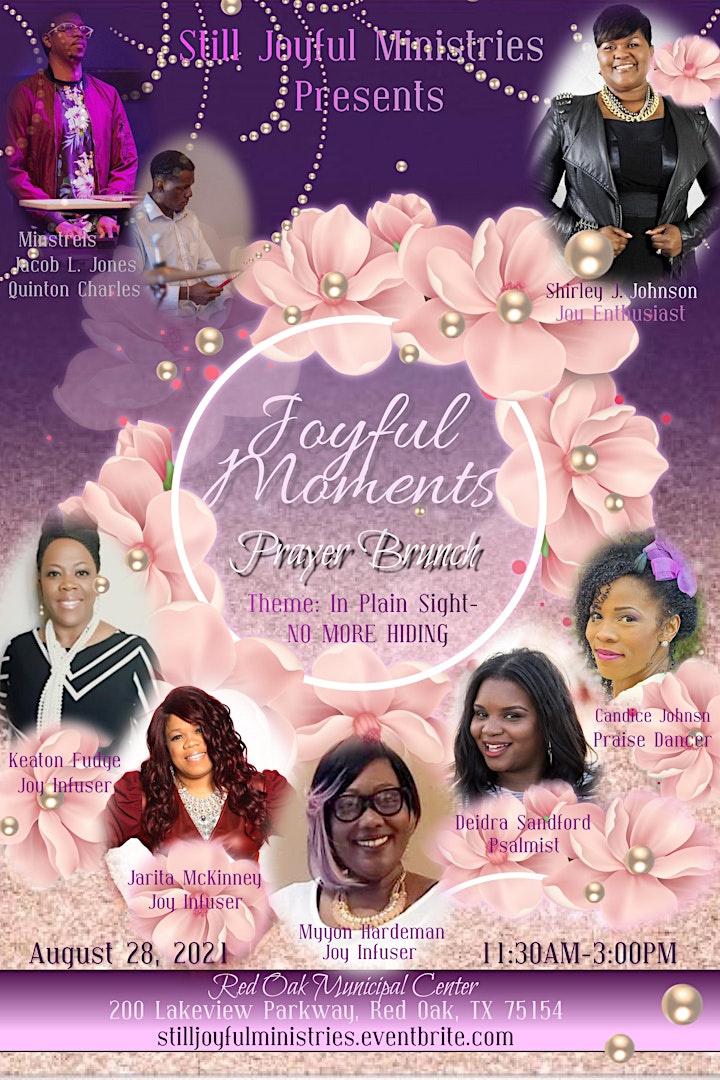 Do you need prayer in your life? Are you tired of the enemy having his way? Don't take it anymore! Join us for a 2021 repositioning conference. We will no longer stay hidden. We are "In Plain Sight: NO MORE HIDING."
Dynamic Speakers and Joy Infusers, Min. Jarita McKinney, Pastor Keaton Fudge and Min. Myyon Hardeman, will deliver messages that will carry you through 2021 and beyond. Praise Dancer, Candice Johnson will set an atmosphere ripe for praise.  Psalmist Deidra Sandford will lead us into worship fit for heaven. You don't want to miss out! You will not leave the same! Register today!
Colors of the day: Royal Purple and Rose Gold.
**A portion of the proceeds will benefit outreach  for the less fortunate.**
If you cannot attend the event; but desire to sponsor someone or be a blessing to the ministry, you can give a donation on the Ticket Tab. This will help to further a good ministry cause and bless multiple others.
Follow Us
Website: stilljoyfulministries.com
Face Book and Instagram: @stilljoyfulministries