About this Event
Picnics on the Porch
The Hideout and All Together Now have teamed up for a very special food and music series every Friday at 6pm during the summer come by for picnic meals and snacks, acoustic music curated by The Hideout, and drink specials available from Deep Eddy Vodka. Grab a blanket (or borrow one of ours) and enjoy the warm weather with us.
Joybird
Joybird's new album Landing is fiddler and songwriter Jess McIntosh's dynamic follow-up to Long Time Exhaling (2017). Where their first record drew listeners into the daily intimacies of love and longing, this one faces outward, connecting the political with the personal, care for one's neighbors with care for one's self.
Expanding the core trio of Jess on fiddle, banjo, guitar and voice, percussionist Bill Harris (Four Letter Words, Devouring the Guilt, Bowlcut) and multi-instrumentalist/vocalist Aaron Smith (On Big Shoulders, Growler, Horseshoe Bender), Joybird's Landing features new regular member Emily Nott on guitar and vocals, Dan Andree (The Henhouse Prowlers) on fiddle, Steve Doyle (Hoyle Brothers) on dobro and electric guitar, Sara Leginsky (Glass Mountain) on banjo and vocals, Cass Pautler on clarinet, and Anna S. Jacobson on french horn and trumpet. The entire team wrapped recording on this record in three days with minimal overdubs, highlighting the fluidity of a group that's been together on the road, in bars and in each other's homes, in music and in friendship.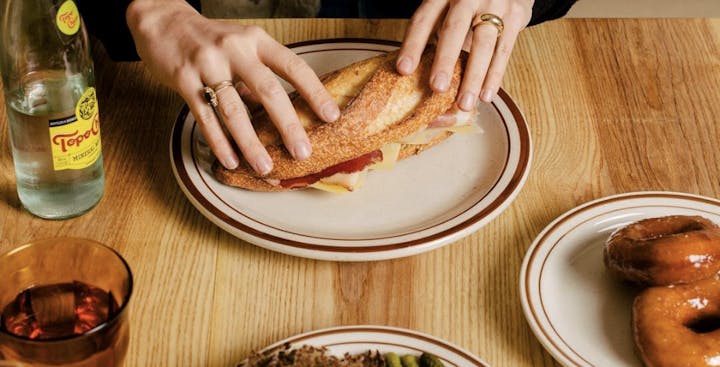 All Together Now
All Together Now is a funky bottle shop and all-day eatery and market in Chicago's Ukrainian Village neighborhood that's about good people sharing good food. Their bright, herbaceous menu spotlights produce from Upper Midwest farms and Underground Meats' smoked and cured meats, alongside a thoughtful selection of provisions: natural wine, tasty easy beer, small-producer cheese, artisan charcuterie and multi-roaster coffee.