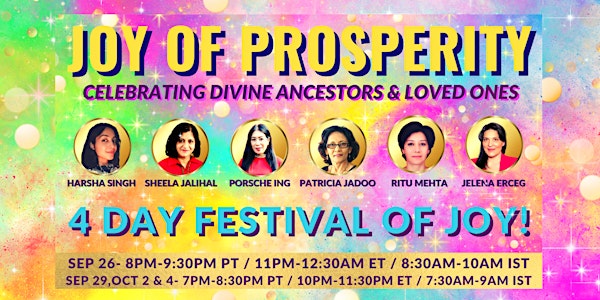 JOY OF PROSPERITY-CELEBRATING DIVINE ANCESTORS & LOVED ONES-FESTIVAL OF JOY
Welcome to our FREE JOY OF PROSPERITY events starting September 26th!
About this event
Join us for a 4 day FESTIVAL OF JOY taking place on Sep 26th & 29th, and on Oct 2nd & 4th!
In these 90 minute events we celebrate all of our divine ancestors and revel in their DIVINE LOVE...
...in order to bring in more JOY, FORGIVENESS, LOVE, GRATITUDE AND PROSPERITY into our lives! 
These dates coincide with the amazing festival of Navaratri (Nav means 9 and ratri means nights) & with the festival of Dussehra celebrating victory of good!
This is a period of celebrations. cycles of endings and new beginnings, sowing the seeds of prosperity for a brighter future, and working on overcoming our own challenges in order to create positivity or good in our lives.
These 9 days are significant because it also represents many forms of our divine mothers who can help us create the necessary shifts in our lives.
Bring your tambourines and other musical instruments and get ready to sing, dance and celebrate with us!!
Love donations JOYfully accepted!
Dates - SEP 26- 8PM-9:30PM Pacific / 11PM-12:30AM Eastern / 8:30AM-10AM IST (next day)
SEP 29,OCT 2 & 4- 7PM-8:30PM Pacific / 10PM-11:30PM Eastern / 7:30AM-9AM IST (next day)
FREE EVENT
Event - Online Via Zoom
Payment Gateway - via Paypal
paypal.me/porsche888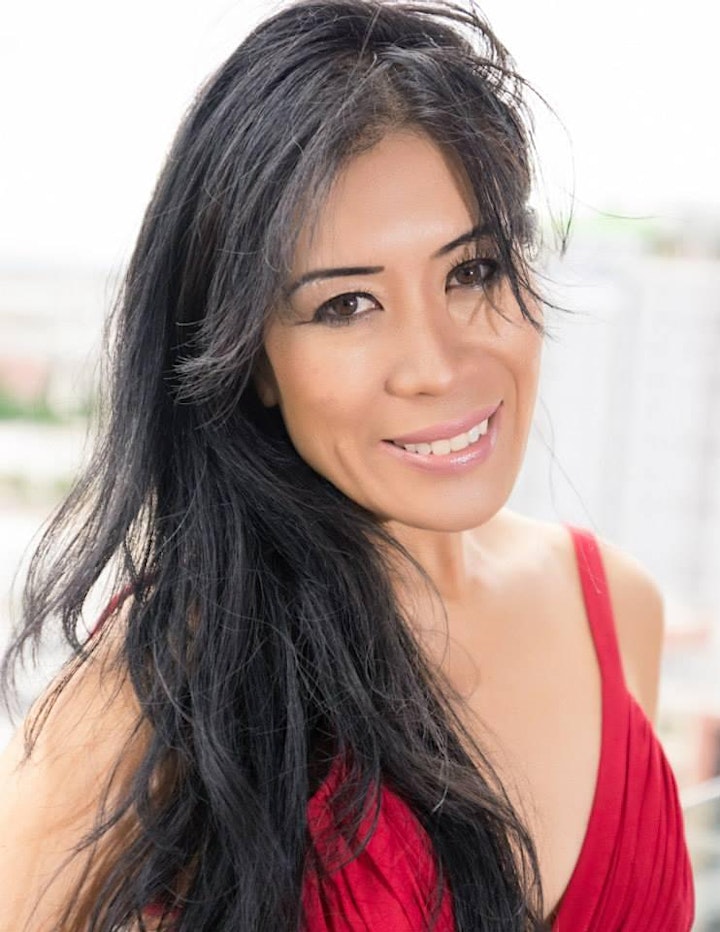 PORSCHE ING
Porsche hails from the beautiful Hawaiian Islands where she's grown to love connecting with many different cultures, communities, and people. She obtained a M.P.H. in Health Education, B.S. in Commercial Health Promotion with an emphasis in Worksite Employee Wellness.
Porsche has enjoyed over 25+ years in the field, as a Fitness Director & Instructor, Promotional Wellness Director, Health & Fitness T.V. Hostess, Global Health Show Hostess, and Global Radio Hostess.
Her greatest vision is for a new world of prosperity, success, and happiness for all. She loves embracing breakthrough ways of manifesting abundance in health, relationships, business and more. She has been fortunate to follow her heart as a Certified Master Teacher of Tao Academy, Greatest Love Teacher, Tao Science Ambassador and empower many students globally in transformational creative arts.
Porsche is a former Ms. Asian Universal Hawaii, Ms. Eco China, and book author of Breakthrough Blockages—using self-empowerment practices to overcome personal and life challenges. She is the Founder of New Prosperity magazine and excels as an inspirational motivational speaker. Porsche's greatest loves are producing original films, creative artistic projects, and weaving dreams into reality.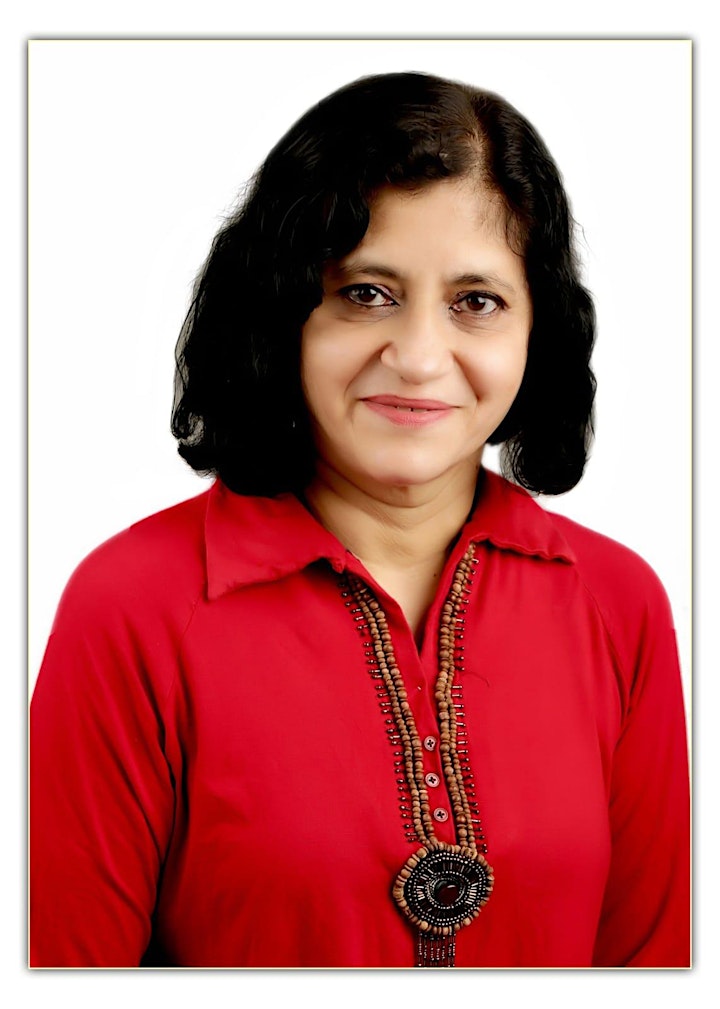 SHEELA JALIHAL
Sheela Jalihal brings with her a rich experience of over 25+ years working with difference healing modalities. She is a graduate in Commerce from India. Her work has extended to being an editor for a spiritual magazine for 8 years and worked on creating powerful promotional activities through media channels such as local newspapers and television to support various wellness modalities.
Sheela has worked with energetic healing and wellness & her core strength lies in nurturing children, teenagers, young adults, and adults. She has had many success stories especially with emotional healings such as depression, anger, stress, fear, trauma, sadness, worry by using various techniques including Bach Flower remedies, and even transformed businesses & finances for clients.
She has worked with children in schools & NGO's on a motivational capacity to imbibe positive mindsets with visible results of over 70% change in their outlook & personality. Sheela has taught meditation to over 2000 teenagers. She has organized healing, wellness, & meditation camps which have seen an influx of thousands of participants. She has successfully initiated fundraisers for HIV positive children in India.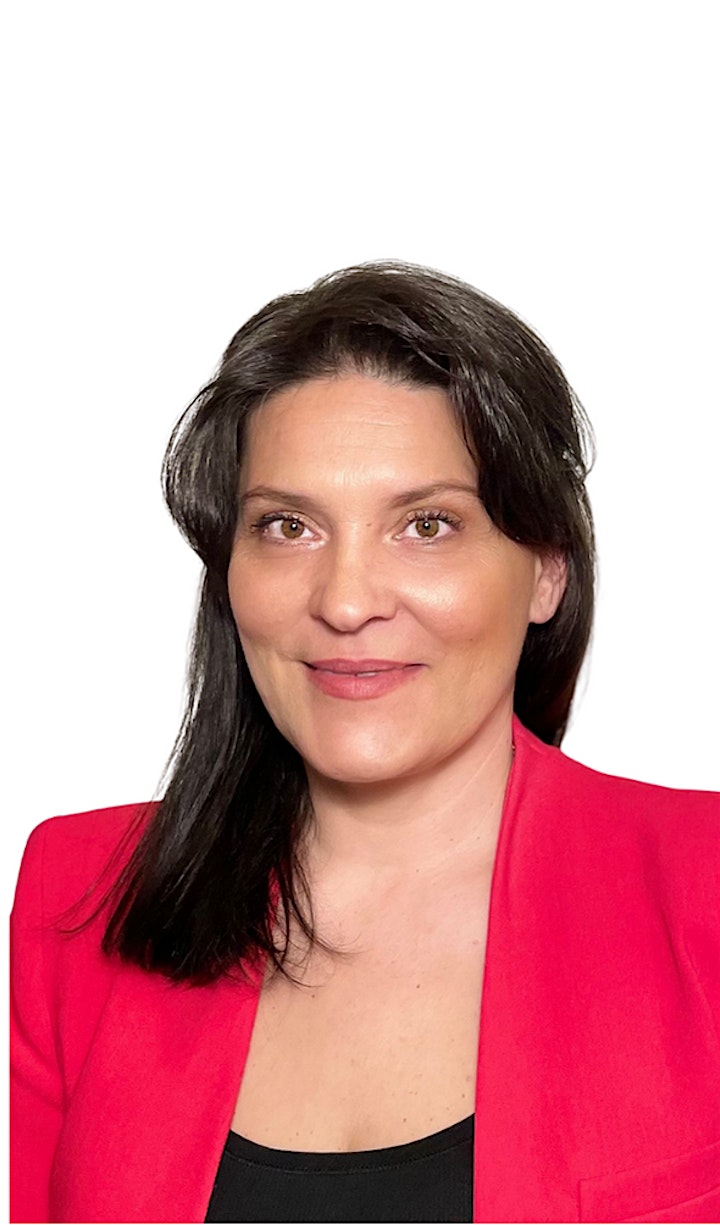 JELENA ERCEG
Jelena currently resides in Germany with her wonderful family of three children. Having had a memorable childhood being brought up in both Croatia & Germany, she went on to attain a degree in Tourism. Her childhood curiosity stemming from her travels across the world from a young age, fueled her passion & growth in the Tourism sector & she went on to become a successful Managing Director for 25 years in the industry.
In these 25 years of working for a tourism agency, Jelena has continued to travel frequently and has discovered many different cultures around the world. It has always fascinated Jelena to come into contact with different ways of life, traditions, people, & societies in order to get to know them better. With her global experiences, she passed on her on knowledge & wisdom to her delighted customers and put together their dream trips.
After facing physical, relationship, financial and other challenges for years Jelena was able to transform her life through Dr. and Master Sha´s techniques. Jelena's transformation has inspired her to move forward with her vision to guide & support people to help them with their transformation. She believes with powerful tools such as the ones she has incorporated into her life; people can truly benefit in every aspect of their lives.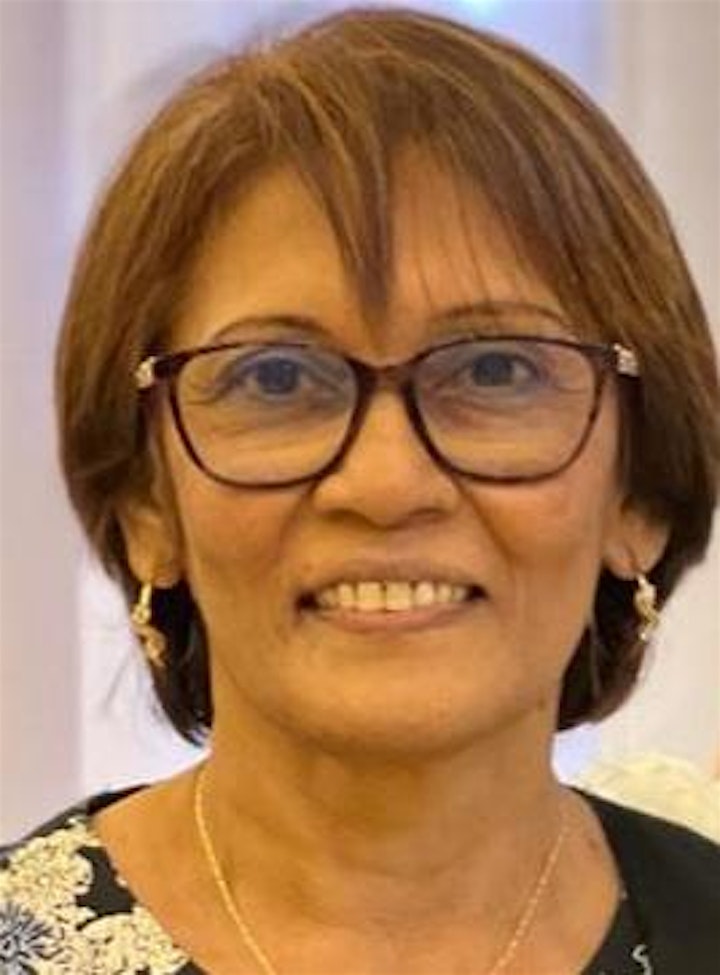 PATRICIA JADOO - MASTER TEACHER TAO ACADEMY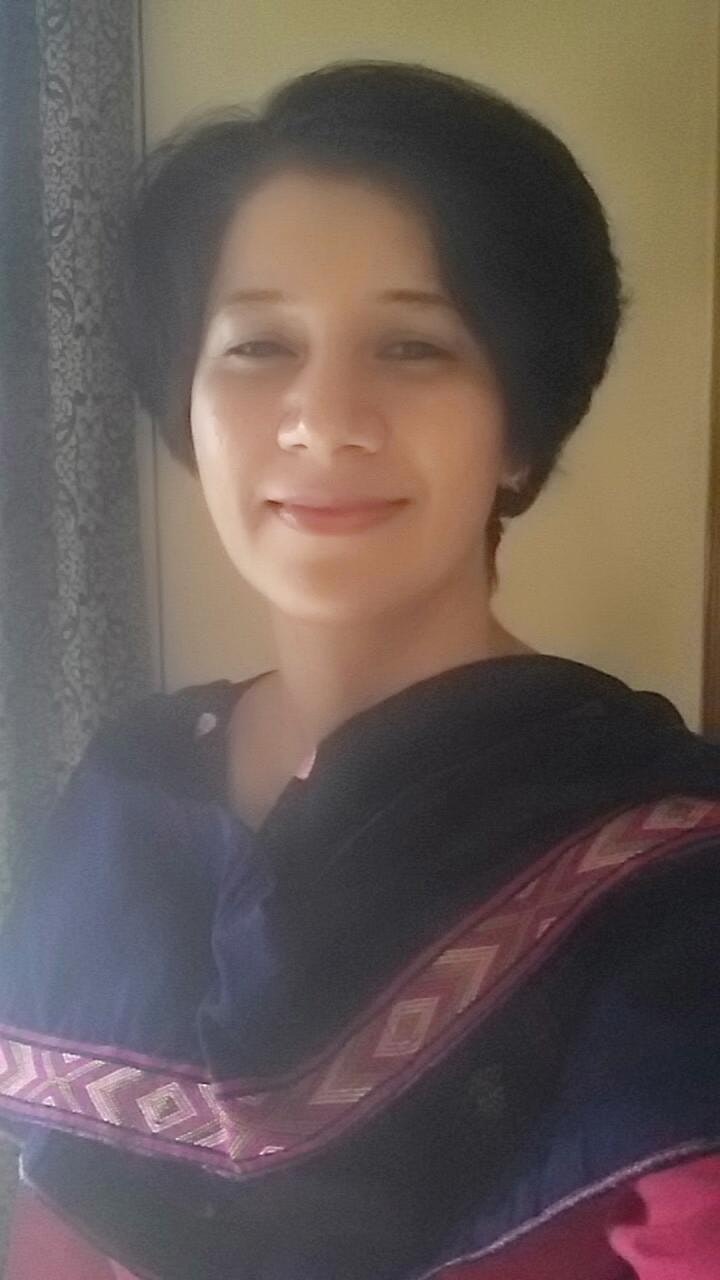 RITU MEHTA
Ritu Mehta is a law graduate and also has a bachelor degree in education. After completing her degree in law she started working in a law firm. She then started to work in an educational institution where working with children was most satisfying for her. While working there, she got an opportunity to work with special children and she was moved by their determination to learn in spite of the hardships they were facing.
Ritu herself went through a major health issue after which she got more interested in spirituality and learnt a few healing modalities but the craving of her soul was fulfilled when she got an opportunity to become a student of Dr and Master Zhi Gang Sha . By using Master Sha's techniques and daily practices, she has seen major improvements in various aspects of her life . She has also been helping people through these techniques and practices to transform different aspects of their life and is living her dream of helping people become happier and healthier.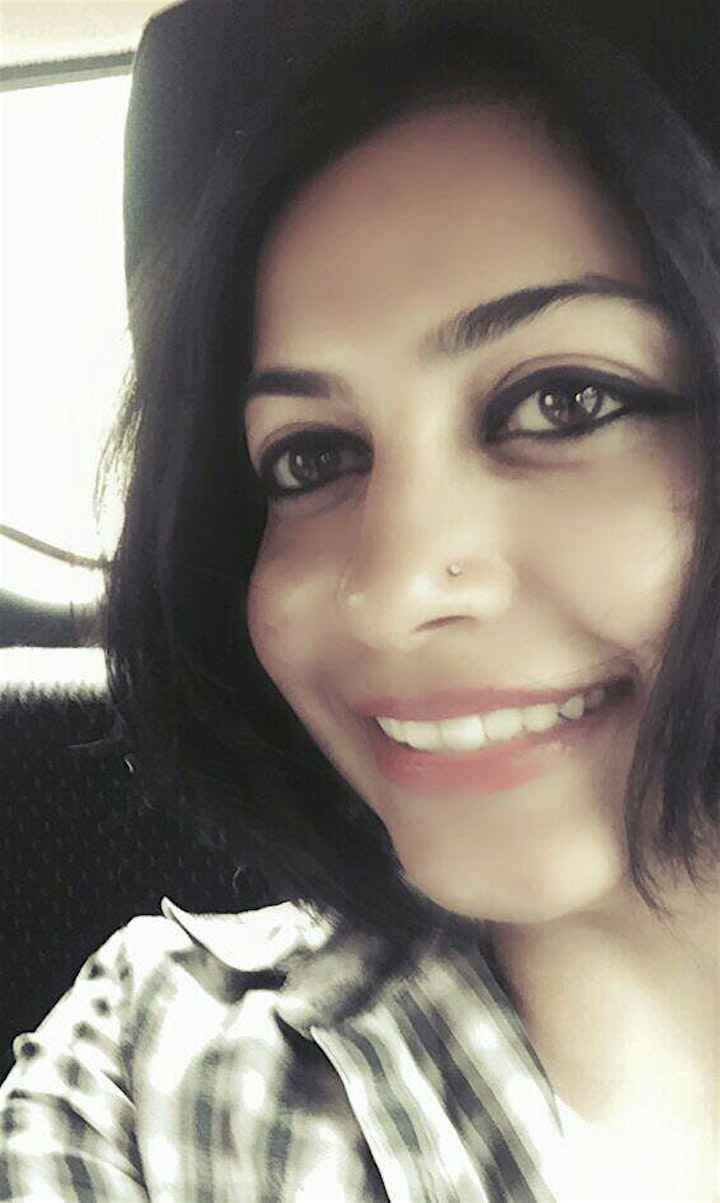 HARSHA SINGH
Harsha Singh hails from India and is Post Graduate in Management. Her background in Investment Banking, Digital Marketing & Travel Writing has been vital in establishing her path in her creative pursuits and in Media. Harsha is the Creative Director for the KTE New Prosperity magazine which is a Business Lifestyle magazine and is on the verge of establishing a media network company with her colleagues.
Her natural inclination towards spirituality led her towards becoming a certified practitioner which includes Nada Yoga or Sound Healing Therapy with the aim of helping empower others. She is passionate about serving and uplifting people from all strata of society. Harsha actively serves on-ground and online with her colleagues through various initiatives in NGO's, schools, and other institutions.