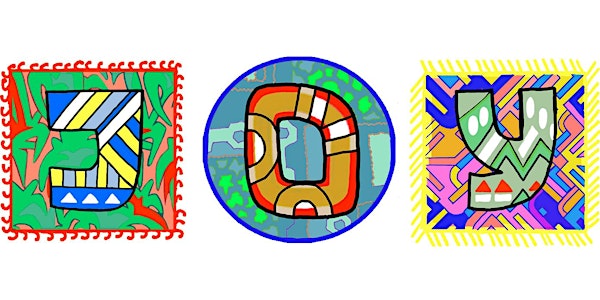 JOY at The Ceramic House
JOY is an exhibition of contemporary ceramics exploring spontaneity, improvisation and intuitive making techniques at The Ceramic House.
When and where
Location
The Ceramic House 75 Stanmer Villas Brighton BN1 7HN United Kingdom
About this event
The Ceramic House presents JOY
An exhibition featuring an international selection of established and emerging ceramists exploring spontaneity, improvisation and intuitive making techniques.
JOY is much needed at this current time to help us all cope with the difficulties we face. The inspiration behind the theme is renowned Danish ceramist Sten Lykke Madsen. His work has been created completely intuitively and one can't help but smile when faced with his delightful creatures. This exhibition has been in planning for 2 years, however in August Sten passed away, leaving a legacy of an impressive career spanning over 60 years. This exhibition is dedicated to Sten Lykke Madsen, with a selection of artists whose work will light up this coming winter.
The exhibiting ceramic artists in JOY are:
Sten Lykke Madsen (Denmark), Priscilla Mouritzen (Denmark), Afsaneh Monemi (Sweden), Robert Cooper (UK), Janina Myronova (Poland), Rūta Bartkevičiūtė (Lithuania), Virginia Graham (UK), Chris Barnes (UK), 
Philomena Pretsell (UK), Katie Netley (UK), Kay Aplin (UK)
The Joy of Isolation
Four sound artists have been commissioned to create improvised musical/sonic performances in response to the theme The Joy of Isolation which has been complied into a digital album available on cassette and as a digital download. Created in partnership with Aural Detritus.
Sound artists:
Blanca Regina, Embla Quickbeam, Paul Khimasia Morgan, Joseph Young
Visitors to "Joy" can listen to "The Joy of Isolation" album whilst walking around the exhibition. Visitors are requested to bring smartphone and headphones. (Disinfected headphones also available.)
Please wear a mask when visiting The Ceramic House. Visitor numbers will be limited to ensure a safe experience for all. Please do not attend if you are feeling unwell (cancellations are much appreciated in this event).