Journeyartfully - Secrets for Living an Artful Life ONLINE COURSE

Sunday, June 18, 2017 at 1:00 PM

-

Sunday, October 22, 2017 at 4:00 PM (EDT)
Event Details
Journeyartfully - Secrets for Living an Artful Life
ONLINE COURSE
June 18 - October 22, 2017
This online course, guided by author and fine artist, Pattie Ann Hale, will take you on a journey of living artfully. As a participant, you will be a part of an online private community where students will enjoy weekly group skype sessions, exclusive teaching videos by Pattie Ann, special Journeyartfully art projects, Journeyartfully inspired devotionals, in-depth study and online discussions. 

For all the details, check out this video: https://vimeo.com/119951048

Watch a preview video about the Journeyartfully experience here:
https://vimeo.com/120793800 
In this 12 week Online Course you will explore these TOPICS:
Embracing the Creative Journey
Curiosity
Honesty
Imagination
Living Fluid
Expectations
Cultivating the Artful Life
Know Yourself and Your God
Creative Thought and Abundance
The Power of an Artful Life
The Soulful and Spiritual 
Life of Community
Grace for the Artful Life
With your one-time registration you will have access to:
Private online community for Journeyartfully participants to share their experience with Pattie Ann Hale and one another

12 videos by Pattie Ann focusing on each Journeyartfully topic

A weekly course of study for each topic

A weekly group audio skype session with Pattie Ann

12 Special art projects focusing on each topic

A weekly Journeyartfully Devotional and Prayer Contemplation
The course will be "in session" for aprox. 12 weeks. With your registration you will have access to all content for 6 months. You may rewatch videos and access forums for 6 months after registration. You will need the book Journeyartfully - Secrets for Living an Artful Life by Pattie Ann Hale for this course. Order book separately below.

There will be a new chapter focus each week - 12 weeks in all - with an email including all the resources, links, instructions, etc. delivered to your email each week. The time/days of the group Skype sessions with Pattie Ann will vary according to participants schedules, time zones, etc... giving everyone a variety of times to join in. The FB private group will be ongoing communication among participants. In the group there will be discussion prompts, questions to answer and discuss with one another, and a place to share your project photos and stories.
Please email Pattie Ann at PattieAnnHale@gmail.com with any questions.
_________________________________________________________________________________________
THE BOOK
Journeyartfully - Secrets for Living an Artful Life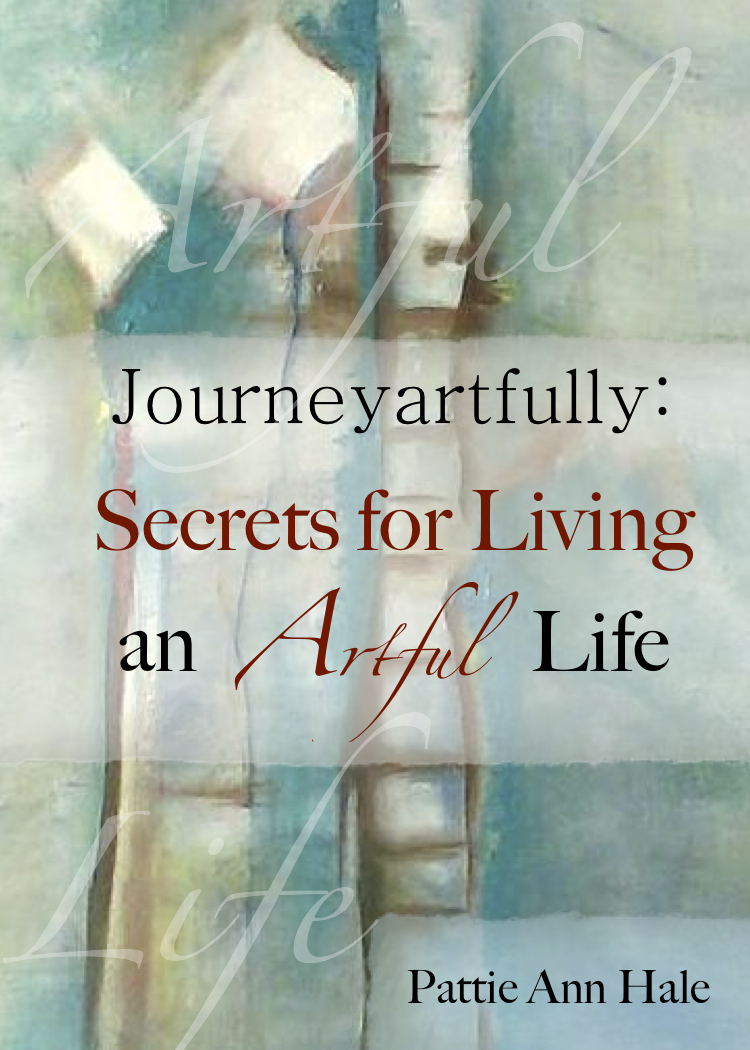 Is there something more to life? Does the aching of it call out to you every time you quiet yourself enough to hear the calling? Every moment from this moment on beckons you to reach into your truest nature and be the creative one you are even now designed to be - the one you are right now - today - in this moment. We are all artists made in the image of God. We all have the ability to live artfully. It is a life that brings the 'something more.' It is a life that requires you to take risks - risks to love, lead, dream, break boundaries, be outrageously yourself and forget the old ways that do not serve you anymore. You must trust your intuition. You must trust that you know the voice of God. You must trust the you who longs for the something more. Life awaits you. One never knows how beautiful the dance will be until the music begins. Listen for it. 
This thought-provoking and life-shifting book by artist and teacher, Pattie Ann Hale, is an invitation to live artfully. The artful life is a deeply spiritual life which brings those who will embark upon it into a deeper understanding of creation, God's heart, community, and themselves. This book will open one to new doors of creativity, love, soulfulness and spiritual encounter through the sacredness of everyday living, seeing divine nature in the entirety of life. 
ORDER BOOK HERE:

_______________________________________________________________________________________________
Pattie Ann also offers Creative Life Coaching, which is an ongoing journey of weekly skype sessions to discover your artistic potential. Register for an hour-long consultation to see if Creative Life Coaching may be the right fit for you. Contact: pattieannhale@gmail.com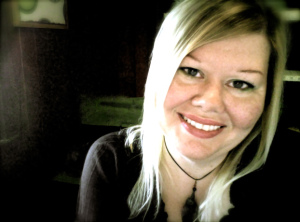 Pattie Ann Hale is a leader in the contemporary exploration of arts and faith. Besides her daily work as a professional visual artist, she also regularly speaks and teaches at events and artist gatherings and paints live during worship events. The continual sharing of her creative life and wisdom gained by that experience through online platforms such as her Journeyartfully writings, video blog, artistic life-coaching programs, and online classes has given her opportunity to speak into the lives of many experienced and up-and-coming artists interested in exploring their faith through the avenue of the arts. She leads seminars and hands-on workshops concerning the spiritual in the arts throughout the country and abroad. In her workshops, which often focus on wholeness and healing, she guides participants in experiencing a spiritual visual language.
Pattie Ann Hale is the author of Journeyartfully: Secrets for Living an Artful Life and  is writing her upcoming book: Sacred Revolution – The Power of God in the Arts. She is the former Associate Director of The Worship Studio and the former director of the MorningStar Art Gallery of MorningStar Ministries and Publications (Charlotte, NC) where she was on staff as a layout artist and was an integral part of the MorningStar Worship Art Team from 2007 – 2009.  Pattie Ann is also the former director of The Appalachian Arts Center, which is a retail gallery and educational and community art center that focuses on local artists and the arts of the Appalachian Mountains.
When
Sunday, June 18, 2017 at 1:00 PM

-

Sunday, October 22, 2017 at 4:00 PM (EDT)
Add to my calendar