Description
You are cordially invited to Journey to Tibet: Connecting with Trungpa Rinpoche in Surmang, presented by Tamdin Wangdu, the founder and Executive Director of the Tibetan Village Project (TVP) and Scott Kamilar, a senior student of Shambhala Buddhism. They will share their recent special travel experience to Tibet in which they met the 12th Trungpa Rinpoche of Surmang, Tibet. This is your opportunity to reconnect with Chogyam Trungpa's hometown people, hear about Scott's magical experience with Trungpa Tulku and learn about the heart connection the people of Surmang valley feel to Shambhala in the West.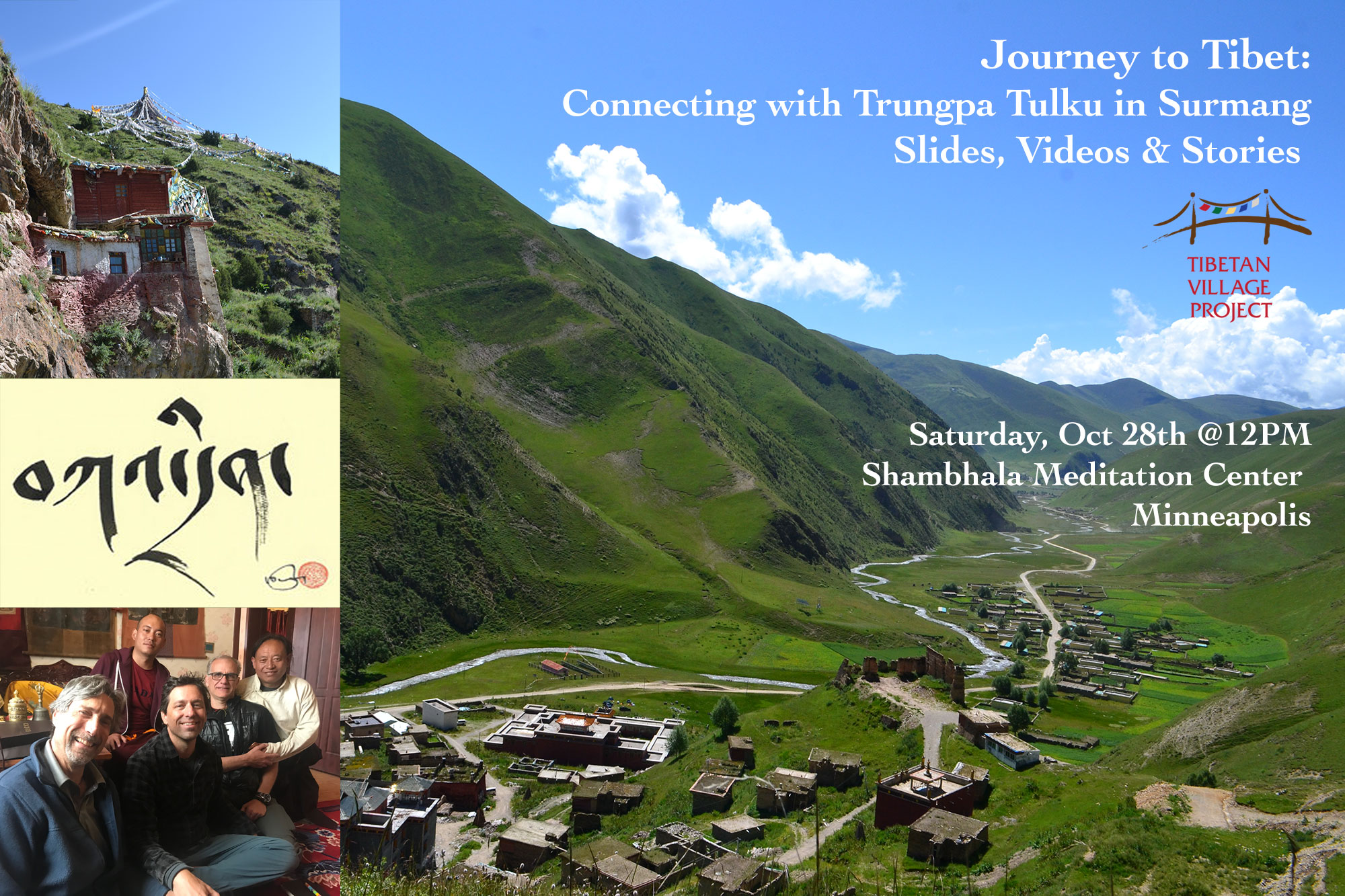 Tibetan Village Project (TVP) is a nonprofit, non-political organization dedicated to creating sustainable livelihoods for Tibetans through social entrepreneurship and educational opportunities. TVP was founded in 2001 by Tamdin Wangdu to build a medical clinic in his home village after he lost his father. Since then, TVP has expanded its programs to other villages across the Tibetan Plateau.
Tamdin Wangdu organizes trips to Tibet through Conscious Journeys, a TVP sister organization, and he will have detail information regarding 2018 trip to Surmang to share as well.