Description
Join MATTER and Horizon Pharma for 3.8's first panel discussion to hear from three senior executives who will lead a discussion about what to expect while serving on a board.
Joining a board of directors is an honor, privilege, and a lot of responsibility. For-profit healthcare organizations need to to deliver quality service/products while simultaneously achieving a financial return to their shareholders. To do so, they need board members with proven expertise in starting, running, and growing successful businesses.
Board members contribute specific skill sets, such as financial, legal expertise and/or a technical background to the companies they serve, and weigh in on critical topics like strategic decisions, hiring, succession planning, crisis management and acquisitions, so the requirements for these positions are significant.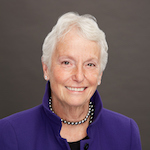 Sheli Z. Rosenberg is a principal with Roselin Investments. Sheli is the former president, chief executive officer and vice chairman of Equity Group Investments, L.L.C. She joined EGI in 1980 as the company's general counsel and rose to become CEO before retiring in 2003. Prior to joining EGI, Sheli was one of six managing partners at Schiff Hardin & Waite, Chicago, specializing in real estate, finance, and corporate law, and was the first woman to become a capital partner at that firm. Ms. Rosenberg serves on the board of directors/trustees of a number of public and private corporations, foundations, and community and charitable organizations. She is a forceful advocate for women in business and is past president of The Chicago Network and director of The National Partnership for Women & Families and The Women's Issues Network Foundation. Sheli is a co-founder and former president of the Center for Executive Women at Kellogg Graduate School of Management.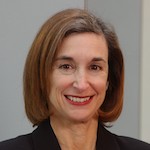 Ellen Rudnick currently serves as Sr. Advisor and Adjunct Professor of Entrepreneurship at the University of Chicago Booth School of Business. Previously she served as the Executive Director of The Polsky Center for Entrepreneurship and Innovation at the University of Chicago. Prior to joining the Chicago Booth faculty, Ms. Rudnick spent 25 years in business management and entrepreneurial activities, primarily in the health care and health information services industries. She currently serves on numerous corporate and non-profit boards including Liberty Mutual, First Midwest Bank (FMBI), HMS Holdings (HMSY), Patterson Companies (PDCO), 1871 and MATTER. She previously served on the boards of Oxford Health Plans ( prior to its sale to United Healthcare), Northshore University Healthsystem and Autism Home Support Services (AHSS). Rudnick has been the recipient of a number of honors, including the Illinois Venture Capital Association's (IVCA) Richard M Daley Award; Today's Chicago Woman 20th Anniversary Hall of Fame and the YWCA Leadership Award.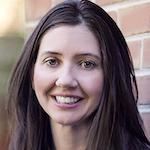 Nancy Sullivan serves as the CEO and Managing Director of IllinoisVENTURES, LLC. With over 15 years of experience in the commercialization and entrepreneurial sector, Nancy leads the IllinoisVENTURES, LLC investment portfolio. Ms. Sullivan oversees $75 million + in assets under management. She is responsible for overall fund operations including serving as the main point of contact for limited partner base and the investment management of leading portfolio companies.Nancy promotes the development of new companies commercializing complex technologies by assisting the companies in obtaining venture capital funding, recruiting management talent and obtaining necessary business services. She serves on the boards of two Chicago based startups, Personify and Diagnostic Photonics.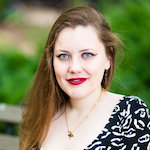 Moderating this panel is Alida Miranda-Wolff. Alida is the Director of Platform at Hyde Park Angels, the most active early-stage investor in the Midwest, where she manages investors, partners, brand, and portfolio company growth. She also serves as a venture board member at mHub, the largest manufacturing innovation hub in the Midwest, and she teaches talent development and content marketing at General Assembly. She is proud to be one of two dozen Latina women in venture capital and is committed to growing their representation.
---
About the 3.8 Initiative

When women are included in board positions, organizations gain more productivity, more profitability, and more employee commitment and retention. Women leadership is critical to a company's success. And yet, only 21% of board members for Fortune 500 healthcare companies are women, while women make up half the workforce of these companies.
The 3.8 Initiative is the first of its kind board advisory program that provides eligible women with hands on experience with MATTER startup companies to acquire board-ready skills and weigh in on company development and growth.
3.8's core purpose is to help place senior, female healthcare executives as independent board members on companies. The initiative, named for International Women's Day (March 8), seeks to increase diversity in the healthcare innovation community and explore solutions to the challenges women face when seeking leadership positions. In addition to board placement, board appointees and businesses will have access to educational workshops and networking events designed to ensure board readiness. The initiative also aims to bring awareness and explore solutions to the challenges women face when seeking leadership positions.
Drawing inspiration from International Women's Day, 3.8 joins women's initiatives across the world. We are proud to be part of this collective effort to recognize women leaders and forge a better, more inclusive working world.
Interested in joining the program as a board member or startup company? Submit this form.