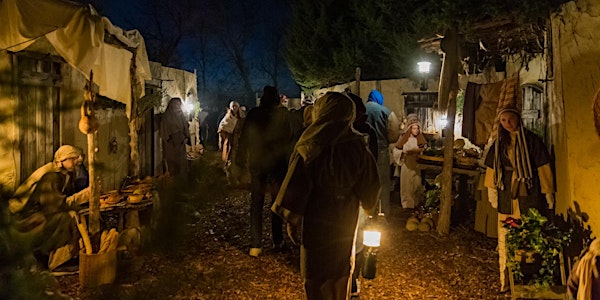 Journey to Judea®: A Unique Christmas Experience for the Whole Family!
More than an outdoor nativity, your tour begins in the time of Moses and ends at the empty tomb, connecting it all to the coming of Christ.
When and where
Location
Countryside Church 14150 West 175th Street Overland Park, KS 66221
About this event
Enter Promo Code "CART" on the next page to see Golf Cart Tours.
Journey to Judea® is an interactive Christmas experience that allows you to walk through the narrative of the Bible, learning the twists and turns that lead us to the birth of Christ and reveal the true significance of His coming. The birth of Christ is more than a historical event: it has crucial relevance for every man, woman and child.
This event includes a cast of nearly 150 people, live animals, narration, live action, and music. Groups of 50 people will be guided through an hour-long outdoor tour of different scenes spread across twenty acres of land, literally walking through the story of the Bible.
Journey to Judea Tours - Tips to Help You Choose Your Tickets
REGULAR TOURS - This is a walking tour.
GOLF CART TOURS - If a member of your group needs to ride, we offer two kinds of Golf Cart tickets so your group can tour together. Choose a GOLF CART – RIDE ticket for the one who needs to ride and GOLF CART – WALK tickets for the remainder of the group, being careful to select the same date and time for each. Use Promo Code "CART" on the next page to see Golf Cart tickets.
Please reserve a ticket for everyone in your group, even the littlest ones.
If you have questions, we'd love to help!
(913) 214-9734 (Help Line)
journeytojudea@cside.org
journeytojudea.com
NOTICE: Face masks are optional and social distancing is not possible during Journey to Judea tours. Your tour begins and ends inside the building, but if you prefer to skip the indoor portions, please let us know when you arrive. Please share this information with your group.