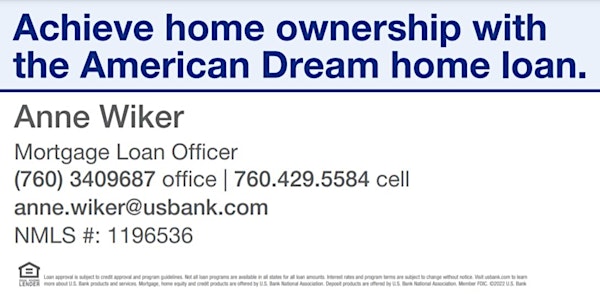 Journey to HomeOwnership, Homebuyer Workshop
Get the latest scoop on Homebuying in this current housing market!
About this event
During this Homebuyer Orientation, we will talk about the Journey to homeownership. Tips about the homebuying process and steps to consider along the way :
1. Homebuying Process at this current market
2. Different Mortgage Programs
3. First Time Homebuyer programs including down payment assistance and grants available in San Diego County.
4. Real Estate market update will also be reviewed. The process of making an offer, opening escrow, and getting your keys.