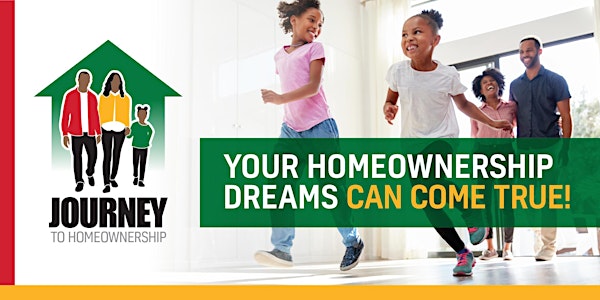 Journey to Homeownership Class(Residents of Polk and Linn Counties in Iowa)
Journey to Homeownership offers support to African Americans looking to become homeowners. (Residents of Polk and Linn Counties in Iowa)
When and where
Location
Polk County Financial Empowerment Center @ the Evelyn K. Davis Center for Working Families 1171 7th Street Room 103/A103B Des Moines, IA 50314
About this event
If you've dreamed about owning a home, but don't know where to start or feel it is unattainable, our new Journey to Homeownership (J2H) initiative can help you make your dream a reality. J2H offers support to African Americans looking to become homeowners by not only providing tools, resources, and information about the process but also a down payment assistance program.
Register below for one of our upcoming webinars to learn more about J2H. Hear about the homeownership journey, some of the challenges faced by African Americans along the way, how to access J2H down payment resources, and get answers to those questions you've always been afraid to ask.
J2H is an initiative to expand African American homeownership in Polk and Linn Counties in Iowa.