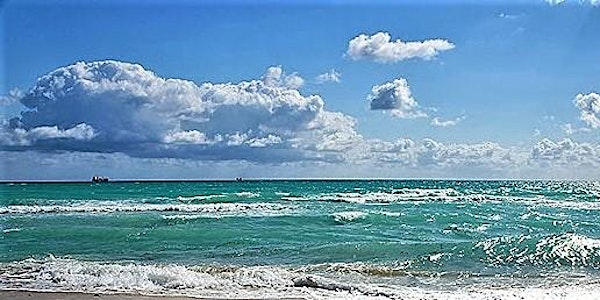 Journey to Ancestral Waters: A Shamanic Poetry Writing Workshop Huiying
The ocean is ours to know, yet each of us is unknown.
Refund Policy
Contact the organizer to request a refund.
About this event
All of us hold inner poets, whether we are consciously connected, or not. Poetry is a vehicle to help us feel, story tell, and realize the miracles of our lives. All of us descend from times, places, and realms beyond this one living reality. In this workshop, we merge drum journeying, ancestral connection, and poetry into one in order to better understand who we are, and from where we come.
As humans, many of our organs, including our hearts, are comprised of over 75% water. At the same time, we hold complex histories in our cellular memory to water itself. It is time to heal our connections to the waters. In this workshop, you will be guided through a shamanic drum journey to meet and connect with an ancestor or Spirit of the water. After the drum journey, you will be guided to tap into your own inner writer to remember and commemorate this sacred experience and memory. You will be guided and held throughout.
This workshop is for the secretly spiritual writers; those wanting to connect more with their inner creative voices; those looking to greater connect with and heal a past experience with water in order to be more connected with the element in this lifetime; those looking for introductory connection to past lives or portals beyond; those looking to connect poetry and shamanic healing; those who love or fear the ocean. This is also a beginner-friendly experience to grow together in community. You are welcome.
For more information or to register email shamanicfirereiki@gmail.com
Bio: Huiying Dandelion Chan (he, him, keoi 佢) is a visionary healing practitioner, herbalist, award-winning poet, and educator. huiying's work reclaims ancient ancestral healing practices that have been severed through migration and colonization. his body of work lives at the intersections of personal and societal transformation and is rooted in love and belief in liberation. he writes to connect with the unseen and unspoken, so we can feel and heal. huiying's poetry and scholarship is published in Best New Poets (2021), The Offing, The Margins, Asian American Journal of Psychology, and elsewhere. he has received fellowships from Kundiman, the Asian American Writers' Workshop, DreamYard, Kairos, and the Mellon Foundation. huiying has facilitated, performed, and taught his work internationally. for more info, visit huiyingbchan.com.