Journey to a Fat-Free Life Meet-Up New York

Saturday, March 29, 2014 from 4:00 PM to 6:00 PM (PDT)
Event Details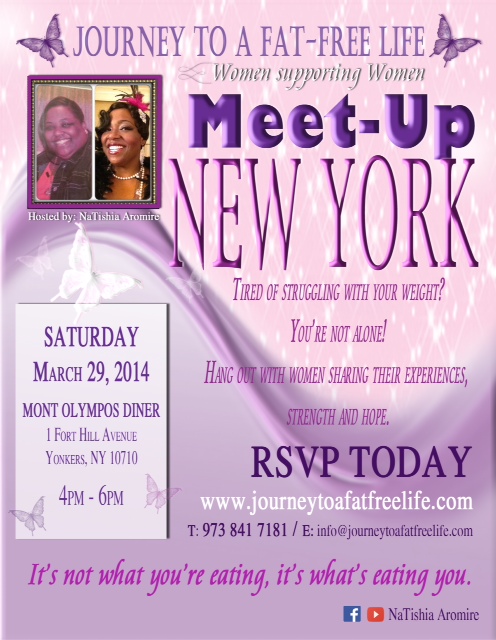 Women Supporting Women
Tired of struggling with your weight? You are not alone!
Hang out with women sharing their experiences, strength and hope.
Hear testimonies, gather resources and gain support!
Discover a solution to end the struggle!
JTFFL Meet-Up  creates comfortable social events where you can connect with other women who desire to live a physically, emotionally, and spiritually healthy life.
When & Where

Mont Olympos Diner -Yonkers
1 Fort Hill Avenue
Yonkers, NY 10710


Saturday, March 29, 2014 from 4:00 PM to 6:00 PM (PDT)
Add to my calendar
Organizer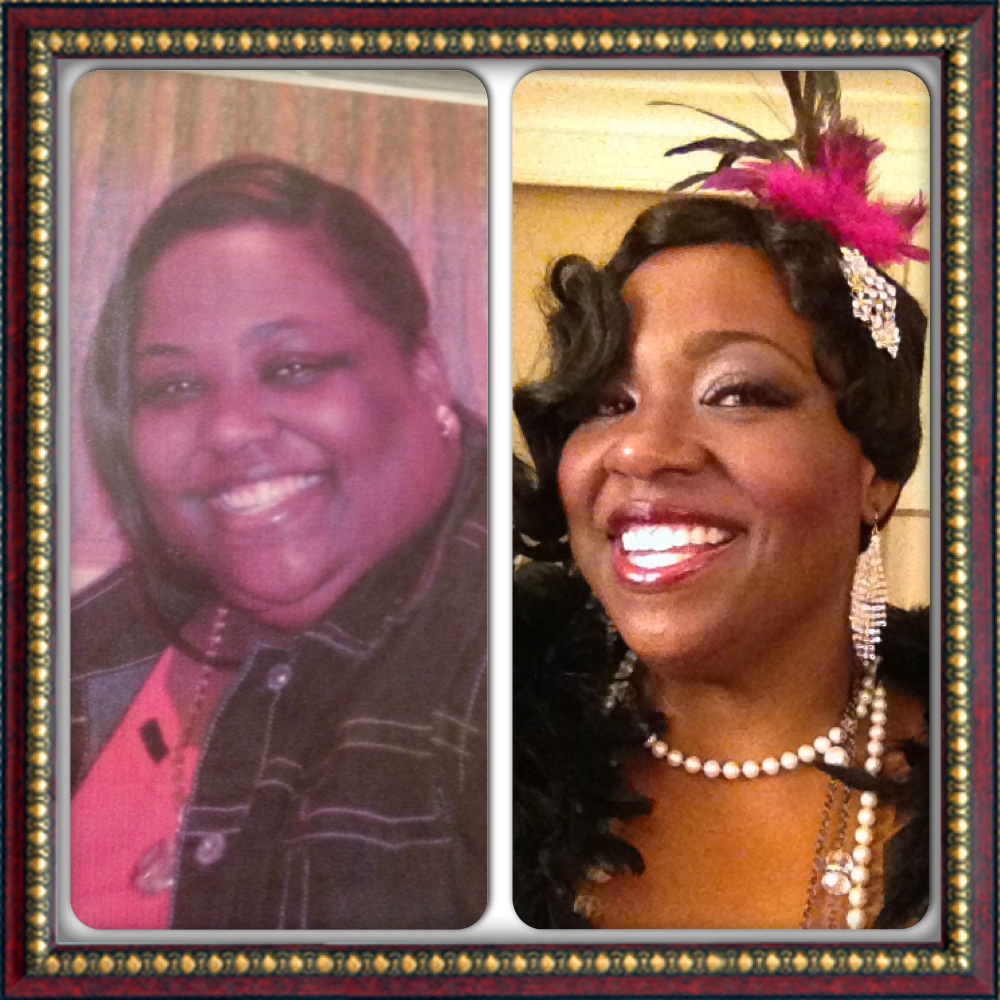 For years I have been on the hamster wheel of dieting and weight loss. I have tried countless diet plans, starvation methods, from liquid to watermelon. I have struggled to get a handle on my weight and I just couldn't seem to pull it together. I often thought if I can just get the right diet or just find the right exercise I would be fine. Gaining and losing have been a "huge" part of my life.
I am thankful that God accepts me for where I am but loves me too much to leave me there.
It is by His Grace, that I am on a Journey to a FAT Free Life! God revealed to me that the weight and the eating were just symptoms and there were some rooted issues like Fear, Anger, and Turmoil  that He  desired to heal in my life.  It's not what your eating, it's what's eating you.
Today, I am inspired by God to reach out and help others through my own story. If God can do it for me , He can surely do it for you.
Come discover how to break free and live free !