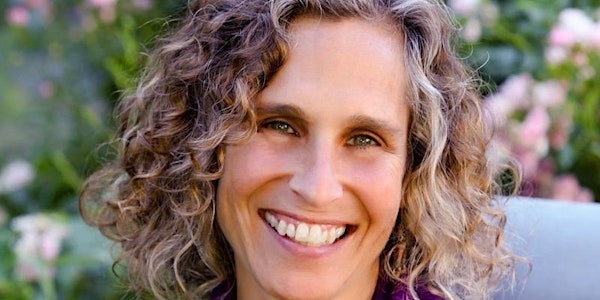 Journey Through the Forgiveness Fire for Ultimate Healing
Ready for an emotional spring cleaning? Join us for a healing "forgiveness fire" to let go of the past and embrace a brighter future .
By Spiritual Frontiers Fellowship of North Carolina
Date and time
Thursday, April 6 · 4 - 6pm PDT
Refund Policy
Contact the organizer to request a refund.
Eventbrite's fee is nonrefundable.
About this event
Randi Light, an award-winning hypnotherapist, certified hypnosis instructor, healer and author, believes that forgiveness is one of the most healing processes we can embrace.
In her April 6 presentation for SFF, she will teach us the power of forgiveness and lead us through "The Forgiveness Fire." This forgiveness process does not condone or encourage the harmful behaviors of others, but acknowledges it and gives people a way to let go of grudges that can cause them immeasurable physical and emotional pain.
"Forgiveness is one of the essential four hypnosis sessions that I use because I believe that every person on the planet would benefit from it," says Randi, referring to the sessions she uses as outlined in her book, "The Essential 4 Success System."
"I have found that this system establishes over a 90 percent success rate in overcoming feelings of anxiety, depression, insomnia, and chronic pain, and the forgiveness component is the key. In my opinion it is the ultimate healing technique."
During Randi's Forgiveness Fire, you will experience:
A hypnotic induction and journey in which you set intentions and discover inner resources that prepare you for letting go of what no longer serves you
Inviting a guide in mentor or angelic presence to travel with you for support and strength
The alpha and theta brain wave state of deep hypnosis, combined with the HeartMath breathing technique that easily cultivates self-love and strength as well as preparation for communicating from the heart
Energetic cord cutting to take back energy and soul fragments and become complete and whole again
An opportunity to connect with the light and unconditional love of Source and channel it into you through the chakras, as well as the option to channel the energy into the person you invited to the forgiveness fire
The restorative power of the Ho'oponopono prayer to enhance the healing process, upgrade old belief systems, and create deep and lasting change on the cellular level
Meeting, connecting and celebrating with your future self as a result of the forgiveness process
Randi Light, MS, CH, CHT, has hypnotized thousands of children and adults to break through barriers and become the best version of themselves. Her life's work combines 35 years of research, training and life skills to provide sustainable wellness solutions for personal and professional performance improvement.
Seeking to communicate from the heart and live her life in service to others, she has been trained in a number of healing modalities including pediatric hypnosis, advanced DNA theta healing, alchemical hypnotherapy, Emotional Freedom Technique (EFT), Reiki, Akashic records, Qigong and NLP or Neuro-Linguistic Programming.
For more information, please visit www.spiritual-frontiers.com.