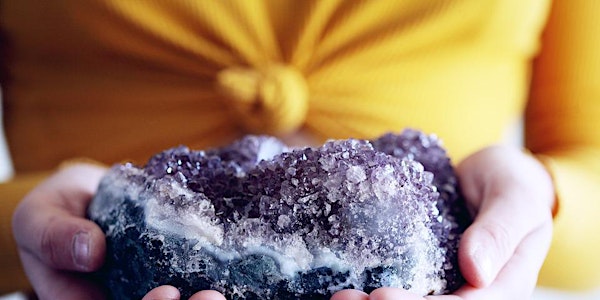 Journey through the Chakras With Color Stones Master Crystals Class
"Journey through the Chakras" with color stones and "Master Crystals " Class
When and where
Location
Ever'man Cooperative Grocery & Cafe 315 West Garden Street Pensacola, FL 32502
About this event
October 1st, 2022 5:30 p.m.
"Journey through the Chakras" with color stones and "Master Crystals " Class.
There are many different crystal formations "master crystals" such as Generators, Double terminated crystals, Laser wands, Bridge crystals, Channeling, Transmitting, Window, Record keepers, Phantom crystals and clusters, just to name a few. These master crystals connect the conscious mind to universal wisdom and received specific information pertaining to individual circumstances and to attain cosmic truth depending on the intent.
Journey through the chakras offers an in-depth description of the colored stones that vibrate to that specific chakra. When a piano needs tuning you get someone to attune the keys, thus stones are equivalent to tuning our spiritual bodies energy. When the energy is strong, open, and balance, it flows through each chakra.
Instructor Doreen Ward Master Palmist, Clairvoyant, Reiki master, Past Life Regression Therapist.
Ever'man Cooperative Grocery & Cafe 327 W. Garden St. Pensacola
$20 pay at the door or register online
http:www.EmpowermentSchoolhouse.com/