Journey Into Your Wild | Wellness Retreat for Women in Healthcare
Calling all women in dentistry and medicine for a journey into your wild. Reconnect with your purpose, passions, and deep inner knowing.
About this event
Are you yearning for a reset, a break from the routine, a shift in perspective, a discovery of hidden inner gifts?
Return to your most authentic self through daily guided practices; allowing the energy of movement, awareness, breath, connection, and deep rest reignite your inner healer and the gifts you were meant to share on this earth. Embody these lessons on your yoga mat, using your mat as a training ground for life.
Join our safe vessel of transformation and long lasting community as we explore the art of living intentionally and whole-heartedly.
The 5 day retreat includes all lodging, meals, and activities.
Yoga
Meditation
Personal growth
Self-Inquiry
Breathwork
Hiking
Paddle boarding
Sweat Lodge
Ecstatic Dance
spa services
Plant Based Meals
The retreat will take place at Halfmoon Haven."Halfmoon Haven is located on one of the most secluded beaches on the Sunshine Coast: Welcome Beach. Just 2 hours from Vancouver, this magnificent property is situated on a sandy beach in a sheltered bay, facing the Pacific Ocean with magnificent views of the Gulf Islands."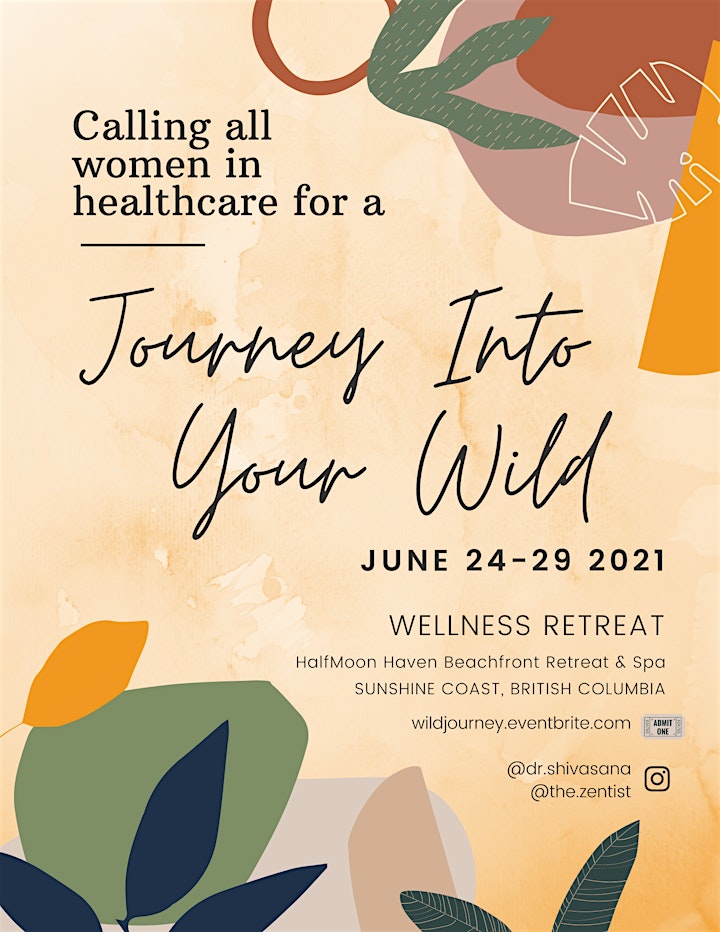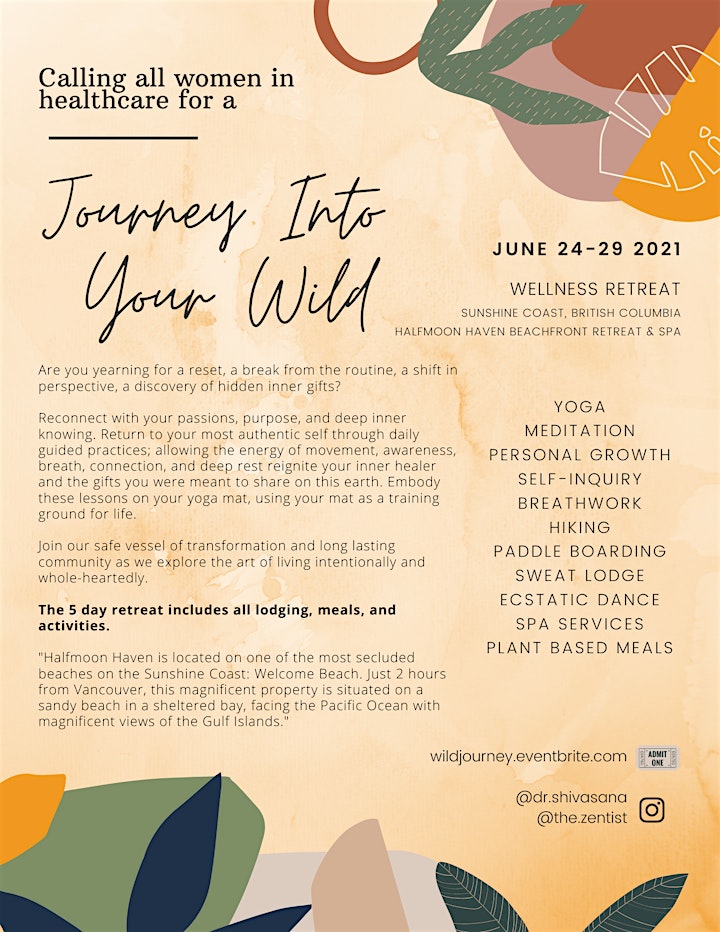 Organizer of Journey Into Your Wild | Wellness Retreat for Women in Healthcare