Journey Into Happiness: Unlocking True Joy
Description
Unlocking True Joy and Happiness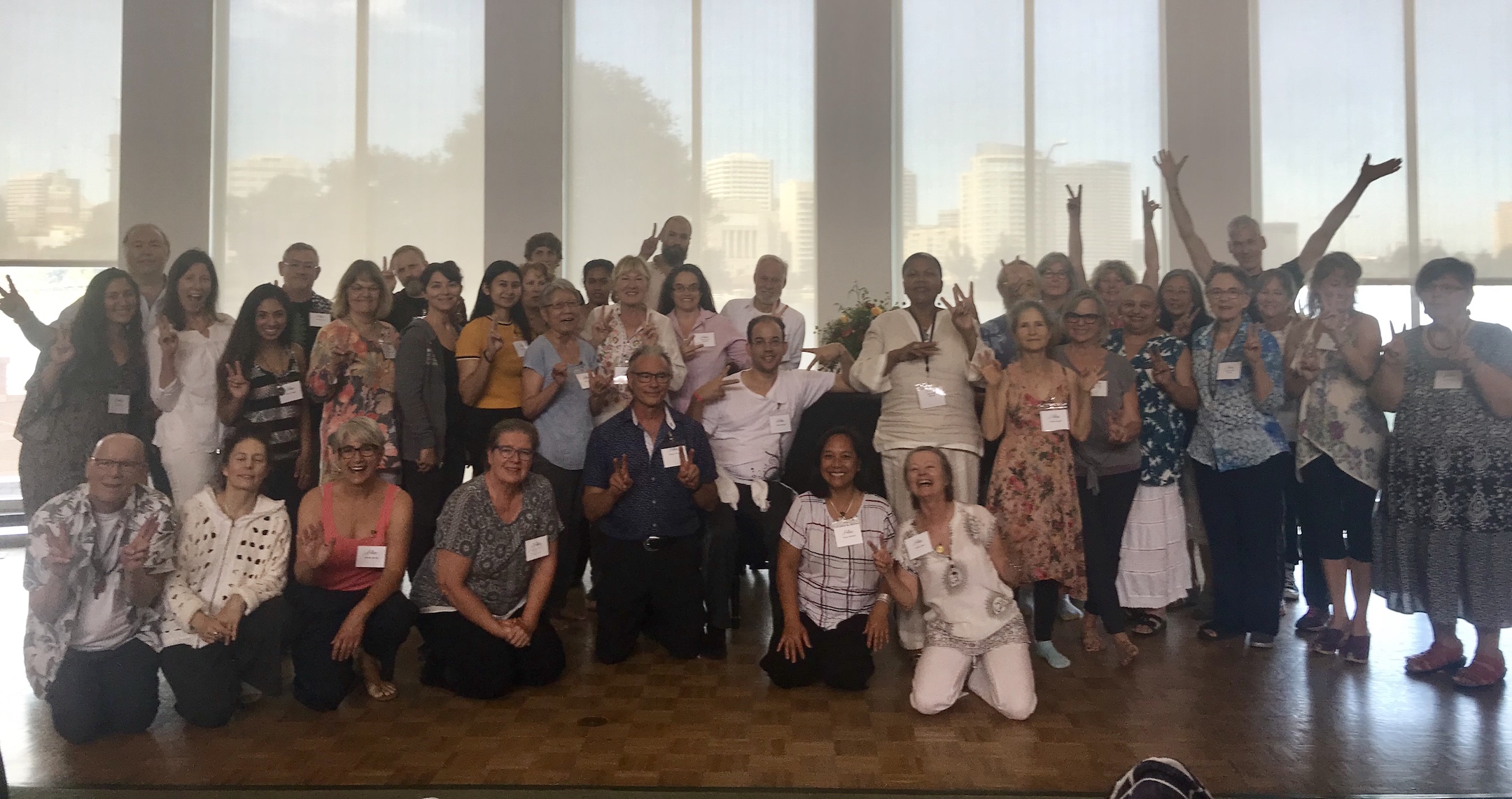 Are you happy? Are you joyful? Does your happiness or joyfulness depend on circumstances? Do you experiencel joy bubbling up for no particular reason?
Happiness is an inner state that is not dependent on external circumstances. It is possible when we no longer live in the conflicted mind. This state can be awakened within us.
Through ancient sacred practices, powerful teachings, and meditations led by enlightened teachers... India is bringing gifts for which we've all been waiting...
As we make the shift and/or deepen in our embodiment of awakening which for most people is a "Journey," we become catalysts for others to also shift and together we build the momentum for the New Energy also known as the Golden Age.

This course will be taught live from India and audio streamed to 40+ locations in the US and Canada. Take the day off. Trade hours with a co-worker. Do what you must, but don't miss this incredible opportunity!
Testimonials From Recent Participants in Oakland
The Journey Into Awakening was recently offered to more than 1200 participants in the US and Canada. Here are a few of the experiences from the 87 people who attended that intensive at the Oakland Center for Spiritual Living:
"If you are prisoner of your stories and sabatoge yourself, take this course to set yourself free." Janell
"It was a day of replenishment and healing." - Janny
"This is truly a deep dive into manifesting your heart's desire and allowing yourself to witness where you are at." - Timothy
"I am so filled with happiness and love for all that you have given me. And to anyone thinking about taking the course, happiness is real and you can have it through this process." - Kathleen
"It feels like the subconscious beliefs that were sabotaging me are gone. It feels like a fresh start... I can see and feel my light." - Janell

"Allow yourself the gift of grace because it is here for the asking... And this is a safe place to experience yourself and connect with a group through dance and sharing a meal together." - Bob
"The day was a blessed one filled with authenticity, joy, sadness and peace. It is the best down-to-earth way to connect with the Divine, and look at and fall in love with oneself." - Mary Kay
"Contemplative, deep and awakening to realizations about my patterns and habits that are not serving me." - Anon
For Your Comfort
Dress in comfortable clothing, layers, sweater and/or shawl; bring a journal and pen(s) for taking notes, water bottle, lunch and snacks.
Please note: Only children 14 years or older may attend.
Transportation Options
Lake Merritt United Methodist Church is in the heart of downtown Oakland. The closest BART Station is Lake Merritt Station, Oakland. It is a four-minute drive (.9 miles) - a short ride on Lyft or Uber.
Check back for more parking options. You may consider downloading the Parking Angels app or check this link for parking: https://www.spotangels.com/oakland/lake-merritt-united-methodist-church-parking.
Get Ready NOW! Experience the Energy!
Join us for related events prior to this day of immersion, including Sacred Chambers where one contemplates, experience a powerful meditation, and have an opportunity to commune with the Divine Presence regarding the desires of one's heart. Supreme Light of Supreme Love Meditations, Happiness Meditations and Full Moon Meditations.
To find out more or if you have questions, e-mail info@moyoinstitute.org or sign up for the Golden Age Movement newsletter by writing to: bayareaoneness@gmail.com

or call
Gwen Mitchell - 510-910-2702
Peter Beach - 415-203-3105