About this Event
FAIRFIELD IOWA ONE DAY RETREAT ...SUNDAY JANUARY 19TH, 2020
Give Yourself, Your Family and Your Friends, This Gift of Immersion
Be Immersed in Ancient Sacred Practices, Powerful Teachings, and Meditations by an Enlightened Teacher during this live Webcast direct from India...... bringing gifts for which we've all been waiting, including:
A Calm Mind
Spiritual Growth
Transformation in Consciousness
Improved Well-Being
Loving Relationships
Enhanced Capacity for Success
Over 40 locations participating simultaneously across North America.
Testimonial From a Recent Participant
What an amazing, powerful and joyful Journey to Happiness event I experienced yesterday! So remarkable that we are receiving this chance to create happiness within by powerfully becoming aware of our tendencies that create illusions and what delight to receive the 2 gifts from the Great Compassionate Light... O.M.G. And may I say what fun dancing and cohesiveness of such lovely a group of people. We are so blessed! O.M.G.!!!!!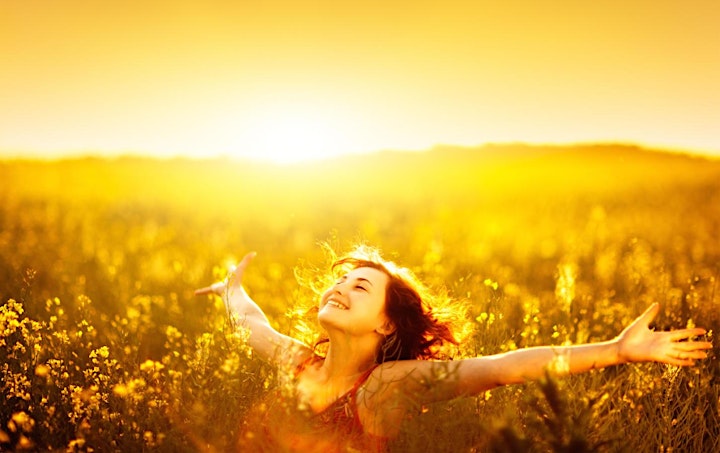 Journey Into Awakening Date and Time:
Sunday, JANUARY 19TH, 2020
9:30 AM - 7:30 PM CDT
PHOENIX RISING HALL
207 W Burlington Ave, Fairfield, IA (Corner of Burlington and 3rd)
Please arrive at 9:15 am to register and be ready to start on time. Thank you.
We will have a day full of Teachings, Meditations, and Ancient Sacred Technologies for Awakening.
We will have short breaks throughout the day, as well as a 90 minute lunch break.
FAQ:
Minimum Age: 14 yrs and up
Parking: Plenty of free parking
What to Wear/Bring: Wear Comfortable Clothing, Shawls / Layers; Bring Water Bottle, Journal and Pen. You might want to bring a pillow to be comfortable on the seating.
Lunch: The lunch break will be mid-afternoon. Lunch is included in the price of the course and it will be catered by a local restaurant. (Restaurant may vary from month to month.) We will have some water, tea, and snacks available on the breaks. You are welcome to bring your own snacks, or something extra to eat in case you get hungry before our lunch break, or during the second half of the course, as it is a long day.
For those of you who are joining us from out of town, here are some lodging options:
Send us an email at FairfieldAwakening@gmail.com if you have any questions or if we can support you in any way.
Very happy to be on this journey with you!
REGISTER NOW FOR OUR SPECIAL EARLY BIRD PRICE!
EARLY BIRD PRICING AVAILABLE TIL JANUARY 10TH, 2020.
Save the Dates for the next Journey into Happiness Courses:
Monday February 17
Sunday March 23
Sunday April 26