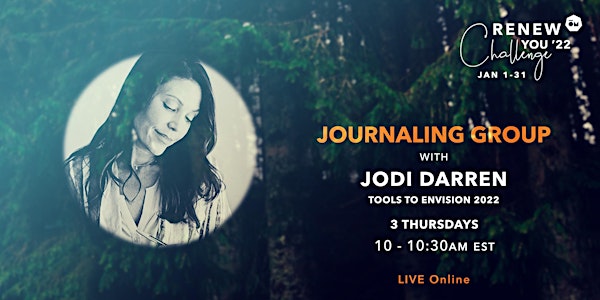 Journaling with Jodi Darren
Assessment of the past year and reflect on our 2021.
About this event
10:00AM EST VIA ZOOM
Journaling is a healthy way to take a look into our subconscious, giving us the opportunity to organize our thoughts and apply our lessons. Join us every other Thursday starting December 30th at 10am on zoom for guided journaling with Jodi Darren.
Each session will begin with an introduction and some guided content to spark inspiration for the journaling prompts. Each session will conclude with a sharing circle which offers a powerful opportunity to be seen and heard as a unique expression of your individual experience.
You will leave feeling connected and expanded with a deeper understanding of yourself and others.
Reflection - Jodi Darren will guide you through an assessment of 2021 offering you the opportunity to examine the spectrum of what worked and didn't work throughout the year. This is a great way to learn and grow from your experiences.