Description
Journaling for Women In Business is a 45 minute workshop followed by a creative and thought provoking discussion along with some tasty holiday refreshments and networking. This evening workshop taught by Ann Graham, will introduce techniques for starting and sustaining a regular journal. Ann will share her experiences using a journal in her own work and life as a business writer to enhance creativity and effectiveness. This workshop will also explore how to improve your overall writing through the journaling experience.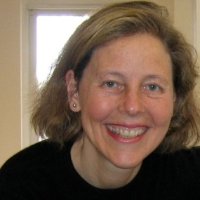 Ann Graham makes a living and a life as a writer specializing in writing about business strategy and management.
Her clients are senior executives of multinational companies, business school scholars, management consultants, business editors and publishers, nonprofit management think tanks, and entrepreneurs based around the world. Ann works globally with individuals and organizations, and over three decades has written about every aspect of running companies of all sizes.
*Workshop is being held in the Baylies Room at the Old Whaling Church in Edgartown. Side street entrance.
Save
Save
Save