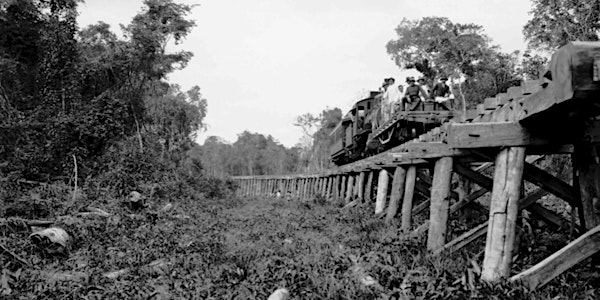 Journal of Latin American Cultural Studies: Conference Sessions
Join JLACS for conference sessions hosted at New York University on Thursday, September 8 and Friday, September 9.
About this event
Thursday, September 8
3 pm – 6 pm, Modern Languages and Literatures Building, 13-19 University Place, room 222
Gabriela Zamorano (El Colegio de Michoacán)
Impossible archives. Damage, fragility and memory in visual archives of Purépecha communities in Michoacán
Naara Fontinele dos Santos (Visiting Fellow, Princeton University)
Retrieving Images, Retrieving Histories: Reimagining an Unresolved Colonial Past
Friday, September 9
2 pm – 5 pm, King Juan Carlos Center, 53 Washington Square South, room 404
Victoria Cóccaro (Universidad Nacional de las Artes)
Catástrofe y utopía en la ópera experimental
Sibylle Fischer (New York University)
From a Haitian Standpoint: Essays on Liberty and Equality in the Revolutionary Atlantic
About JLACS
Journal of Latin American Cultural Studies publishes articles on Latin American culture and on theoretical and historical approaches to cultural production in Latin America, including Caribbean, Latino/a and other diasporic, trans-regional formations. We are interested in work which investigates multiple modernities and the effects on societies and social practice of modernization and globalization, as well as articles that reflect on the plural meanings of culture and cultural field, and the place of cultural theory.