Description
When students lead, culture follows.
For more than 25 years, Jostens Renaissance has passionately supported schools on their journey to create a positive climate and culture. We're excited to bring that passion, proven ideas, and effective strategies to cities across the country with this year's Renaissance Regional Conferences.
Send your most influential students and culture-conscious educators to attend the Jostens Renaissance Regional Conference. Attendees will leave with fun ideas, new connections, and the motivation to improve the climate and culture of their school!!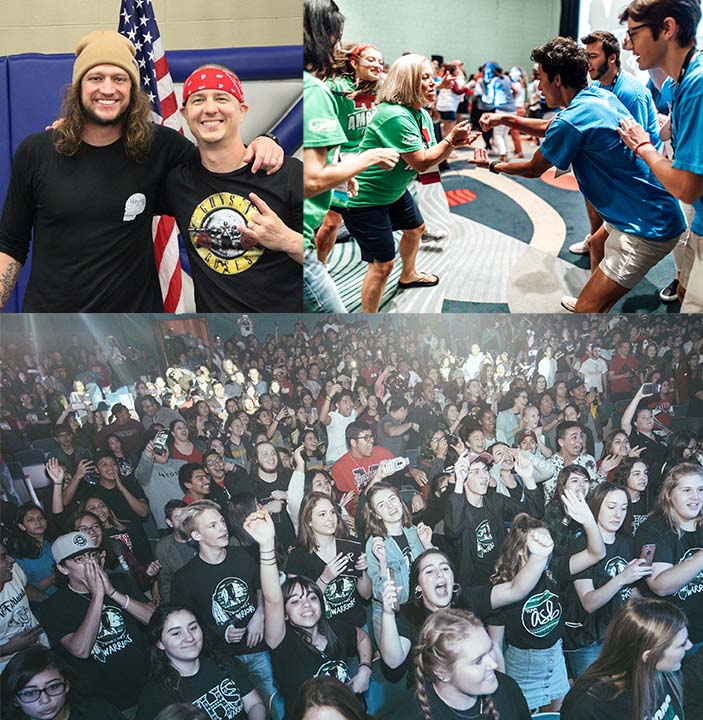 The Jostens Renaissance Regional Conference is a multi-school event bringing together student leaders and educators to collaborate ideas designed to improve school climate and culture. The day will include:
Inspiration and insights from renowned youth speaker Mike Smith

Proven ideas and Renaissance strategies shared by Dr. Phillip Campbell

Strategies for infusing a Commitment to Graduation, Grit, Goals, and Gratitude into school culture

Collaborative time to create action plans with your team and share ideas with other school leaders from your area

Breakout for educators on Renaissance results with Dr. Phillip Campbell

The most over-the-top dance contest you will ever see!


The Jostens Renaissance Regional Conference is being provided to you at

NO CHARGE by your local Jostens representatives.
*Note that Lunch and transportation will not be provided.




---


FEATURED SPEAKERS:


Mike Smith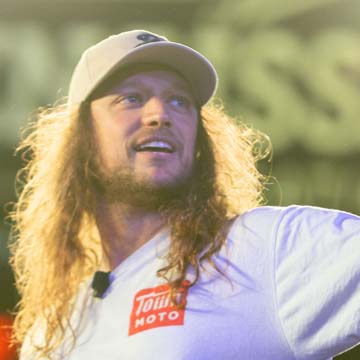 Mike Smith is a renowned youth speaker who inspires students to make positive choices and encourages them to pursue their passions and leave behind a positive legacy. As Founder and Executive Director of a non-profit indoor skate park/youth outreach center called THE BAY and its offshoot, Skate For Change, he has received national acclaim. Mike sits as the host of The Harbor by Jostens, an online character education video library.


Dr. Phillip Campbell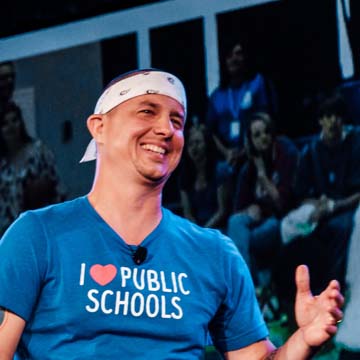 Dr. Phillip Campbell, known to his students as 'PC', is a sixteen-year educator with experience as a teacher, coach, athletic director, and principal. PC implemented Renaissance in his school and saw reduced discipline rates, increased attendance rates, improved graduation rates, and an overall enhancement of school culture. PC has made it his mission to help schools create a positive school culture in which every adult and student feels seen, heard, and valued.
---


Quotes from Jostens Renaissance Regional Conference 2018!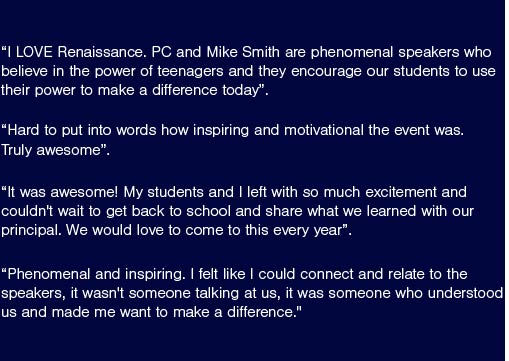 ---


More About Jostens Renaissance Education
Produces character education opportunities for students inside and outside of the classroom

Provides tangible resources like The Renaissance Leadership Curriculum, The Pulse, The Idea Exchange, and The Harbor

Enhances connections with peers, parents, educators and other stakeholders

Creates a culture of celebration for all student achievements

Builds a community for all focused on inclusivity