Josiah Henson Leadership Conference (SOLD OUT - ACCEPTING WAITLIST)
Description
Brought to you by


---


SOLD OUT! NOW ACCEPTING WAITLIST REGISTRATIONS.
Catherine Leggett, First Lady of Montgomery County and Chair of the Josiah Henson Campaign Committee is leading this very special event.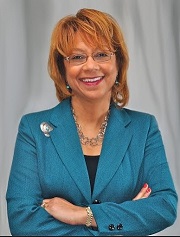 As a key Black History Month commemoration in the county, this leadership conference shall address the local legacy, history and challenges facing Montgomery County's African-Americans and people of African ancestry. Just as important, the conference will serve as a private introduction to the remarkable life of Josiah Henson and to the campaign for the Josiah Henson Park Museum and Education Center in North Bethesda, Maryland.
Each panel will feature presentations by distinguished special guests from the fields of business, community activism and media. Please stay tuned as we will be publishing the names of our panelists soon. However, we recommend registering now, as seating will be LIMITED.
Montgomery Community Media | Montgomery Community Television in conjunction with The Montgomery Parks Foundation will be hosting this conference and simultaneously recording it for broadcast in our television studios in Rockville, Maryland.
On February 22nd, we will address four primary topics:
8:00 am – 8:30 am
Who was Josiah Henson? What is Josiah Henson Park Museum and Education Center?
Panel A:
8:30 am – 9:30 am
The Relevance of Engaged Leadership and Activism Today
Panel B:
9:45 am – 10:45 am
Heritage and History: Equity and Opportunity in Business and Education
Closing:
10:45 am – 11:00 am
How YOU can join the Josiah Henson Park Museum and Education Center Campaign
After the panel's presentations are concluded, there will be a 10 minute question and answer from the audience.
Do not miss this opportunity to be a part of this exclusive event, the television studio will fill up quickly.
Register TODAY.
---
Brought to you by

---
Date and Time
Location
Montgomery Community Media | Montgomery Community Television
7548 Standish Pl
Rockville, MD 20855