Josiah Henson Leadership Conference III (A 2017 Telly Award winning program)

Wednesday, June 28, 2017 from 9:00 AM to 12:30 PM (EDT)
Event Details
Catherine Leggett, First Lady of Montgomery County and Chair of the Josiah Henson Campaign Committee is leading the third installment of this 2017 Telly Award winning program:
FAITH, FAMILY AND FREEDOM
This third installment of the 2017 Telly Award winning Josiah Henson Leadership Conference shall address the local legacy, history and challenges facing Montgomery County's African-Americans and people of African ancestry.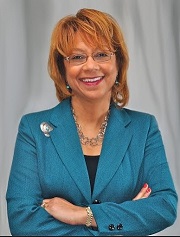 The topics for the two (2) sessions of this third installment of the Josiah Henson Leadership Conference are:
"Faith and the African American Experience"
"And Still We Rise: The Enduring African American Family"
Just as important, the conference will serve as a private introduction to the remarkable life of Josiah Henson and to the campaign for the Josiah Henson Park Museum and Education Center in North Bethesda, Maryland.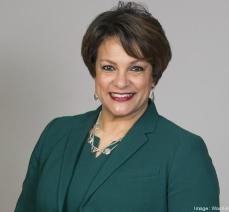 The moderator of this conference will be Debbi Jarvis,Vice President, Corporate Citizenship and Social Responsibility, Pepco Holdings, Inc. 
Each panel will feature presentations by distinguished special guests from the fields of business, faith, community activism and media. Please, stay tuned as we will be publishing the names of our panelists soon.
We STRONGLY advise you to register now, as seating will be LIMITED and this conference literally SELLS OUT IN DAYS. 
Montgomery Community Media | Montgomery Community Television in conjunction with The Montgomery Parks Foundation will be hosting this conference and simultaneously recording it for broadcast in our television studios in Rockville, Maryland.
 TITLE SPONSOR: PEPCO
---
 On June 28th, the schedule will be as follows:
Josiah Henson Leadership Conference III Theme:
"Faith, Family and Freedom"
Host: Catherine Leggett
Emcee: Debbi Jarvis
9:00 - 9:30 am Welcome and check-in (coffee and tea served)
9:40 – 9:50 am Who was Rev. Josiah Henson?
What is the Josiah Henson Park Museum and Education Center?
 Clip from NBC4 Washington DC by Pat Lawson-Muse
http://www.nbcwashington.com/entertainment/the-scene/Project-Underway-in-Montgomery-County-to-Honor-Slave_Washington-DC-415034153.html
10:00 - 11:00 am Panel I: Faith and the African American Family
The Living Legacy of Faith and the African American Experience: Rev. Josiah Henson's Relevance, Today.
Rev. Damon Green
The Rev. Damon Green is a direct descendant of the Rev. Josiah Henson. Like Josiah Henson, Damon was called to the ministry and is now a pastor at Impact Church in Jacksonville, Florida.
 Rev. Dr. Kecia DeCosta Ford 
The Rev. Dr. Kecia DeCosta Ford is the full time pastor of Sharpe Street United Methodist Church in Sandy Spring, Maryland.   She is a sought after, author, revivalist, conference, convention, Sunday Morning preacher, and founder and CEO of Soul Spa Ministries, Inc., which serves as a training ground for those new to the Christian ministry.  Rev. Dr. DeCosta Ford is an adjunct professor at both the Richmond Virginia Seminary and the Community College of the District of Columbia. Dr. Ford is the proud pastor of Sharp Street United Methodist Church, the former Vice President of the Progressive National Baptist Convention (PNBC), Executive Board Member of the Black Clergy Women of the Baltimore/Washington Conference of the United Methodist Church, and 1st Vice President of the Black Ministers Conference of Montgomery County Maryland.  Her book, "Fishing In Mixed Waters," focuses on the principles of multi-cultural evangelism.
Rev. Dr. Haywood Robinson III
Rev. Dr. Haywood A. Robinson, III, served for sixteen years as the fourth pastor of Baltimore's Calvary Baptist Church and today is the shepherd The People's Community Baptist Church in Silver Spring, Maryland.  Rev. Dr. Robinson is a lauded member of the Martin Luther King Jr. Board of Preachers at Morehouse College, and he is the current president of the Black Ministers Conference of Montgomery County Maryland.  Currently, he leads the National Baptist Convention, USA, as its Vice President-at-Large.
11:00 – 11:10 am Break
11:15 am – 12:15 pm Panel II: "And Still We Rise!" The Enduring African
American Family
"And Still We Rise!" The Enduring African American Family (From Slavery and Segregation to Freedom and the Quest for Equity.
Jason Green

Jason Green is the former Associate Counsel to President Obama who left the White House in 2013 to begin work on The Quince Orchard Project, a documentary about our own neighbors who merged three racially segregated churches in 1968 in the Quince Orchard community of Gaithersburg as an example of how communities can unite during divided times.
Henry Hailstock
Henry Hailstock was inducted into the Lincoln University of Missouri Hall of Fame in 2015, and is the founding director of Giant Foods' department of minority affairs.  He played in the National Football League for the Houston Oilers, served for six years as president of the Montgomery County Branch of the NAACP, is a proud member of the Gaithersburg/Rockville Alumni Chapter of Kappa Alpha Psi Fraternity, and is a current Board member of CASA and the Committee for Montgomery.

Odessa Shannon
Odessa Shannon is the former National Program Director for the US Equal Employment Opportunity Commission, former Executive Director of the Montgomery County Human Rights Commission, first woman to ever serve as a Special Assistant to the County Executive of Montgomery County, first African American women to be elected county-wide in Montgomery County to the Montgomery County Board of Education, and a founding leader of the National Political Congress of Black Women.


12:15 pm – 12:30 pm How YOU can be a part of the Josiah Henson Park
Museum and Education Center
Do not miss this opportunity to be a part of this exclusive 2017 Telly Award winning program, the television studio will fill up quickly.
Register, TODAY.

When & Where

Montgomery Community Media | Montgomery Community Television
7548 Standish Pl
Rockville, MD 20855


Wednesday, June 28, 2017 from 9:00 AM to 12:30 PM (EDT)
Add to my calendar
Organizer
We are the county's Telly and CINE award-winning community media center and region's largest access station. Since 1984 our aim is to "inform, connect and educate" the 1+ million residents of Montgomery County. Our mission is to create and deliver unique media content that educates, entertains, informs and inspires those who live and work in Montgomery County. We encourage and sponsor "first-voice "multimedia content that meets community needs, engages our communities, and offer forums for free expression on broadcast and broadband platforms. Our vision is to become the preeminent resource for all people who live, learn, work and play in Montgomery County to create and access media content that enhances our community. We educate and empower county residents by providing a means to creatively engage and more effectively connect them through our multimedia platforms. We create original content, provide educational instruction, present our County resident's contributed content and digitally archive their community contributions in both the humanities and in these arts: broadcast electronic media, communications, new media and multimedia. We serve the community through content distribution, educational training, economic development, nonprofit partnerships and collaborations, and production services.
We broadcast to 873,000 viewers in over 351,000 cable TV households. As the county's only remaining hyper-local news and events resource since The Gazette Newspapers closure in 2015, our broadband platform, MyMCMedia.org, has grown to annually engaging over 1,136,350 web visitors with 2,874,455 page views at the close of FY17. On Facebook we have 32,030+ Friends, and our measured Facebook.com/mymcmedia reach is 7,150,488 people. On YouTube we have exceeded 1,465,633+ video views. Our Twitter brand annually has 1,094,500 impressions. We ARE the "first-voice" of Montgomery County's residents!  We annually teach 1,000 students in over 80+ class types and issue over 30 certification types.
In 2017 we won six Telly Awards and a CINE Eagle Award finalist. We hold the 2016, 2013 and 2012 Alliance for Community Media "Overall Excellence" national awards. In 2014 the NATOA awarded us 1st Place for "Use of Social Media."  In December, 2017, we were awarded NBC Universal's 21st Century Solutions Innovators grant award.