Description
We will hike, climb rocks, and explore the wonderous landscape of Joshua Tree National Park. If you choose, you may pick up Junior Ranger booklets at the visitor center. Park entrance passes may also be purchased inside the visitor center.
Pack a lunch, snacks, and plenty of water. Wear comfortable hiking shoes and dress in layers for the weather.
Time:
Meet at the Visitor Center and ready to caravan into the park at 10:30 a.m.
Cost:
Entrance Fee - $30.00 (7-day vehicle permit, admitting the passengers of a single, non-commercial vehicle on the day of purchase and for the next six days.) National Park Passes are valid here as well.
Directions:
We will meet at the Visitor Center at the West Entrance to the park. The West Entrance is located five miles south of the junction of Highway 62 and Park Boulevard at Joshua Tree Village.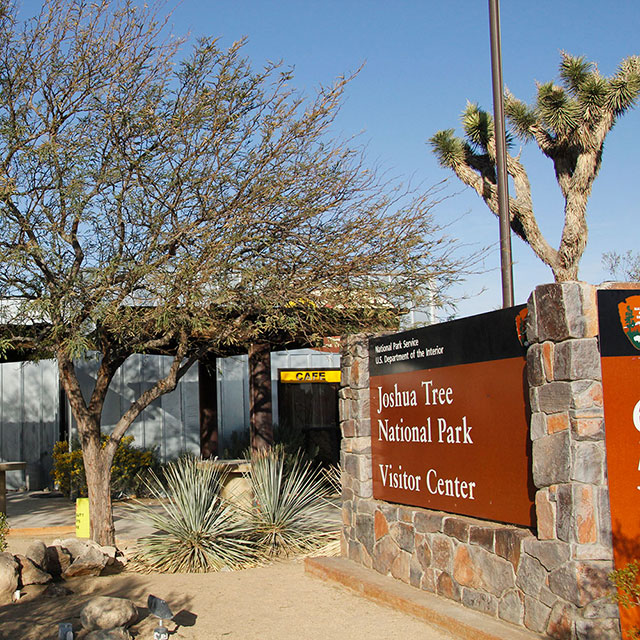 Description:
Two distinct desert ecosystems, the Mojave and the Colorado, come together in Joshua Tree National Park. A fascinating variety of plants and animals make their homes in a land sculpted by strong winds and occasional torrents of rain. Dark night skies, a rich cultural history, and surreal geologic features add to the wonder of this vast wilderness in southern California. Come explore with us.
Organizer of Joshua Tree National Park Hike & Explore
Hi Friends!
I am your humble Upland CC field trip coordinator for the 2019-2020 school year. This is my first time arranging field trips, so please bear with me through this process. If you have any questions about any of these events, please feel free to email me at lars_laurel@yahoo.com or through my cell at 909-730-8007. 
It is my prayer that these trips will bless our community, not only through educational experiences, but also through relationship building.
Warmly,
Laurel