About this Event
THE CAVERNS
In Grundy County, Tennessee, in a timeless valley near the base of the Cumberland Plateau, you'll find The Caverns—a jaw-dropping concert hall located deep underground. Guests revel in the prehistoric venue's natural acoustics and otherworldly beauty. The Caverns draws music fans from all over the world. Live music inside a cave, it's a bucket list experience that keeps fans coming back to The Caverns time and again for "The Greatest Show Under Earth."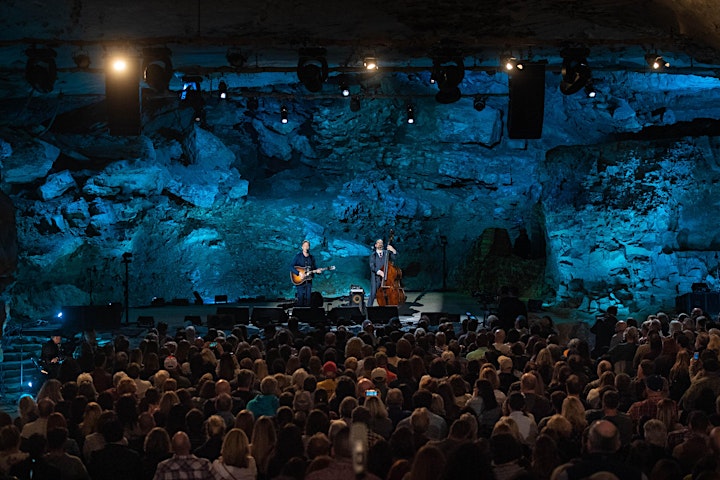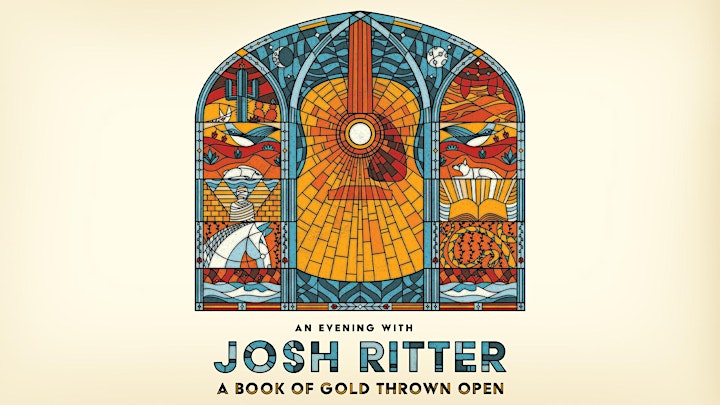 A NOTE ABOUT THIS TOUR, FROM JOSH
I was thinking back to some of my favorite concerts over the years, and I realized how many took place in spaces that were special in their own right. Cathedrals, synagogues, strange and storied theaters, each bring a special kind of glow to the performance.  
I was also feeling the urge to play some of my quieter, more narrative songs that I may not always get the chance to perform during larger rock shows.  
So I decided to put together a tour that would allow me to play these songs, and some new ones that I've been writing, in some of these beautiful spaces. I decided to call the tour "A Book of Gold Thrown Open."  
I'll mainly be solo, but it'll be a fun chance to have a few special guests and accompaniment.  And most of all, I'm looking forward to singing these songs.
I hope you can make it!  Rock on, and thank you.
- Josh
CRITICAL PRAISE FOR JOSH RITTER
"Harking back to Bob Dylan, Bruce Springsteen and maybe a little Mark Knopfler, Mr. Ritter has always been a slinger of serious ideas and high-flown imagery." - The New York Times
"Josh Ritter remains at the top of his game two decades into a highlight-strewn career. He'd be forgiven for loosening his grip, but his hand has never felt surer." - NPR Music
"If you love music and have a device on which to play it, you should listen to Josh Ritter whenever you need sound."—Mary-Louise Parker in Esquire
"Mysterious, melancholy, melodic...and those are only the M's."—Stephen King in Entertainment Weekly
"There have been plenty of highlights in Ritter's nearly 20-year recording career." - AP
"Josh Ritter is sharper than ever." - Salon
"100 Greatest Living Songwriters" - Paste
Performers
Date and Time
Location
Refund Policy