About this Event
Larimer Lounge Presents:
Josh Hoyer & Soul Colossal
with Leon and the Revival
Wednesday Feb 6, 2019
Doors: 7:00 PM
Show: 8:00 PM
21 and over
$12 - $15
Larimer Lounge
2721 Larimer St.
Denver, CO
All sales are final. Review your order carefully, there are no refunds for any reason. No tickets are mailed to you, your name will be on the will call list night of show. Night of show (1) bring a valid government issued ID and (2) be able to show ticket confirmation at the door.
_____________________________________________________________________________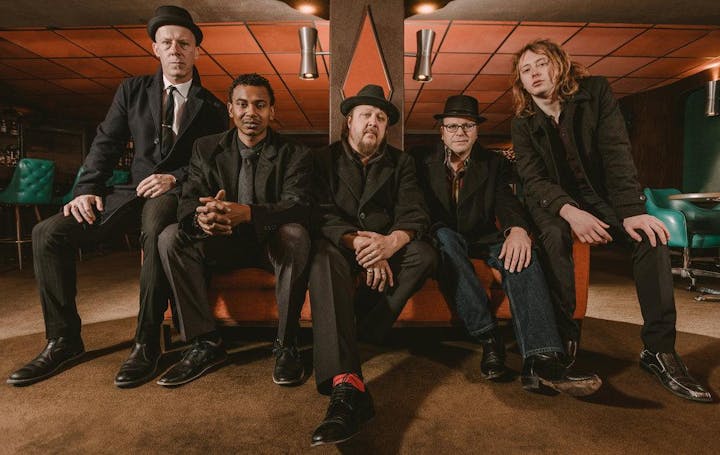 Night after night at their live shows, Josh Hoyer & Soul Colossal leave it all on the table, bringing crowds palpably authentic music. This is a real working band; music for the people, by the people. You hear the veracity in Hoyer's voice. You hear the strife of a guitar amp being pushed to its limits. You hear keyboards hammering notes home while emboldened horns soar over the top of a rhythm section akin to a freight train. The raucous funk and smooth soul emanating from the stage dutifully pays homage to the past soul giants while simultaneously charging forward, piloting themselves into the modern era. This is soul music.
Hoyer formed Josh Hoyer & Soul Colossal in 2012 in famed blues town Lincoln, Nebraska. The award-winning five-piece band includes some of the area's most revered and accomplished musicians. Joining Hoyer (keyboards/vocals) is Blake DeForest (trumpet), Mike Keeling (bass), Benjamin Kushner (guitar), and Larell Ware (drums). Inspired by the sounds of Stax, Motown, Muscle Shoals, New Orleans, Philly and San Francisco, the band continuously crosses musical boundaries both in style and era, and joins forces each show with a common goal - to have the crowd dancing so much they forget even their smallest troubles.
On January 26th, 2018, Hoyer released The End of the Night, a 3-song EP and solo side project with veteran Nashville songwriters Jay Knowles (Harry Connick Jr, Blake Shelton), and Jon Coleman (Trace Adkins). In the spring of 2018, Josh Hoyer & Soul Colossal recorded their fourth full length record, Do It Now, which was released in Europe in August 2018, concurrent with a 35-city tour spanning 7 countries. Do It Now is slated for a US release on January 18th, 2019.
In 2017, Josh was featured as a contestant on NBC's The Voice, and the band completed their first European tour; a 27-city stint capped with a live album release from their show in Brussels, Belgium.The hard working band completed several national tours from 2015-2017, playing more than 150 shows in 32 states each year, including opening for George Clinton, Charles Bradley, Booker T Jones, and Muscle Shoals Revue. Their year-round touring schedule took them from coast to coast, including several major summer music festivals.
In 2016, the magic of their live show caught the attention of producer Ken Coomer (Wilco, Uncle Tupelo), who joined with the band to record their third full-length album. Running From Love, was recorded at Nashville's historic Sound Emporium, and once again features Hoyer's trademark vocals and the band's signature groove. The album was released on April 8, 2016, on Silver Street Records, and is available on vinyl, CD, and digital formats.
"If James Brown and Otis Redding had a love child, it would be Josh Hoyer. The Lincoln, Nebraska, soul shouter, and his band of merry soulsters, Soul Colossal, deliver a sound so big, so funky, so wring-the-sweat-out-of-you energetic that it reaches through the speakers and shakes you until you start moving to its groove." - No Depression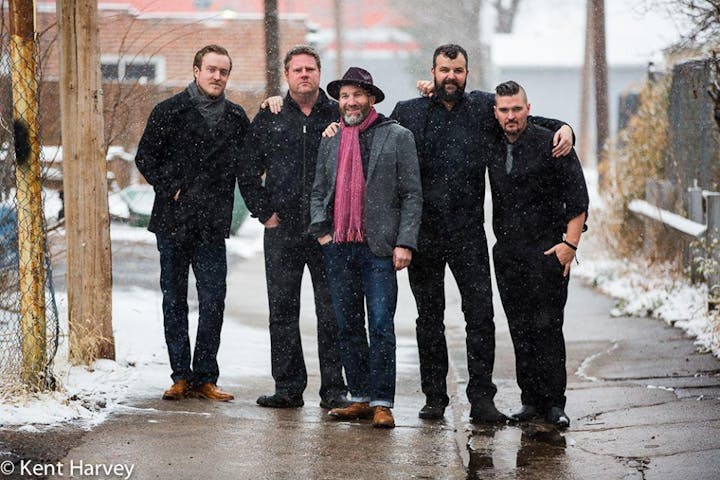 Leon and the Revival emerged in 2015 when members of established Denver bands Reverend Leon's Revival and The Royal began to collaborate on a new project that showcased the members' shared love of classic soul and R&B music from the 1960s and 70s. Influenced by Otis Redding, Van Morrison, Darondo, Solomon Burke, Ann Peebles, Rateliff and the boys, and James Brown, the Revival fuses multiple musical styles into a high-energy, deeply satisfying live musical experience.
The group has proudly performed at 5 Points Jazz Fest, The Underground Music Showcase, Docuwest Film and Music Festival, a backyard in Spokane, Washington, Honky Tonk Hodge Podge in Cold Beer, New Mexico, Globe Hall, Larimer Lounge, Bar Fly, Goosetown Tavern, and a wide variety of Denver's other best and worst venues headlining and providing support for great national acts like Rebirth Brass Band, The Family Crest, Davina and the Vagabonds, and a growing lists of other great bands. Although Leon and the Revival's sound is firmly rooted in traditional soul music, they infuse their songs with modern touches: driving guitar and keyboard work and melodic, effects-laden basslines. The Revival is Andy Schneider, keyboards and vocals; Eli Fredrickson, bass; Eric Marshall, drums; Mark Nelson, guitars; and a killer horns section which includes regulars Breana Knight, Trombone; Michael Windham, Saxophone; and Randy Runyan, trumpet. Other players often included are Ben Parrish, guitar; Ryan Sargent, trombone; and Tung Pham, trumpet.
Frontman Paul Leon Ramsey describes his inspiration for the Revival's live shows: "When I was a kid, my dad's cousin told me that when my dad was a teenager, he used to sneak out of the house on Friday nights to sing at the juke joint on the outskirts of town. As he told me the story, I watched my father blush (for the first and only time). That secret still ignites my imagination. Our shows are an interpretation of what the juke joint out on the country roads of Sherman, Texas might have been; the image of folks dancing and giving themselves over to the music just enough to make them blush and grin decades later."
Performers
Date and Time
Location
Refund Policy