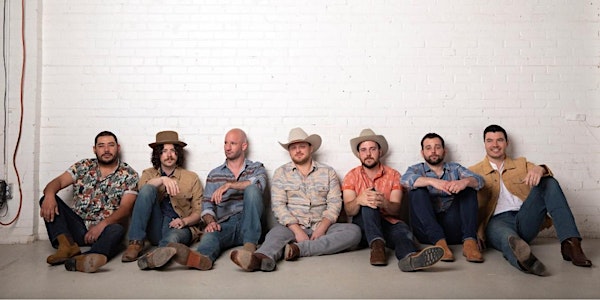 JOSH ABBOTT BAND
ALL AGES
The Jones Assembly
The Jones Assembly presents Josh Abbott Band live in concert!
When and where
Location
The Jones Assembly 901 W Sheridan Ave Oklahoma City, OK 73106
Performers
Headliners
More Performers
About this event
This show is SOLD OUT! Click Tickets to add your email to the waitlist and be notified if any tickets are released.
Doors at 6:30. Full bar and walk-up food window available. Standing room only.
All tickets to previously scheduled show 9/11/20 will be honored.
Advance GA $27.50 | Mezzanine $55 (21+)
Day of Show GA $30
The mezzanine is accessible by stairs only. For ADA accessibility, please see floor level ticketing or contact info@thejonesassembly.com with any questions.
Rain or shine event.
No re-entry. No refunds. No smoking. ALL AGES show.
Under 16 must be accompanied by parent or guardian.
Support acts are subject to change without notice.
More questions? Visit our website HERE
Josh Abbott Band
Website | Facebook | Instagram | Twitter | YouTube
Let the good times roll.
When fans of Texas-bred Josh Abbott Band hear the four-track EP Catching Fire, they're likely to reconnect with a sound from the not-so-distant past. They're songs of positivity, built on solid country textures and unified by Abbott's congenial-but-experienced voice.
The seven-piece group cut its teeth as a hard-touring act with hooky melodies that deliver realworld stories. Led by the true-to-life cycles in Abbott's life, JAB explored new territory with its last two albums – documenting the dissolution of a marriage in Front Row and adding strings and a horn section to Until My Voice Goes Out – but Catching Fire captures a sense of personal renewal.
"My embers are startin' to glow again," Abbott sings in the opening line of the title track. Indeed, the entire Catching Fire project is bright, spry and optimistic. From the limber lines of Preston Wait's fiddle to the decisive crack of Edward Villanueva's snare and the animated scratch of Abbott's acoustic guitar, there's a relaxed energy to the project, a sense of hard-won spirit that can only be developed by confronting – and conquering – emotional hurdles.
"We have a whole new refocused attitude on what we're gonna do now moving forward," Abbott says. "Catching Fire is a reflection of what's happened over the last year and a half of my life."
"Surprise Surprise" – a jaunty, driving bit of autobiography – details the rise and fall and rise again, namechecking banjo player Austin Davis in the opening line as it follows JAB's 2006 inception and ascent to one of country's most dynamic live acts. Likewise, verse two loosely documents Abbott's own relationship travails, from love to broken heart to a marriage that resulted in his first child.
While Catching Fire captures the band's current heartbeat, the songs fit so neatly into the JAB live set that fans experienced them as if they were already part of the band's canon.
"Half the time, I don't even introduce them as new songs," Abbott notes. "We just roll in and play them and watch the fans just bounce around and jam and have fun. Sometimes you'll see fans look around like, 'Do you know this song?' But by the end of the song they're singing it."
Country fans have been singing JAB songs for more than a decade already. The band got its start when Abbott and Davis, frat brothers at Lubbock's Texas Tech University, braved the stage on open-mic nights at Blue Light Live. Davis managed to make the bluegrass-based banjo fit in a contemporary country setting, establishing a blueprint as additional members joined JAB. Villanueva brought a rockband spirit on drums and Wait hardened the group's country stance with his flagship fiddle when they signed on 18 months later. Lead guitarist Caleb Keeter joined in 2010, amping up the group's power quotient, while keyboard player David Fralin took his place in 2015, bringing an additional layer of texture. The newest member – bass player Jimmy Hartman – added his name to the lineup in 2018, solidifying JAB's signature tough undercurrent.
The band's relentless on-stage attitude quickly made it a successful touring act, building out from a Texas band to a regional act to a national crew with a devoted following from coast to coast.
Concurrently, JAB developed its own label, Pretty Damn Tough Records, before that was an accepted practice in country circles. Two of their projects, Small Town Family Dream and Front Row Seat, scored top 10 debuts on the Billboard country albums chart, while five titles cracked the Billboard country singles lists, including a pair – "Oh, Tonight" with Kacey Musgraves; and "Wasn't That Drunk," with Carly Pearce – that represented the first chart appearance for current female country stars.
All that music established JAB as a band of renown: a good-timin' cast with a plethora of singalong songs that raised concert-goers' spirits whether your date was a fellow college student or a series of longnecks from the bar.
"When you're a young band, you wouldn't know this, but those first couple albums you put out, that is who you are," Abbott notes. "That is your sound."
As any reasonable rebel does, the band tested its parameters once it was on solid footing. They signed for a short time with a major label, experimenting by mixing their raw tone with a more commercial edge. As they returned to indie status, Abbott ambitiously documented his first marriage in Front Row Seat. And the expansive Until My Voice Goes Out, recorded as Abbott tended to an ailing father, mixed elegant strings and a Memphis-tipped horn sound. His dad passed away just weeks before they finished the album, and it created a rite of passage that was particularly difficult to process in such a public occupation.
"There were nights in that first year after my dad died, I was bawling five minutes before we went on stage, and I'd have to wipe the tears away and throw on a smile and sing 'My Texas,'" Abbott recalls. "A good time is what they come for, and I didn't want to rob them of their experience because of a hardship that I'm going through in my life. I could mourn my father when I was in the back of the bus. The time for it wasn't when I was on stage."
Those concerts, in fact, planted some of the first seeds of renewal in Abbott's life.
"When you're able to have fun with a crowd of people and sing and dance around on stage, it's definitely therapeutic," he says.
As he put the pieces back together and felt a personal sense of renewal, the band as a whole felt a need to get back to its own roots. They took the four new songs – the Abbott/Wait compositions and the two outside pieces – and teamed with accomplished producer Marshall Altman (Marc Broussard, Frankie Ballard, Aaron Watson) for sessions at the Sonic Ranch on the outskirts of El Paso.
The multi-studio facility, nestled in a working pecan orchard, is appointed with bright tapestries and cozy casitas – residences that provide an uncanny flexibility. Billy Gibbons, Third Eye Blind, Midland and Portugal. The Man are among the acts who've found inspiration at the Ranch. JAB typically recorded into the wee hours of the morning, hitting their creative stride around the hours when their biological clocks reach their live-performance peak.
"Generally when you record in the studio, you're working daytime hours," Abbott says. "But out here in this place, it's your studio basically; you can do what you want. There were nights that we were recording till 2 or 3 a.m., and then the next day we just wouldn't start until noon. That's musician time. We're so wired to really get our brains going at 10 p.m."
The band's musical renewal is perhaps timely. Kacey Musgraves, Maren Morris, Aaron Watson, Midland and Cody Johnson are successfully blending the Texas mindset – a country framework with unique, multi-genre flavors – into commercial country music, and the JAB tradition fits neatly into that trend.
"If you didn't know any better, you would have thought Jon Pardi or Luke Combs could have been from Texas," Abbott says. "I just look at what's going on in music – not only with the Texas people, but with some of the others that are succeeding from other states – and I just hear similarities."
Catching Fire brings a sense of similarity back to JAB's own foundation. It's a return to the band's sonic past, a revival of its bar-bred optimism and fiery individualism. And it's a reflection of the group's off-stage cycles as old chapters are closed and a renewed, upbeat storyline comes to life.
"It's not about being sad, it's not about losing a father or going through a divorce," Abbott says, elaborating on its current emotional position. "We have a great career, we have a great fan base, we're still making music for a living. I have a beautiful wife and little daughter that bring me join every day. So there's a whole lot of personal renewal, and Catching Fire represents all of that. There's nothing slow, nothing sad."
Just a JAB-style good time.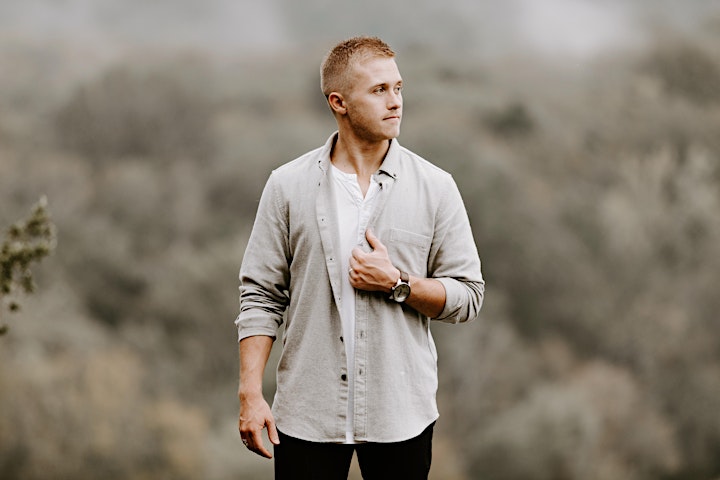 Corey Kent
Website | Facebook | Twitter | YouTube | Instagram
The three places Corey Kent has spent most of his life: Bixby, Oklahoma, Nashville, Tennessee, and Dallas, Texas. With the small-town charm of Bixby in his lyrics, the big-city energy of Dallas in his live set, and the power of Nashville in his vocals, Corey's artistry bridges the gap of Red Dirt, Nashville, and Texas.
This blending of these styles and influences started early in his life. At age 11, Corey was touring as the lead singer of a Western Swing band opening for legends like Roy Clark & The Oak Ridge Boys. By the time he could drive, he was playing weekly in his hometown of Bixby, OK. In December of 2010, Corey found himself on stage singing Milk Cow Blues with country music icon Willie Nelson. By 17, he said goodbye to his family & moved out to Nashville, TN, in an effort to push himself as a songwriter.
In 2019, Corey signed a publishing deal with Combustion Music and has gone on to write songs for Kolby Cooper, Brandon Jenkins, and William Clark Green's #1 hit "Hit You Where It Hurts"!
In 2020, Corey and his family moved to Dallas, TX, and he released his From the West LP, which has racked up two million+ aggregate streams and provides most of the staples of the live set that is already turning heads in places like Gruene Hall, Floore's, The Tap, The Backyard, Silver Saloon and many more.
In 2021, Corey is currently out on the road playing shows with Parker McCollum, Randy Rogers, Kolby Cooper, and Eli Young Band, to name a few, and is kicking off his next batch of songs with the uptempo rocker, "A Lot Like This"! With smokey guitar riffs, a captivating melody, an easy-to-embrace vibe, and Corey's dynamic pipes, this song is built to echo across dancefloors on Friday nights for a long time to come!
Corey's next project is already in the works, and he plans to follow "A Lot Like This" with new music later this summer, so stay tuned!
CROWD NOTICE / RELEASE
PLEASE BE AWARE THAT BY ENTERING THE JONES ASSEMBLY, YOU CONSENT TO YOUR PHOTO, VOICE AND/OR LIKENESS BEING USED, WITHOUT COMPENSATION, IN PHOTOS AND VIDEOS FOR EXPLOITATION IN ANY AND ALL MEDIA, WHETHER NOW KNOWN OR HEREAFTER DEVISED, FOR ETERNITY, AND YOU RELEASE THE JONES ASSEMBLY, ITS SUCCESSORS, ASSIGNS AND LICENSEES FROM ANY LIABILITY WHATSOEVER OF ANY NATURE.
DO NOT ENTER THIS AREA IF YOU DO NOT WISH TO BE SUBJECT TO THE FOREGOING.