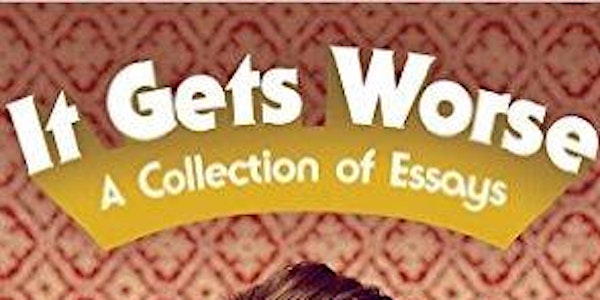 Joseph-Beth Booksellers Presents Meet YouTube Star, Actor, Comedian & Autho...
Event Information
Location
Joseph-Beth Booksellers
2692 Madison Road
Cincinnati, OH 45208
Description
YouTube Star, Actor, Comedian & Bestselling Author
Shane Dawson
Monday, July 25, 2016
7:00pm
Ticket includes a copy of It Gets Worse: A Collection of Essays By Shane Dawson and a line ticket for the book signing. You will receive your signed copy of the book after you have gone through the line to meet the author. Books and line tickets may not be picked up prior to the event. There will be no signed memorabilia or personalization and guests cannot take photos with the author or of the line with theirphones. There will be a professional photographer at the event to take pictures of each person with the author which you will be able to go online after to view.
Shane Dawson returns with another highly entertaining and uproariously funny essay collection, chronicling a mix of real life moments both extraordinary and mortifying, yet always full of heart. In this new book, Shane goes even deeper, sharing never-before-revealed stories from his life, giving readers a no-holds-barred look at moments both bizarre and relatable, from cult-like Christian after-school activities, dressing in drag, and losing his virginity, to hiring a psychic, clashes with celebrities, and coming to terms with his bisexuality. Every step of the way, Shane maintains his signature brand of humor, proving that even the toughest breaks can be funny when you learn to laugh at yourself.
Date and time
Location
Joseph-Beth Booksellers
2692 Madison Road
Cincinnati, OH 45208