Dave Kiss Presents: JORDY, OSTON and Catie Turner at Kung Fu Necktie
About this event
*Proof of Covid-19 vaccination required for entry*
*Attendees are encouraged to wear masks while not actively drinking*
JORDY
JORDY
Born in the suburbs of Chicago, JORDY is an up and coming singer-songwriter now based in Los Angeles. Drawing influences from Lauv and Troye Sivan with catchy melodies and unforgettable hooks, JORDY has been releasing a steady supply of pop hits and features. He has been taking over media, first as one of Radio Disney's featured artists with the release of his song "Tomorrow feat. OSTON," and most recently on the Tonight Show with Jimmy Fallon where he participated in and won the Songwriter's Challenge.
With a heart-on-sleeve approach to modern pop music, JORDY's music explores themes of rejection and loneliness through the lens of hope and empowerment, such as in Is It Love?' which asks the question "Is it love if it's not f*cked up?"
After his debut single 'Just Friends' gained rave reviews from Billboard and OUT Magazine, he released his EP 'Welcome to the Friend Zone,' a collection of songs themed around the popular phrase.
To support his second EP, JORDY completed his first headlining tour, playing sold out shows across the country, including an at-capacity crowd at his home crowd in Chicago at Schubas Tavern. His second EP, PSYCHO, was written about in TIME Magazine as one of the Top Things to Hear This Week, alongside notable acts like Billie Eillish, Sam Smith and Monsta X.
With major support from streaming services like SoundCloud (Artist to Watch) Apple Music, TIDAL, and Spotify (garnering 600K+ monthly listeners) the independent artist has developed a global fan-base that has fallen in love with his vulnerable, relatable, and catchy lyricism.
His recently released track 'Long Distance' blew up the TikTok charts and had Meghan Trainor proclaiming "This is my JAMMMM." The song quickly grew a global fan base and was #4 on Apple Music's New Releases, adjacent to Dua Lipa and Ariana Grande.
JORDY has been heavy writing for other notable artists, including the standout track Miss You by VINCINT, and in the studio with Betty Who, Catie Turner (Atlantic) Rob Resnick (Timeflies), among others.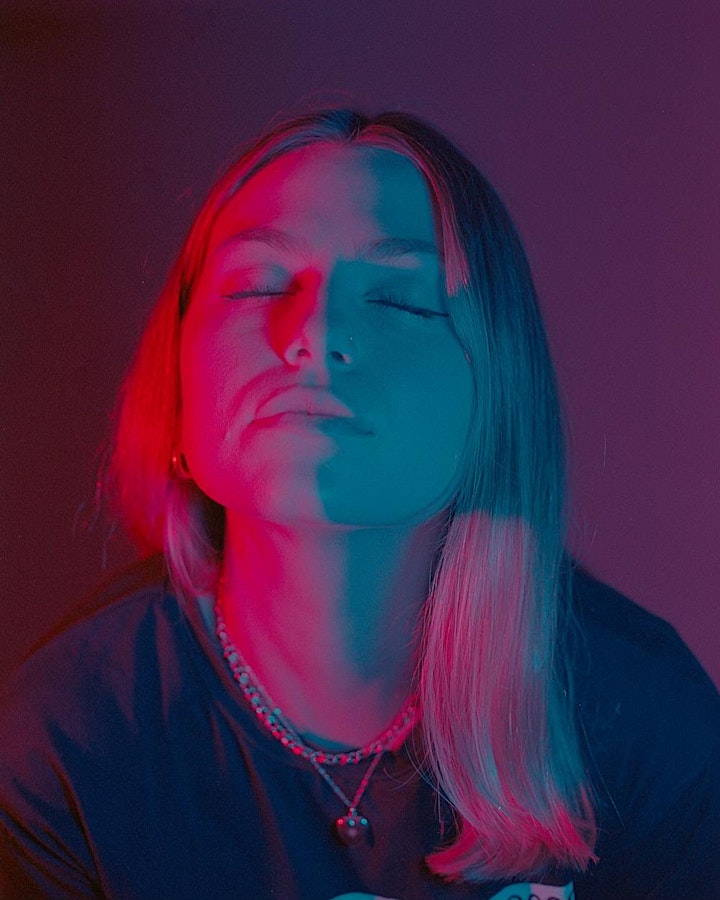 OSTON
OSTON's musical journey began in Park City, Utah, where she grew up writing and performing songs throughout her childhood. After finishing high school, she spent the next five years in Chicago attending school for music and marketing, while also working with a multifacetedstudio. The now LA-based musician is making a name for herself for her vulnerable, diary-like writing style. OSTON's debut EP Sitting at the Kids Table (2019) has garnered over 4.5 million streams collectively. Her latest single "Lie About You" (2021) received 150,000 streams within the first five days of its release, as well as placement on Spotify's 'New Music Friday' and Apple Music's 'A-List: Pop' in addition to mass support on TikTok. With press accolades from the likes of Ones to Watch,Fashionably Early, and Pop Matters, OSTON is solidifying her spot as one to watch this year and beyond. Her much anticipated sophomore EP Am I Talking Too Much? is set to release in Q2 of 2021.
In accordance with Philadelphia's citywide mandate, attendees will be required to show proof of Covid-19 vaccination for entry to all Dave Kiss Presents events. Please note that negative PCR / antigen test results will not be accepted. We ask that you bring your vaccination card, a copy of your vaccination card, or a legible photo of your vaccination card on your phone. Full vaccination must be completed at least 14 days prior to the date of the event. No refunds for the event if you are unable or unwilling to provide proof of vaccination.
All Dave Kiss Presents events will be presented in accordance with city & state guidelines and requirements as of the date of the event, which could include changes to capacity, attendance prerequisites, procedures, and other protective measures. Any updated protocols will be included in your ticket reminder e-mail closer to the event date.
Organizer of JORDY ~ Catie Turner