Event Information
Location
Ballard Homestead
6541 Jones Avenue Northwest
Seattle, WA 98117
Refund policy
Refunds up to 7 days before event
Abbey Arts presents: Jordan Tice/Tatiana Hargreaves and Allison DeGroot live at Ballard Homestead
About this event
---------------------------------------------------
See Updated Public Health Safety Info at the bottom of this page under Abbey Arts Presents. All Abbey Arts venues adhere to WA State & King County health guidelines.
Thanks for helping keep our community safe!
---------------------------------------------------
"Jordan Tice is a singer, songwriter and guitarist who combines witty, well-crafted songs with deft fingerstyle and flatpick guitar playing. His performances have been compared to those of legends like Leo Kottke, John Hartford, and David Bromberg for their mix of virtuosity and playfulness and his songs have been compared to those of writers, Bob Dylan and John Prine for their humor, introspection and philosophical nature. "
Traditional music is not static; it shifts with the times, uncovering new meanings in old words, new ways of talking about the communal pathways that led us to where we are today. For master musicians Allison de Groot & Tatiana Hargreaves, traditional banjo and fiddle music is a way to interpret our uncertain times, to draw artistic inspiration and power from the sources of meaning in their lives. History, family, literature, live performance, and environmental instability all manifest in the sounds, feelings, and sensations that permeate their music. Their 2022 sophomore album, Hurricane Clarice is a direct infusion of centuries of matrilineal folk wisdom, a fiery breath of apocalyptic energy.
Individually they are both leaders in the young generation of roots musicians, de Groot being known for intricate clawhammer banjo work with Bruce Molsky, and Hargreaves bringing powerhouse fiddling to the stage with Laurie Lewis and David Rawlings in addition to teaching bluegrass fiddle at UNC-Chapel Hill. Their first self-titled album released in 2019 garnered attention from CBC Q, Paste Magazine and Rolling Stone Country, earning the duo the Independent Music Awards "Best Bluegrass Album" and a nomination from IBMA for "Best Liner Notes of the Year." The duo has been booked at festivals and venues such as Newport Folk Festival, Savannah Music Festival, Winnipeg Folk Festival, the Red Hat Amphitheater in Raleigh, NC, and Red Wing Roots Music Festival. Allison de Groot & Tatiana Hargreaves create a sound that is adventurous, masterful, and original, as they expand on the eccentricities of old songs, while never losing sight of what makes them endure."
@ Ballard Homestead
7p doors, 7:30p show
All ages, mostly seated
--------------------------------------------------------------------------
EVENT & VENUE INFO:
Please refrain from talking or texting during the show.
Please enter quietly if the show has already begun.
Please leave quietly, it's a very quiet neighborhood.
For ADA information at Ballard Homestead, please see www.ballardhomestead.org/rent or email arts(at)fremontabbey.org
Quiet Picnics Welcome. Light snacks & non-alcoholic beverages may be available for purchase at the venues, but no other food or bar service at these shows.

--------------------------------------------------------------------------
ABOUT ABBEY ARTS, SEATTLE:
NONPROFIT 501C3, NON-RELIGIOUS, EST. 2005
Presenting welcoming music, arts & cultural experiences for people of all ages & incomes.
Home Venue: Fremont Abbey, 4272 Fremont Ave North, Seattle, WA 98103 / 206-414-8325 Ballard Homestead: 6541 Jones Ave NW, Seattle | + UHeights Auditorium, St Mark's Cathedral, & more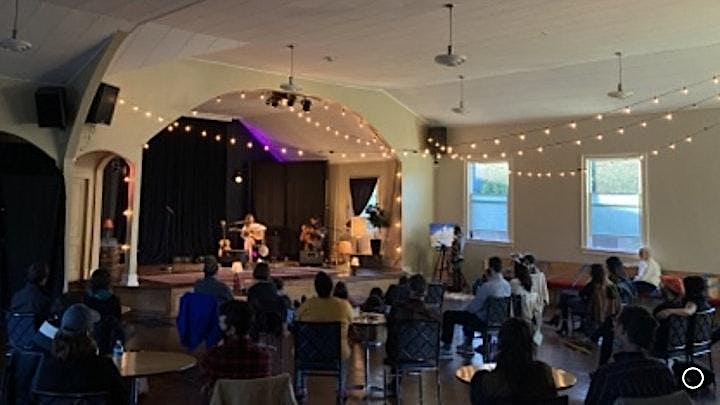 Date and time
Location
Ballard Homestead
6541 Jones Avenue Northwest
Seattle, WA 98117
Refund policy
Refunds up to 7 days before event