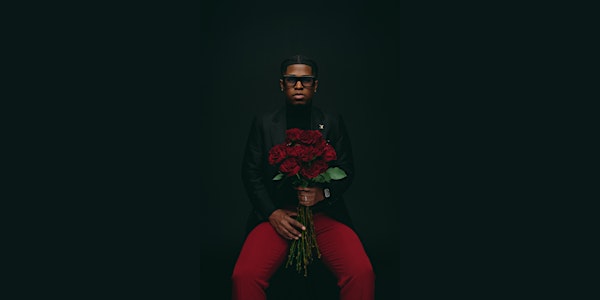 Jor'Dan Armstrong
R&B and Urban Music with an inspirational message
When and where
Location
The Evening Muse 3227 N. Davidson Street Charlotte, NC 28205
About this event
General Admission and VIP Meet & Greet Tickets!
Jor'Dan Armstrong is back with new music and a few exclusive live shows.
After 2 weeks at #1 on Billboard Airplay with his "My God", a #1 R&B project on Itunes, and Killing the stage with Gospel Legend Erica Campbell on BET for the Stellar Awards Jor'Dan Armstrong delivers a Deluxe to his EP Church Girls Love R&B with 5 new songs, and a special invitation to his exclusive live show.
Church Girls Love R&B "The Experience" Live will be a one-night-only intimate concert. At this event, fans will partake in not only the sonically, captivating sound of the records live, but Jor'Dan will also take fans on a nostalgic journey through time.
Baton Rouge, Louisiana native Jor'Dan Armstrong transcends the traditional approach to gospel music and hooks you in by offering a fresh take.
The intersectionality of urban, inspirational, mainstream, and gospel is Armstrong's sweet spot. Jor'Dan is one of the exceptional talents who has taken the potent influence of his church upbringing combined with his pop sensibilities to become one of the most original voices in gospel music today.
Since his debut album "Champion" in early 2009, Jor'Dan found the formula that makes him unique. With a high commercial appeal, Jor'Dan immediately became the one to watch. With an urban inspirational sound that is on par with today's commercial R&B., Much like most great singers in the genre. Steadfast in his call to gospel music, Jor'Dan always knew it would be gospel for him. "My dad is a pastor, and my grandfather is a pastor … I always thought about my family first, and I wouldn't want to sing about things other than the love of Jesus Christ or the message of Jesus."
"I want my generation (and those younger) to know that we're not the old-fashioned church generation," said Armstrong. "It's ok to love God out loud (publicly) and not be judgmental or critical. You can dress fashionably, date, and live life with the foundation of Jesus."
A "singer-singer," the multi-hyphenate is also a songwriter, producer, and actor. Armstrong was deeply involved with music from the beginning. He started working behind the scenes with several artists in his hometown and singing at churches around the city.
Building his discography with well-received albums "Stronger" (2012) and "52 Weeks of Summer" (2015), Jor'Dan went on to release a slew of BLSD EP releases in 2018 that catapulted his career. Also, he released "Church Girls Love R&B" (2022), which debuted at #1 on the R&B Itunes Charts. Amassing millions of views across social media, incredible streaming numbers, and substantial radio play, Armstrong solidified his position as an important and needed voice in Gospel music.
Jor'Dan's unique combination of high commercial appeal, solid beats, and meaningful lyrics makes him Special. 90's R&B, 2000's Hip Hop, and Gospel influenced his groundbreaking sound. "My sound is authentically me," Jor'Dan said. "It's how I live my life — surrounded by feel-good music that keeps the bedrock and foundation of Jesus' love."
After a short hiatus, Jor'Dan is ready for the release of his new single "My God" from his upcoming 2023 album. "My God" was inspired by the singer's love and appreciation of life. It was something as simple as witnessing the California sunsets and sunrises when one-day Jor'Dan woke up and thought, "My God is such a masterful artist. He created the universe, earth, and something as beautiful as this sunset. I want to show that the good life isn't just hyper-focused on material or sexual things," Armstrong said. "In a society where most people brag about materialistic things, I want to brag about God."
Jor'Dan's new music continues in the space he created with his previous hits. It's feel-good, uptempo, and has fun music while empowering people by reminding them where their blessings come from. "I want to create music for a Christian that isn't just for Sunday. It's music for Monday night, Tuesday, and even Saturday night to have a good time & feel empowered."