About this Event
Primarily Seated, General Admission
Every generation or so a young bluesman bursts onto the scene. Someone who sends a jolt through blues lovers. Someone who has mastered the craft for sure, but who also has the blues deep down in his heart and soul.
At the age of 22, bluesman JONTAVIOUS WILLIS may be the one.
"That's my Wonderboy, the Wunderkind," Taj Mahal said after inviting Jontavious to play on stage in 2015. "He's a great new voice of the twenty-first century in the acoustic blues. I just love the way he plays."
"When I heard him play I said to myself: this is how the blues, as I know it, is going to stay alive," said Paul Oscher.
"Only a few like him emerge every decade or so, when even the most hard core blues fans realize immediately that this is the real deal," writes Frank Matheis in Living Blues Magazine.
Hailing from Greenville, Ga., Jontavious grew up singing gospel music at the Mount Pilgrim Baptist Church with his grandfather. At the age of 14, he came across a YouTube video of Muddy Waters playing "Hoochie Coochie Man" and was hooked. That's when he set his course on the blues. All types — Delta, Piedmont, Texas, gospel. As a fingerpicker, flat-picker and slide player. On guitar, harmonica, banjo and cigar box.
And four years later he was playing on Taj Mahal's stage.
Currently Jontavious is finishing his studies at Columbus State University, majoring in sociology. But on most weekends you can find him playing a small house show, up on the main stage or posting music videos for his friends and fans around the world.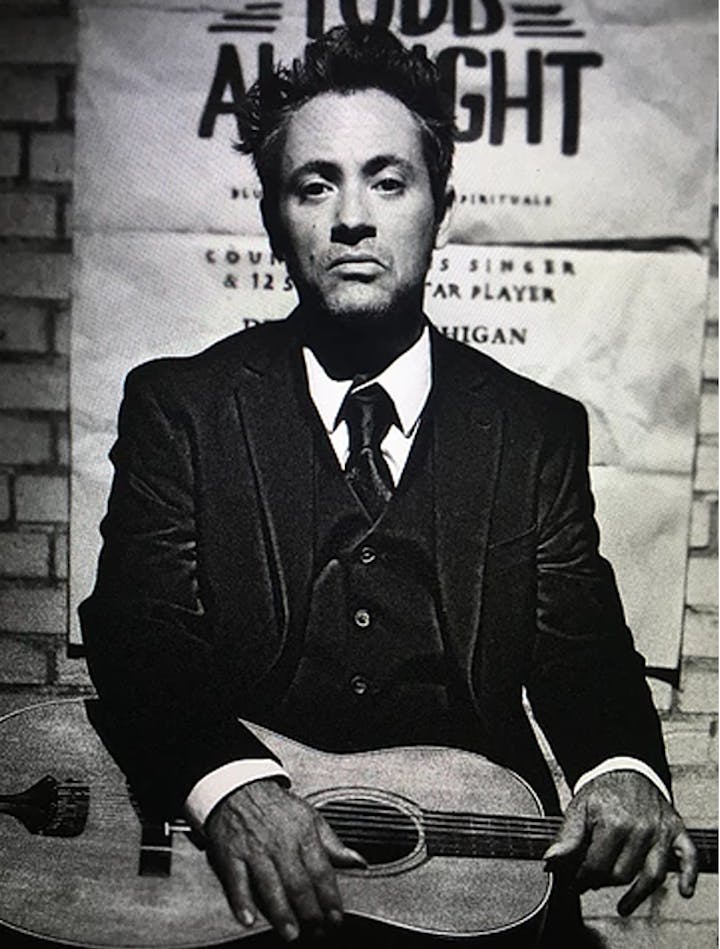 Todd Albright is a country blues, twelve string guitar player and vocalist based in Detroit, Michigan. Grounded in the pre-war era of the blues tradition (1880-1939), Todd is a mindful purveyor of blues history. His repertoire upholds musical pillars such as Blind Willie McTell, George Carter, Blind Lemon Jefferson and Leadbelly. His life's work continues the distinguished tradition of the very roots of American music as told by the African American musicians who created it.
Todd's vigorous, gritty and soulful performances are accompanied by stories of the masters and a deep intuitive sense of respect for craft, providing audiences with a meaningful experience while creating a transcendent moment. One of the top blues guitarists in the world, Todd is the only contemporary twelve string player in his genre.
Todd began playing the blues while still a teenager, some twenty-five years ago. Initially, he was drawn to the sound of the finger-picked style and has since immersed himself in the foundational music and narratives of American culture. Over the years, Todd has shared the stage with artists such as Roy Book Binder, Charlie Parr, Paul Geremia, and Dakota Dave Hull.
Todd's first full-length LP, Fourth Floor Visitor, was released by Jett Plastic Recordings out of Detroit, Michigan (2017). His latest album, Detroit Twelve String: Blues & Rags, is out now on Third Man Records (2017).
Performers
Date and Time
Location
Refund Policy