It is our humble request that you join us for our Business After Hours Networking Social Event to be held on Wednesday, June 23, 2021. The e
About this event
It is our humble request that you join us for our Business After Hours Networking Social Event to be held on Wednesday, June 23, 2021. The event will be held on the Patio of the Road to Tara Museum, located at 104 North Main Street (Downtown Jonesboro).
The event is designed to provide a relaxed, informal get-together of Jonesboro businesses after regular business hours and to mingle, meet new professionals, speak with City Staff and Elected Officials & hear more about all of the exciting things happening in "Our" community.
In addition to the networking event, we will also release our first Public Art Project entitled, "The Piano Experience!" This outdoor exhibit will be on display in Downtown Jonesboro all summer. Artists were encouraged to take pianos and turn them into pieces of art to combine the love of music and art!
As space is limited, we ask that you kindly rsvp if you plan to attend.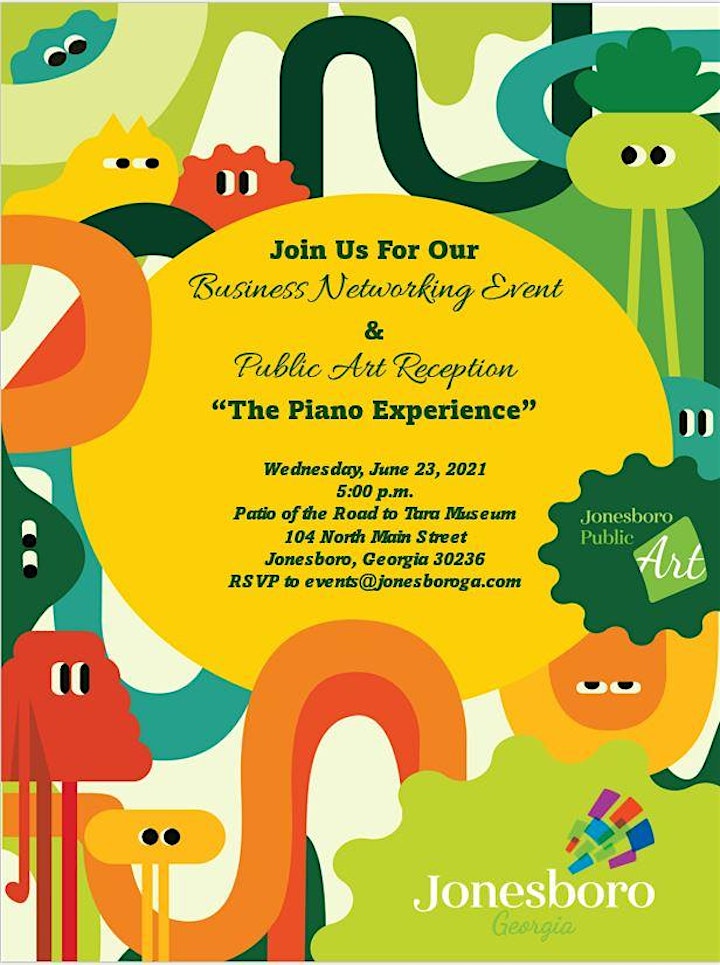 Organizer of Jonesboro Business After Hours & Public Art Reception