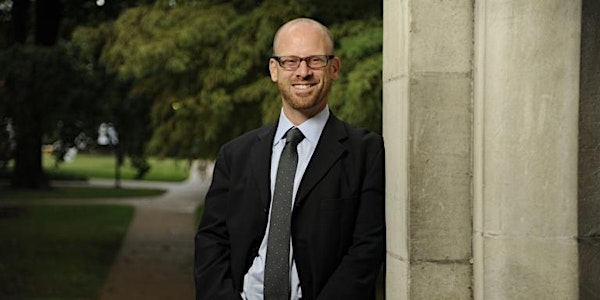 Jonathan Metzl: Dying of Whiteness
When and where
Location
Eakins Lounge, Jefferson Alumni Hall 1020 Locust Street Philadelphia, PA
Description
The Jefferson Humanities Forum and Confronting Racism, Bias & Social Injustice Lecture Series are pleased to present Jonathan M. Metzl.
Physician and sociologist Jonathan M. Metzl joins the Jefferson Humanities Forum in conjunction with the release of his latest book, Dying of Whiteness: How the Politics of Racial Resentment is Killing America's Heartland (Basic Books, 2019). In Dying of Whiteness, Metzl travels across America's heartland seeking to better understand the politics of racial resentment and its impact on public health. Through his extensive interviews and systematic analysis of health data, he uncovers how racial anxieties led to the repeal of gun control laws in Missouri, stymied the Affordable Care Act in Tennessee, and fueled massive cuts to schools and social services in Kansas – and how these policies made life sicker, harder, and shorter in the very populations they purported to aid.
Jonathan Metzl is the Frederick B. Rentschler II Professor of Sociology and Psychiatry, and the Director of the Center for Medicine, Health, and Society, at Vanderbilt University. He received his MD from the University of Missouri and a PhD in American Culture from the University of Michigan. A 2008 Guggenheim fellow, Metzl's books include The Protest Psychosis, Prozac on the Couch and Against Health.
Following the talk, Metzl will join students, faculty and staff in a Roxboro House Roundtable discussion. Presented by the Arlen Specter Center for Public Service, Roxboro Roundtables foster interdisciplinary conversation and learning. Pre-registration is required HERE for the Roxboro Roundtable.
This event is co-presented by the SKMC Office of Diversity and Inclusion Initiatives and Slought/Health Ecologies Lab at Penn.
PBS, March 29, 2019 (video): Jonathan Metzl on "Dying of Whiteness"
Vox, March 19, 2019: How the politics of racial resentment is killing white people
NBC News, March 26, 2019: Dying of whiteness with Jonathan Metzl: podcast & transcript
---
Each academic year, the Jefferson Humanities Forum explores a thought-provoking theme from a wide range of perspectives, inviting reflection and action around how we improve lives. During 2018-2019, the Jefferson Humanities Forum investigates the theme Fusion.
This event and all Jefferson Humanities Forum events are open to the public. Lunch or other refreshments provided; first-come, first-served.