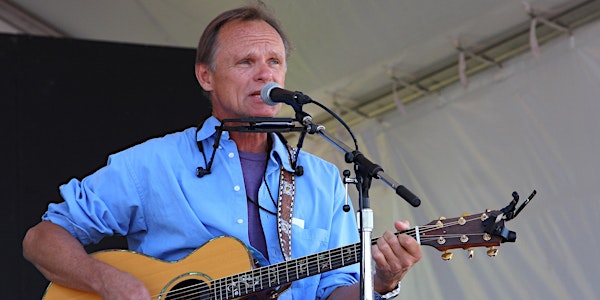 Jonathan Edwards at Green Wood Coffee House
When and where
Location
Green Wood Coffee House 1001 Green Road Ann Arbor, MI 48105
Refund Policy
Refunds up to 1 day before event
Description
Warm as summer sunshine, real as the truth, intimate as a long overdue visit between old friends … such is a Jonathan Edwards concert. Four decades into a stellar career of uncompromising musical integrity, the man simply delivers, night after night – songs of passion, songs of isight, songs of humor, all rendered in that pure and powerful tenor which, like fine wine, has only grown sweeter with age.
This is one veteran performer who is neither grizzled nor nostalgic.
Jonathan's highly respected repertoire includes such classics as, "Sometimes," "One Day Closer," "Don't Cry Blue," "Emma," "Everybody Knows Her," "Athens County," and everyone's favorite ode to putting a good buzz on, "Shanty." And then, of course, there's the anthemic "Sunshine (Go Away Today)," that fierce proclamation of protest and independence that resonated with thousands and thousands of frustrated and angry young men and women when it was first released in 1971. Almost 40 years later, at show after show, the song continues to be embraced by faithful followers and new fans alike.
Since 1971, Jonathan has released 15 albums, including "Blue Ridge," his standard-setting collaboration with bluegrass favorites the Seldom Scene, and "Little Hands," his collection of children's songs, which was honored with a National Library Association award. His brand new album is, "Tomorrow's Child."