About this Event
COVID-19 may have upended our lives, but Fiction Addiction is still your guide to finding books worth your time to read them.
We are thrilled to bring you a FREE virtual kids' event with Jonathan Auxier, Kirsten Miller, and Beth Ferry on Saturday, October 24th at 11am Eastern to celebrate their latest early chapter books. This event is best suited for ages 6-9. Admission to the event is FREE, but donations are greatly appreciated! Books can be purchased here.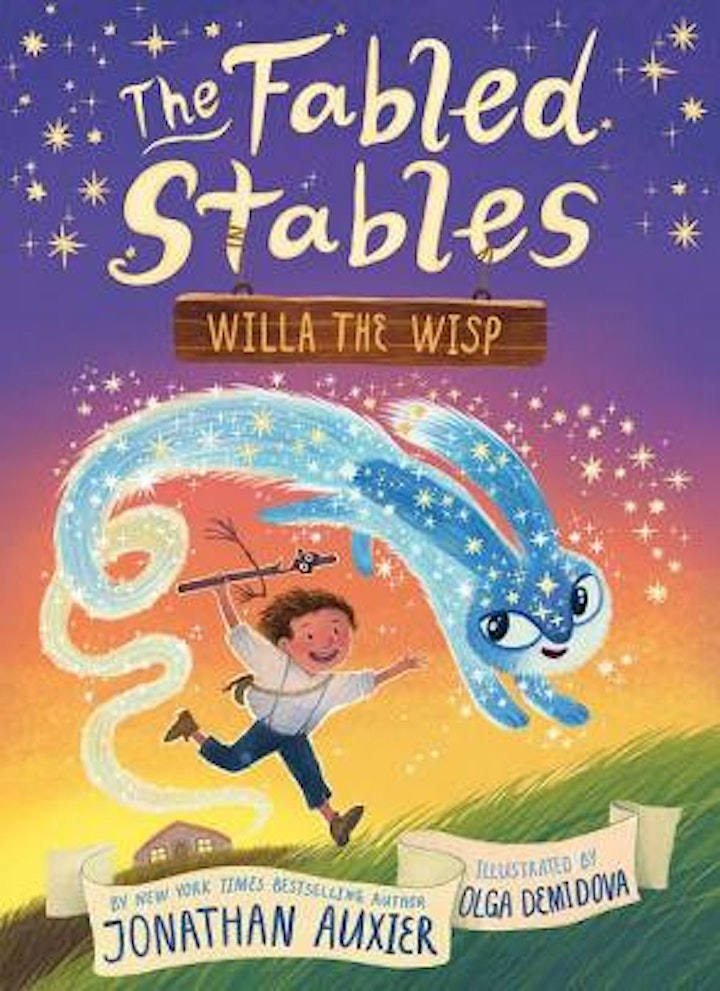 A new, fully illustrated chapter book series from New York Times–bestselling author Jonathan Auxier!
Welcome to the Fabled Stables, a magical building filled with one-of-a-kind creatures. Creatures including the Gargantula, the Yawning Abyss, the Hippopotamouse . . . and Auggie. Auggie is the only human boy at the Stables, and he takes care of all the other animals. The Fabled Stables have a mind of their own, and every so often, the building SHAKES and SHUDDERS, TWITCHES and SPUTTERS—it's making room for a new arrival! It's Auggie's job to venture out and rescue a new creature from mortal danger. But will he be able to complete his mission before it's too late? With some help from Fen (a literal stick-in-the-mud) and his animal companions, Auggie saves the day and makes a new friend in the process.
About the author:
JONATHAN AUXIER is a NYT Bestselling author of strange stories for strange children. His first novel, Peter Nimble and his Fantastic Eyes, was an ABA New Voices pick and a BookPage Magazine "Best Book" of 2011. His bestselling Night Gardener is a Junior Library Guild selection, an ABA IndieNext pick, an Amazon Editor's Pick of the Month, and winner of the TD Book Prize and ILA Book Award. His latest novel, Sweep, received six starred reviews as well as the Governor General's Award, Charlotte Huck Award, and Sydney Taylor Award. He lives in Pittsburgh with his family and their adorable pet umbrella.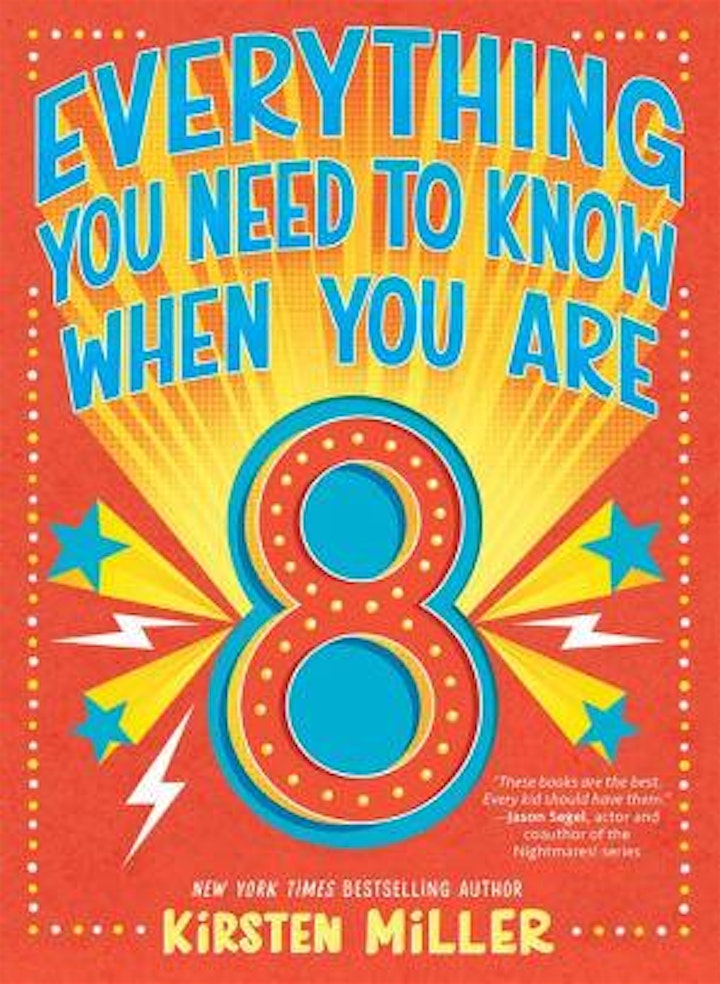 Dominate age eight with a trove of earth-shattering secrets, jokes, and tips they won't teach you in school!
What's the best gift for a kid who's turned eight? Everything they need to know! Eight is a banner year in every kid's life. It's when they're finally granted "big kid" status. That means more freedom and responsibility. It also means there's a ton of stuff to learn, and some of it's pretty important. Inside this hilarious handbook is the information kids need to make eight one of the best years of their lives—from the fun (How to Win Halloween), to the serious (How to Get Germs Before They Get You) and the downright disgusting (How to Make Boogers You Can Eat).
About the author:
Kirsten Miller is a renowned author of middle-grade and YA fiction. She lives in Brooklyn with her family. Find out more at kirstenmillerbooks.com.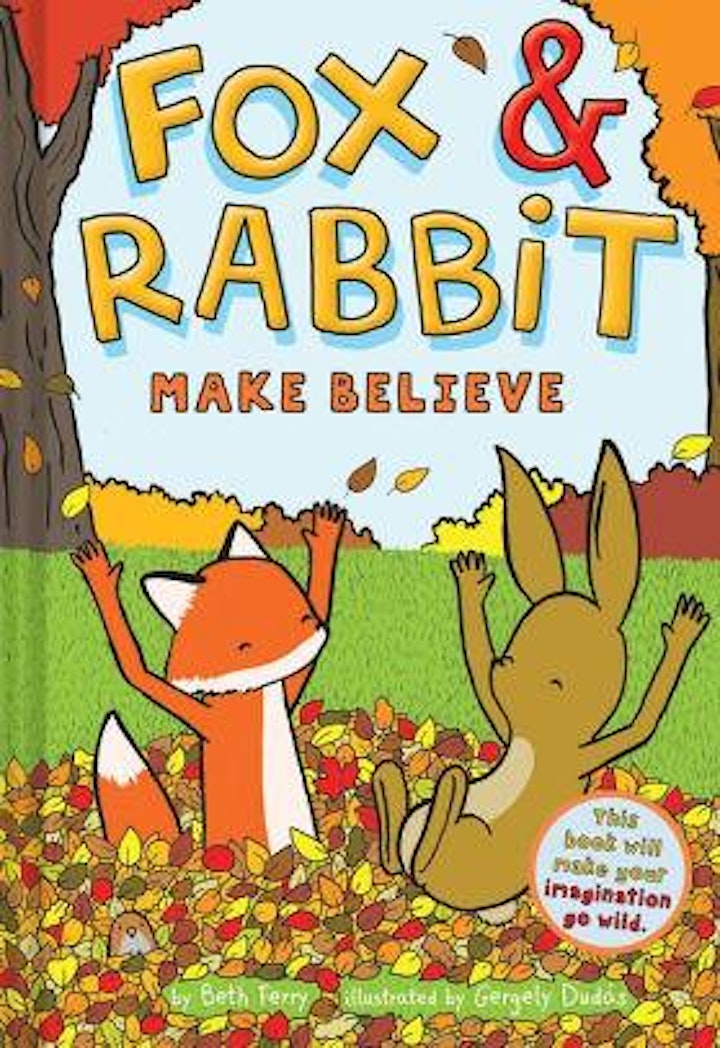 Book #2 in the Fox & Rabbit series celebrates the magic of making believe and making new friends!
Fox and Rabbit are the very best of friends. They do everything together. Good things like getting ice cream and not-so-good things like getting bad haircuts. But when they meet a new friend, Owl, Fox isn't so sure if there's enough friendship to go around. Soon, Fox learns that it's easy to be friends with Rabbit and Owl. They have lots of fun exploring the depths of Owl's big imagination. Together, Fox and Rabbit and Owl sail the high seas, get swallowed by a whale, defeat evil woodchucks, and more—all from the comfort of the playground. Featuring the same funny text and fresh art as Book #1, the second book in the Fox & Rabbit series will delight old fans and seamlessly welcome new ones!
About the author:
Beth Ferry is the author of many books for young readers, including Caveboy Crush, The Scarecrow, and the New York Times–bestselling Stick and Stone. She lives in New Jersey with her family. Gergely Dudás is a self-taught illustrator best known for his seek-and-find–style web comics. You can find his work on Instagram at @thedudolf. He lives in Budapest.
Access to the Event
The talk will be hosted at https://zoom.us/. Event links can be accessed on Eventbrite. There is no replay available, so make sure you are on-time to the event!