About this Event
Friday night at River Road Ice House, Damon Curtis Band kicks off the night at 8:00, followed by our headliner, Jon Stork!
About Jon Stork
Growing up outside of Houston, TX, Jon quickly took to the basics of music by being surrounded by a musical family. The family was always the toughest critic, but after teaching himself how to play guitar, Jon began to write his own music and perform in his small-town church. The time spent serving the Lord though song sparked a connection of Jon relaying a message through lyrics and voice. He earned a deep respect for music, musicians, and writers and eventually became driven by his interest in the Texas Red Dirt style music. Jon's soulful vocals leaned more towards deep southern gospel than most in the scene, but shortly after getting his foot in the door of a few venues, he has continually stayed busy through a reputation for quality performances. His shows have continued to display a talent that can only be described as raw emotion permeating through every song he sings and have created a demand for an original recording of his own. Jon teamed up with Houston producer, Stormy Cooper, and completed a size song album which was released in May of 2017. Jon now calls Houston home and a good place to work on his music full time after deciding the land of corporate opportunity was not for his kind. He is currently booking and planning promotions of his sophomore album.
I have been extraordinarily blessed with the experiences and people I've met, allowing me to write my experiences and thoughts. If I have connected with someone on even on line, in any one of these songs, I would have done something right. I hope you enjoy, and I hope you know how much I thank you. I give you, my debut - "In Your Radio". - Jon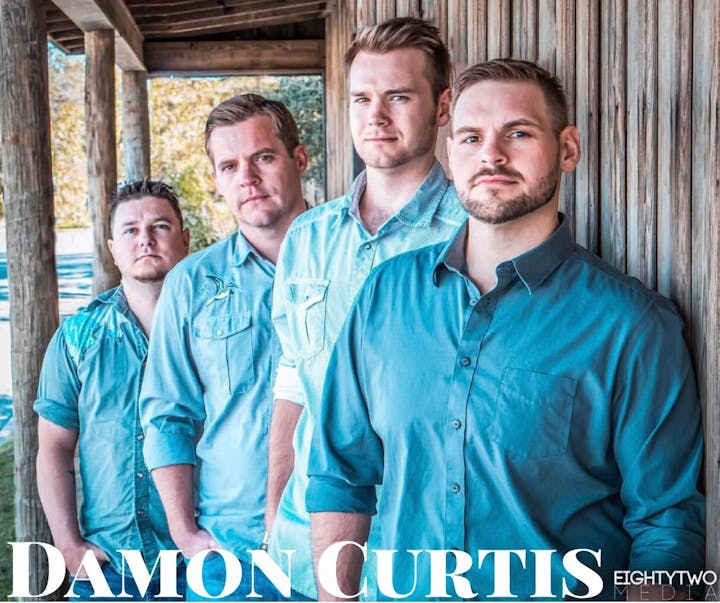 About Damon Curtis
Damon Curtis spent his childhood singing along with the radio listening to his father's favorites, Keith Whitley and George Strait. It was these influences and a love for the craft that led this singer songwriter from Moulton, Texas to pursue his music career. Singing along note for note with the greats, Damon honed his abilities to become the artist he is today.
At age 25, Damon started a band with a few local musicians. Driven by his Faith, the support of his family and the confidence of his friends, Damon began playing in local bars and venues in his local area. As his fan base grew, he and the band have been blessed to become what they are today.
In late 2017, Damon Curtis wrapped up their debut EP, "Changing Lanes," and in 2018 the band released their first single "Here's to Goodbye" to Texas radio.
After a great response to the EP and massive support from his fans, Damon is currently playing in multiple states and sharing the stage with some of the biggest artists in the industry today.
His dedication to his Faith, to his Family, and to his Fans, ensure that the sky is the limit for this small-town boy blessed with a huge voice.