Description
The Long Now Foundation welcomes authors
Jon Mooallem (Wild Ones) and Laurel Braitman (Animal Madness)
to talk about their work and matters related to animals (including humans)
at The Interval at Long Now in our new salon series

Doors will open at 6:30pm and the talk begins at 7:30pm. You are invited to stay afterwards for drinks and conversation amongst speakers and guests.
Jon Mooallem and Laurel Braitman have each written smart, well-researched books about animals that are full of unforgettable stories and insights about human beings. Jon and Laurel will discuss each other's work and their common approaches of looking to history and science as well as their own experience to understand animals and our relation to them.
Mooallem's Wild Ones is subtitled "A Sometimes Dismaying, Weirdly Reassuring Story About Looking at People Looking at Animals in America" and includes insightful reporting on 21st century animal conservation which he tempers with 20th century historical perspective to show that our attitudes toward species have changed over time. And that animals, both real and in media, are entwined in our lives from very early on.
Braitman's "Animal Madness: How Anxious Dogs, Compulsive Parrots, and Elephants in Recovery Help Us Understand Ourselves" begins with her personal experience owning a very troubled Bernese Mountain Dog and goes on to cover two centuries of science and societal attitudes toward both animal and human mental health. Including Ivan Pavlov's contribution to treating PTSD and Charles Darwin's garden path experiments with stressing out his terrier.
We hope you can join us for a fun and informative talk with these two wonderful local authors.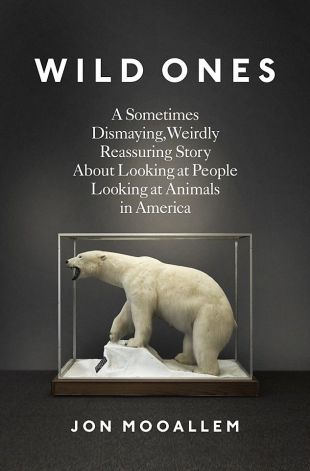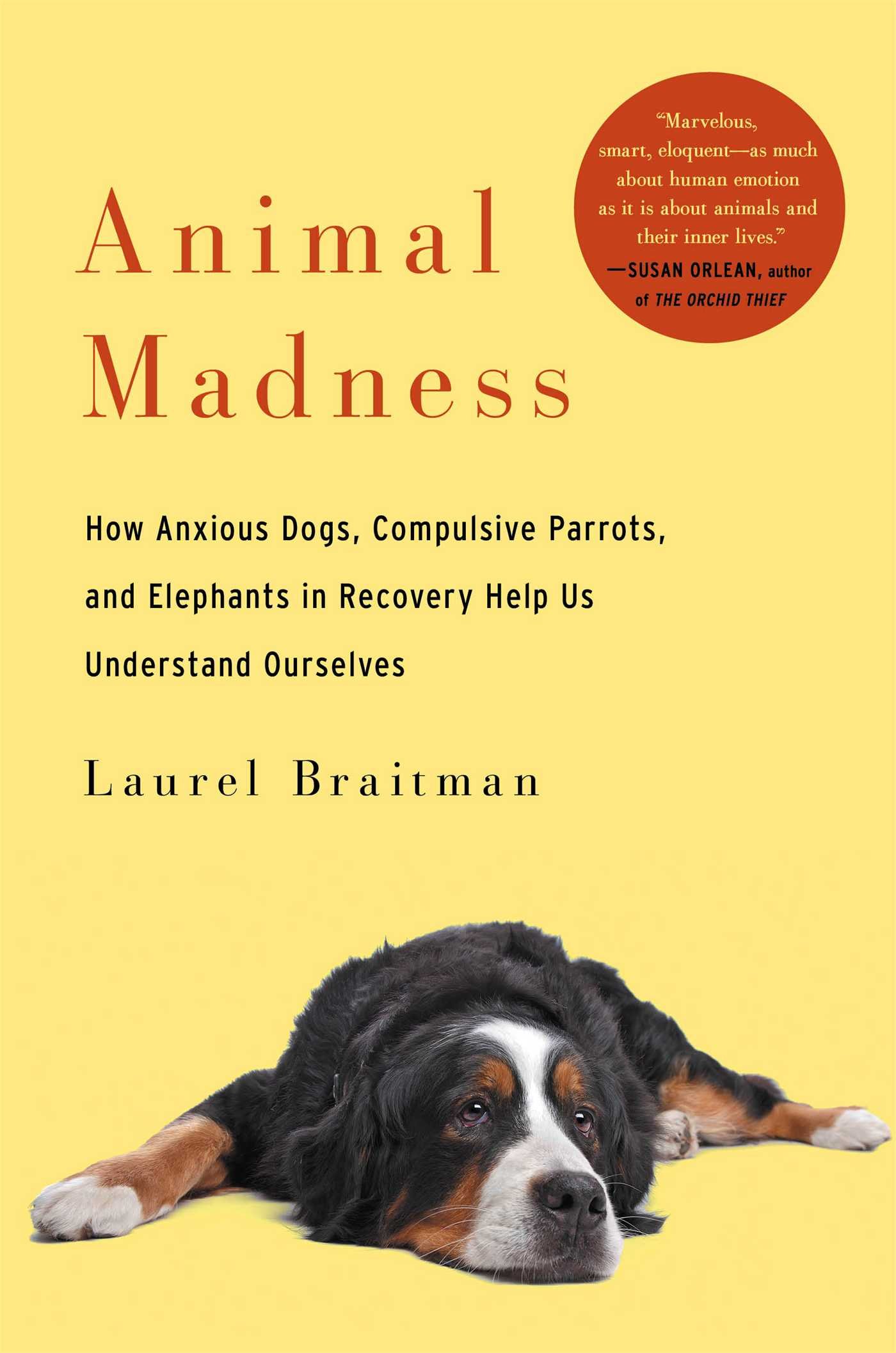 More about Jon Mooallem's Wild Ones:
Using the case studies of the polar bear, the little-known Lange's metalmark butterfly, and the whooping crane, he casts a completely fresh eye on the extinctions going on around us, using them to explore our schizophrenic attitudes toward animals as well as our own place in nature. The book is as funny as it is sad, beautifully observed and written, and wiser about the human condition than anything I've read in a long time.
— Michael Pollan, author of Cooked and The Omnivore's Dilemma
Ambitious and fascinating... [Mooallem] blends reportage from the front lines of wildlife conservation with a lively cultural history of animals in America.
— New York Times Book Review, one of 2013's 100 Best Books

More about Laurel Braitman's Animal Madness:
This is a marvelous, smart, eloquent book—as much about human emotion as it is about animals and their inner lives.
— Susan Orlean, author of Rin Tin Tin and The Orchid Thief
[Braitman] examines evidence from veterinary science, psychology and pharmacology research, first-hand accounts by neuroscientists, zoologists, animal trainers, and other experts, the work of legendary scientists and philosophers like Charles Darwin and Rene Descartes, and her own experience with dozens of animals spanning a multitude of species and mental health issues...
— Maria Popova, BrainPickings.org
Jon Mooallem has been a Contributing Writer to the New York Times Magazine since 02006 and a writer at large for Pop-Up Magazine, as well as a contributor to This American Life, Harper's, Wired, The New Yorker, Radiolab amongst others.
Laurel Braitman recently completed her PhD in history and anthropology of science at MIT and has written for Pop Up Magazine, The New Inquiry, Orion and other publications. When she isn't writing, she organizes concerts for gorillas, sea lions and buffalo. She is a TED Fellow and an affiliate artist at the Headlands Center for the Arts.
Interval donors hear about our events first: there's still time to become a charter donor.