Jon Latham with special guest Nick Nace at Eddie's Attic in Decatur, GA!
About this event
Jon Latham
"What the hell Who is this guy??!! I find myself saying that a lot these days, but Jon Latham is! on the top of my list. Truth, beauty, time, love. The real deal. Close your eyes, open your heart,! feel the southern breezes."!
- Kevn Kinney! Drivin n Cryin!
From the earliest of ages , Jon Latham has been obsessed with music. While living in the small! town of Greenwood, South Carolina, his first stage was the fireplace hearth at his grandma's! house. Introduced from the kitchen, he'd take the "stage", singing along to his favorite records! while strumming along on his toy guitar. The years have passed, the child has grown, but the! drive and love of performing is still rooted in the same innocence.
Jon grew up for most of his life in Kennesaw, Georgia, a small suburb on the northern sprawl of! Atlanta. He picked up drums at the age of 6, and through his early teens, he became involved! with music in the local church. A side-effect of his time in the Pentecostal sanctuaries was a! honing of skills on other instruments. If the bass player fell ill, Jon would relinquish the drum! duties to another player so that he could cover the bass parts. By the age of 16, he had taught! himself guitar, and just after high school, he formed a duo with his brother performing in bars,! coffee shops, and restaurants in the Atlanta area.
As the years went on, Jon's pursuits in music were well-tempered with his work ethic, ever the! skeptic that it would lead any further than the local open mics. That all changed when he met a! fellow Kennesaw singer-songwriter named Peyton Parker. Both Jon and Peyton found chemistry! in their harmonies, and Jon became her sideman, filling out guitar parts. Peyton and Jon! eventually found that same spark of inspiration when it came to writing, and together, they! began crafting original tunes as a team. In 2013, Peyton took the big leap to Nashville,! Tennessee, and once settled there, her family generously offered a spare room for Jon if he! could move.
Jon moved to Nashville on Memorial Day 2013. Upon arriving he fell ill, only to find himself in a! three-day coma in the ICU, fighting blood clots in his lungs. Brushing so close to his mortality in! a foreign city had an effect on Jon after his recovery. He channeled this groundswell of emotions! into his first batch of solo songs, which he began playing at Nashville open mics and writers! rounds. His honest delivery and wholehearted appreciation for the audience won him respect! and admiration within the local music community, particularly in East Nashville. With the help of! local engineer and co-producer Josh Morris, he released his first record, Real Bad News in the! fall of 2015. Playing most of the instrumentation himself, Jon's debut album was met with! glowing reviews and even landed in the Bitter Southerner's Top 25 Southern Albums of 2015 and top 10 new artists to know in Rolling Stone, for 2017.
As time progressed he found himself sharing the stage with friends and colleagues such as! Aaron Lee Tasjan, Glossary, Todd Snider, Elizabeth Cook on the Grand Ole Opry, Brian Wright, Great Peacock, John Doe, Dan Baird and Kevn Kinney/Drivin' n Cryin'.!
Jon released his latest album, Lifers, on Cafe Rooster Records. !
"Jon Latham writes the kind of song that makes me want to write songs better. He is fiercely! honest and a true rock n roll poet. His new album, Lifers, speaks volumes. The songs and the! musicianship areas golden as the heart in the man's chest."- Aaron LeeTasjan
Nick Nace
Nick Nace's path from Canada to New York City to Nashville has been one filled with music, but the acclaimed folk singer-songwriter admits his muse led him in a different direction throughout his younger days than it does presently. Even though he was raised on a steady diet of Queen, The Band, the Beatles and even Beck, it was the bite of the acting bug that led him to relocate from the Great White North to the Great White Way.
"I always loved music, but I was a drama kid," he admits. Fresh out of high school in the late '90s Nace moved to New York City to pursue acting, and it was then his musical urges began taking a greater hold of his spirit than ever before. He bought a cheap, blue guitar and found himself playing in student housing halls more frequently as the months passed. He was attending acting school, but that cheap guitar was guiding him towards the tunes.
"I loved acting school," he remembers. "But I could feel this pull to the guitar and songs that I had never felt for drama. Then I heard Bob Dylan's first record and my mind was blown. The rawness and energy floored me. I was hooked. then my friend played me some Velvet Underground and I couldn't stop listening. It had soul, it had honesty. After that, I pretty much stopped acting."
"Why would I be a conduit for someone else's words when I could write my own," Nace asked himself during that college-aged musical enlightening.
Soon after forming his first folk duo, A Brief View of the Hudson, with a friend from acting school, Nace found himself with prime weekly gigs, and eventually recording an EP and an LP with the duo. And for a while, that was enough. But the urge to grow as a songwriter and to tell new stories in new ways led him to discover that the Big Apple wasn't where he needed to be in order to move ahead.
Nace has come a very long way since moving into an East Nashville basement apartment, sight unseen, in December of 2015. He discovered a community of talented, likeminded writers and musicians and began working with them. He's toured Ireland, Canada and throughout the United States, including prized slots at the Philadelphia Folk Festival, Dripping Springs Songwriter Festival, Mississippi Songwriters Festival, The Tuscaloosa Songwriters Festival and even won the Gulf Coast Songwriter Shootout.
Wrestling With the Mystery, Nace's debut full-length effort, is as open-hearted and sincere as it is addictively catchy and melodic, recalling the fine country-folk efforts of Hayes Carll, Justin Townes Earle, Slaid Cleaves and James McMurtry. Recorded with producer Jon Latham, who also provided guitar and vocals to the record, at Nashville's Cafe Rooster, the album features stories that are intimately, even painfully, personal, touching and tragic.
The stunning "Fly in a Bottle," looks into the sort of regrets we all have, though few of us ever admit to. It's a great example of how Nace can turn something dark into something shining.
"At the time I wrote this my ex-wife was in a fairly bad and abusive relationship and it was very painful to watch her go through something like that. It was very hard to understand. It made me think if perhaps I'd been a better partner she wouldn't have ever put herself in that horrible situation in the first place."
Inspired by a chance encounter one day after attending Easter church services in Mississippi, "Clarksdale Katie," is the sort of out-of-nowhere tale that grabs the listener with a force that doesn't let go until the track changes. Artists like Nace have a gift for taking each day's interactions and chronicling them in ways most of us can't fathom.
"I ended up meeting and sitting beside a nice young woman named Katie. After the service we were hanging out at a local watering hole and she was very worried about not hearing from this friend of hers. So, we drove over to the friends and knocked on the door but no one answered. Later in the day Katie disappears for some time. It turns out she had a bad feeling and went back to her friends place only to find her in bed half unconscious having swallowed a bottle of pills. Somehow, she gets inside, calls an ambulance and saves her friend's life."
When he sings, "I've given up on love, burned your wedding gown, given up on concrete, and riding underground" in album-opening "One More Song" he's looking into the dissolution of not only a romantic, real-life relationship, but at his break-up with New York City, the place he thought he would live out his days living a different sort of dream.
To close out the record, Nace offers perhaps his most personal story. In a confessional, storyteller's way that Guy Clark would be proud to hear, Nace sings about "Grandpa's Old Guitar."
"It's the true story of my Grandpa's old Gibson guitar he bought for $50 after getting back from WWII," he says. "He loved to play guitar and sing old folk and country songs. He would play it at family picnics and gatherings, and towards the end of his life he offered to pass the guitar down to me. But the day I went by his place to get it he wasn't home. Two weeks later he went into the hospital and never came out. My grandmother eventually gave it to me but I never got a chance to have that moment with my grandpa and I'll always regret not making it back over there before he passed away."
From Ontario to the Big Apple to Music City, Nick Nace has moved in order to experience, to grow. But through it all he's continued to craft stunning song after stunning song based upon the people, conversations, trials and triumphs of the path that only he has traveled, and only he can share.
– Kelly Dearmore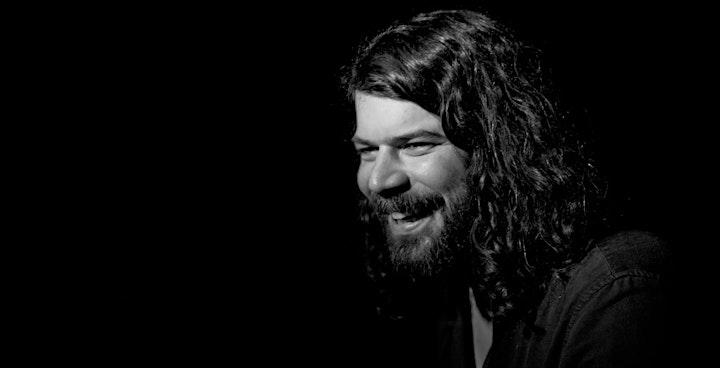 Performers
Date and time
Location
Refund policy