About this Event
Even though he had a band in 8th grade with a few hometown buddies, it was nothing more than just a fun hobby for Langston at the time. The band which included long time friend, Josh Manuel, who co-produced Langston's first two EP's back in 2013 at Century Studios in Atlanta. Manuel is currently the drummer for the band "Issues." Instead, Langston set his sights on playing football in high school and earned a Division I scholarship to play at Gardner-Webb University in North Carolina in 2009. It was his junior year of college when he picked the guitar up again. "I suffered multiple concussions, and so the coaches, doctors and myself decided the best for my health was to hang up the pads," Langston says. "It was hard but I knew it was the right thing to do. I didn't know what God had planned for my life at the time." Langston began to learn how to play the guitar again and began to write his own songs and posting them on YouTube. "It is crazy how God closes one door and opens another. I had no idea what was ahead of me with the whole music world."
Since then Langston has shown a passion and love for country music, and his unique voice and songwriting have sparked a wildfire fan base across the country. Selling out shows across the southeast, including the huge accomplishment at the Georgia Theatre on Nov. 7, 2015, dreams are starting to come true for Langston. "To be given the opportunity to not only play on that stage, but to headline the theatre, where I've seen many acts perform such as: Luke Bryan, Brantley Gilbert, and Corey Smith, who are guys I look up to, it was an honor and a night I will never forget."
Langston, now a Music City resident in Nashville, TN, has created his own style and sound from a variety of influences. Growing up listening to everything from Alan Jackson to the Eagles, Langston has crafted a fresh, new country music sound that is ready for take off. Langston, now 24 years old, has a publishing deal with Sony ATV, and is managed by KP Entertainment.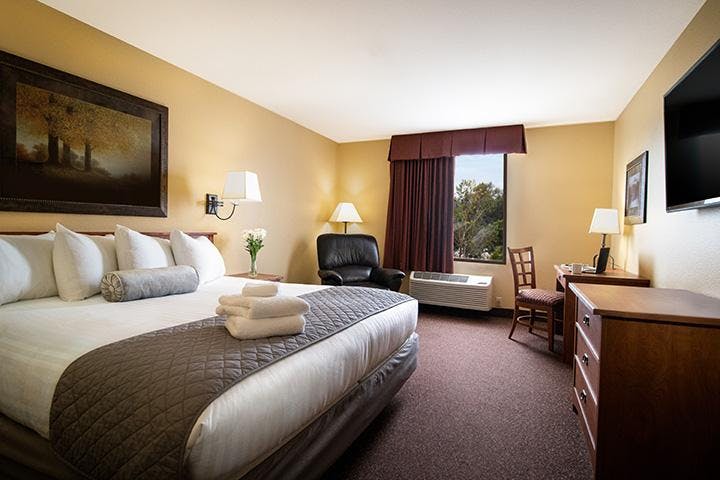 Take the elevator home--stay at The Portlander Inn
Why worry about how you're getting home when you can stay at our on-site hotel? The Portlander Inn welcomes you to Portland with the cozy feel of a true Northwest lodge. All 100 guest rooms offer refrigerators, microwave ovens, coffee pots, free wireless internet, direct-dial phones with voicemail and televisions with complimentary HBO and Showtime premium channels. Learn more and book your room here.
Policies:
All tickets are nonrefundable and nontransferable with the exception of event cancellation. Support acts are subject to change.
No re-entry permitted.
21+ event.
Questions? Check out the FAQs on the Ponderosa website for answers to the most common questions.
Performers
Date and Time
Location