JOLT Challenge Auckland - 9wk Master Class in Mindfulness and Personal Deve...
Actions and Detail Panel
JOLT Challenge Auckland - 9wk Master Class in Mindfulness and Personal Deve...
Wed, Feb 22, 2017, 7:00 PM – Wed, May 3, 2017, 9:00 PM NZDT
Description
Now, let's talk about you. Are you ready for some deeper work on yourself? Dive into JOLT Challenge!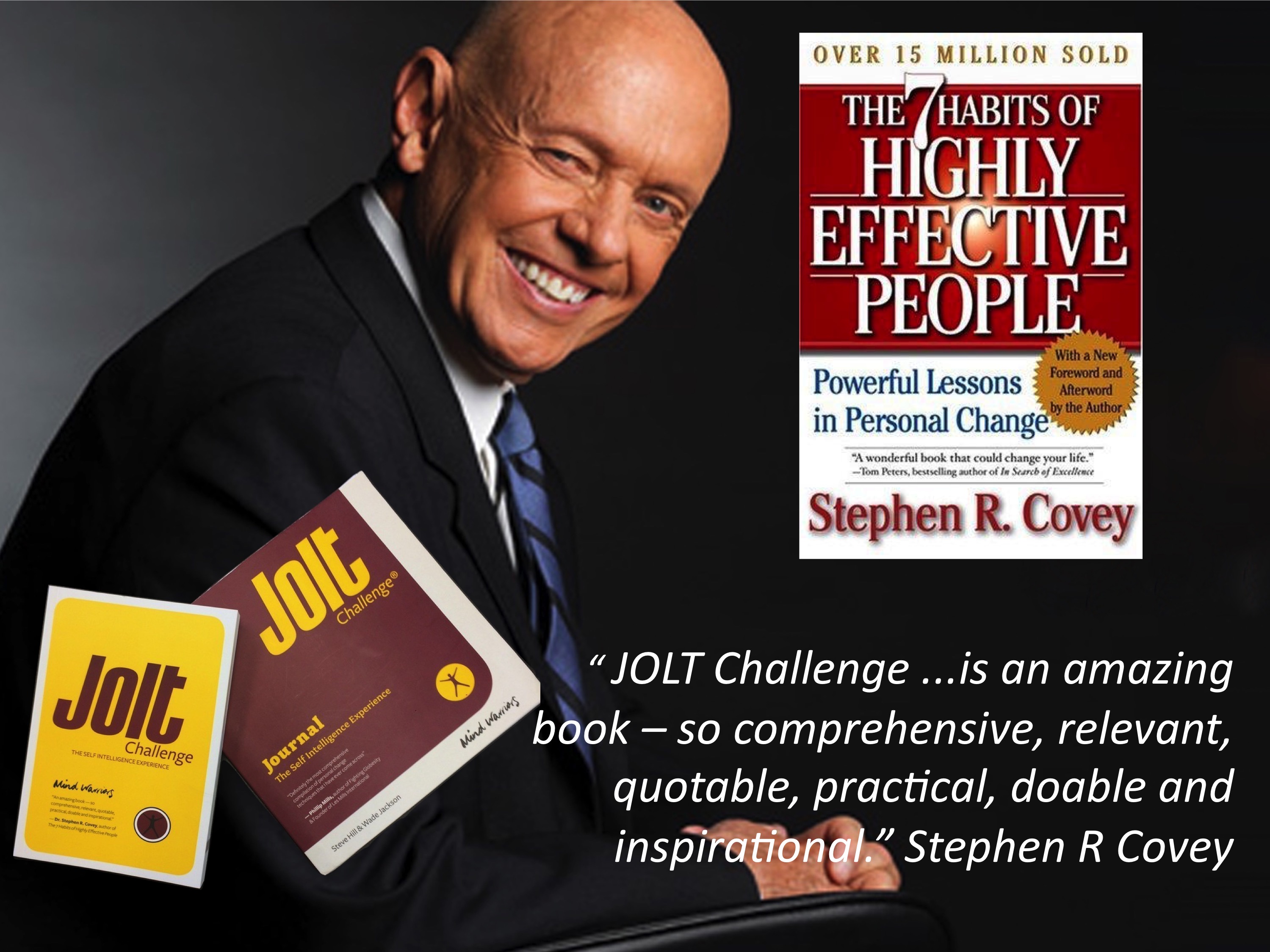 JOLT Challenge is our 9week Self Intelligence experience. On the Challenge you will do your own reading from our JOLT Challenge book, you'll reflect and imagine in your JOLT Journal and you'll meet weekly with up to 19 others for a 2 hour JOLT Workout that is fun, safe and guided by an expert JOLT facilitator. JOLT Challenge is the jewel in the crown of the JOLT system.
Thousands of people have experienced JOLT Challenge. Watch how the programme transformed Gayle's life and gave her the chance to be truly well and happy.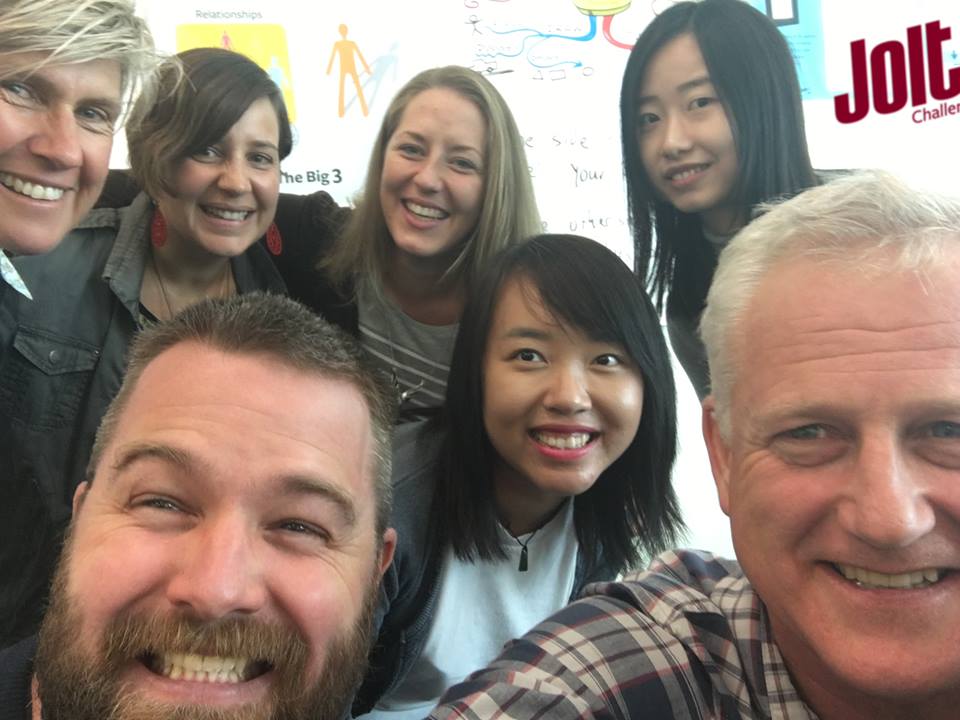 JOLT grads take a selfie after completing their Challenge in April, 2016.
The program has been endorsed by world leaders in thinking, Dr. Stephen R. Covey and Edward de Bono, and sports and business leaders, Dame Susan Devoy, Victoria Crone and Phillip Mills, CEO of Les Mills International, among others.
Is JOLT Challenge for you? Mentally check
if any of the following apply:
o I'm pursuing personal excellence.
o I'm bored.
o I don't like the way I react.
o I want to be healthy.
o I'm smoking (not in a good way).
o Making decisions stresses me out.
o I'm unwell.
o I don't like myself.
o My greatest relationship in life is with my phone.
o Stress is getting to me.
o I'm tired most of the time.
o I want purpose in my life.
o I want more fun in my life.
o I could win an Academy Award for procrastination.
If you answered YES to any of these questions, JOLT Challenge is for YOU
How would it be to arrive at Christmas and, instead of wondering where those 4 crazy months went, you've got energy to burn, you're composed and you're brimming with positivity?
That's what JOLT Challenge

has done for thousands of people and it's what it can do for you.
Here's some stories from a lovely bunch of blokes whose happiness at work and home pole-vaulted into a new league thanks to JOLT.
What will happen on the 9 week JOLT Challenge?
During JOLT Challenge what you know and understand about yourself will be safely challenged and extended through independent study, reflection and group learning under the guidance of an expert facilitator. You'll read and reflect on your own 5 days a week for approximately 1 hour a day. Some days will require more time, some less. You'll then have the opportunity to play with what you're learning and embed what you discover about yourself at the weekly group workouts. Be prepared for some fun while you're getting on purpose. That's one of the secrets to your success on this program. When it's fun, it sticks. Right?
Your 2 hour JOLT Workouts will be every Tuesday evening at AUT from 6:30 - 8:30 pm
The themes by week are:
1. Strengthen Your Foundations: Overcome barriers and move ahead.
2. Discover Your Amazing Brain: Your brain, your emotional brain and why we behave the way we do.
3. Maximize Your Energy: Nutrition, sleep, exercise.
4. Action Your Success Strategies: Experience cogent success strategies and discover what works, for you.
5. Master Your Emotions: Your emotional barriers, happiness, optimism and desire.
6. Explore Your Behavior: A deeper look at your beliefs, your inner voice, your values and choice.
7. Align Your Needs: Stress alignment, peak performance, your driving need, self & belonging, structure & change.
8. Unleash Your Creative Mindset: Free yourself from judgemental thinking - you won't be stuck for ideas again.
9. Map Your Future: Create an achievable plan to live the life you want.



We're ready when you are.
GET JOLT
Ph +64 9 623 1997, email info@mindwarriors.com, check out www.jolt.global and follow us on facebook.
Download our Sell the Boss pack if you'd like your employer to consider paying for your development.
Date and Time
Location
Auckland University of Technology
55 Wellesley Street East
Auckland, 1010
New Zealand