Description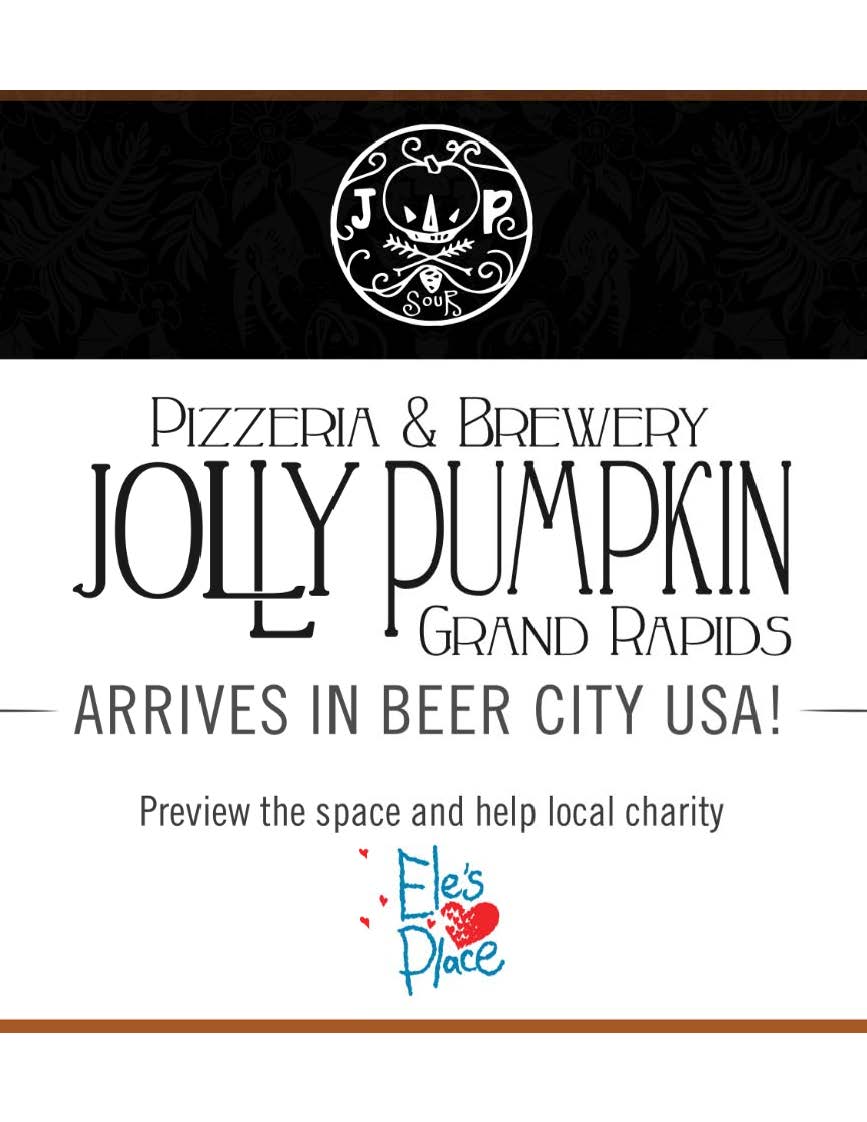 Celebrate the grand opening of Beer City USA's newest craft beer destination, Jolly Pumpkin Pizzeria & Brewery! Experience the restaurant before anyone else and help support a great local charity, Grand Rapids' Ele's Place! Enjoy a sampling of menu items from artisan pizzas and truffle fries to gourmet salads and sandwiches - and of course, Jolly Pumpkin's signature barrel-aged sour ales. Beer, wine and spirits will be available through a cash bar.

Admission to the event is a suggested $20 donation benefiting Ele's Place. Please RSVP and register to attend the event. Donations can be made online in advance. Donations will be accepted at the door in form of cash or check. Please make checks payable to "Ele's Place."

About Ele's Place: Ele's Place is a safe place for grieving children to come and receive support during their healing process, improving their overall emotional health. Celebrating 5 years of service in Grand Rapids, Ele's Place has served over 545 children and teens with on-site bereavement programming. The need continues to build for the children in our community, and together we can make sure that all children in West Michigan get the care they need while living with grief and possibly trauma. Ele's Place serves these children in multiple different capacities, including on-site groups, school groups, clinical consultation and community education. For more information, visit www.elesplace.org.