Description
Reserve your spot for the Jolkona Catalyst Showcase!
Join us on Wednesday, May 25th to help us celebrate our social entrepreneurs' accomplishments.
We're celebrating the 5th Jolkona Catalyst cohort with a special evening dedicated to 8 carefully selected social entrepreneurs from Indonesia. The Showcase is a unique opportunity to meet our Catalysts and hear inspiring stories about the impact that these emerging leaders are creating in their communities, as well as to connect with impact-focused professionals in the Seattle area.
Ticket proceeds & donations will go toward supporting future programs.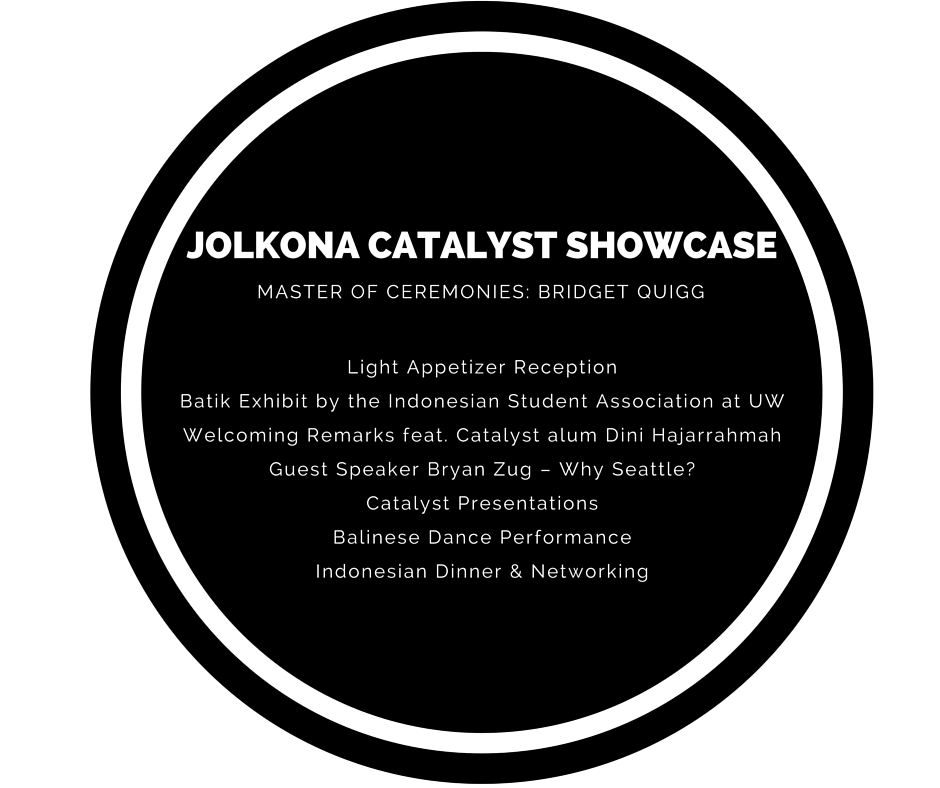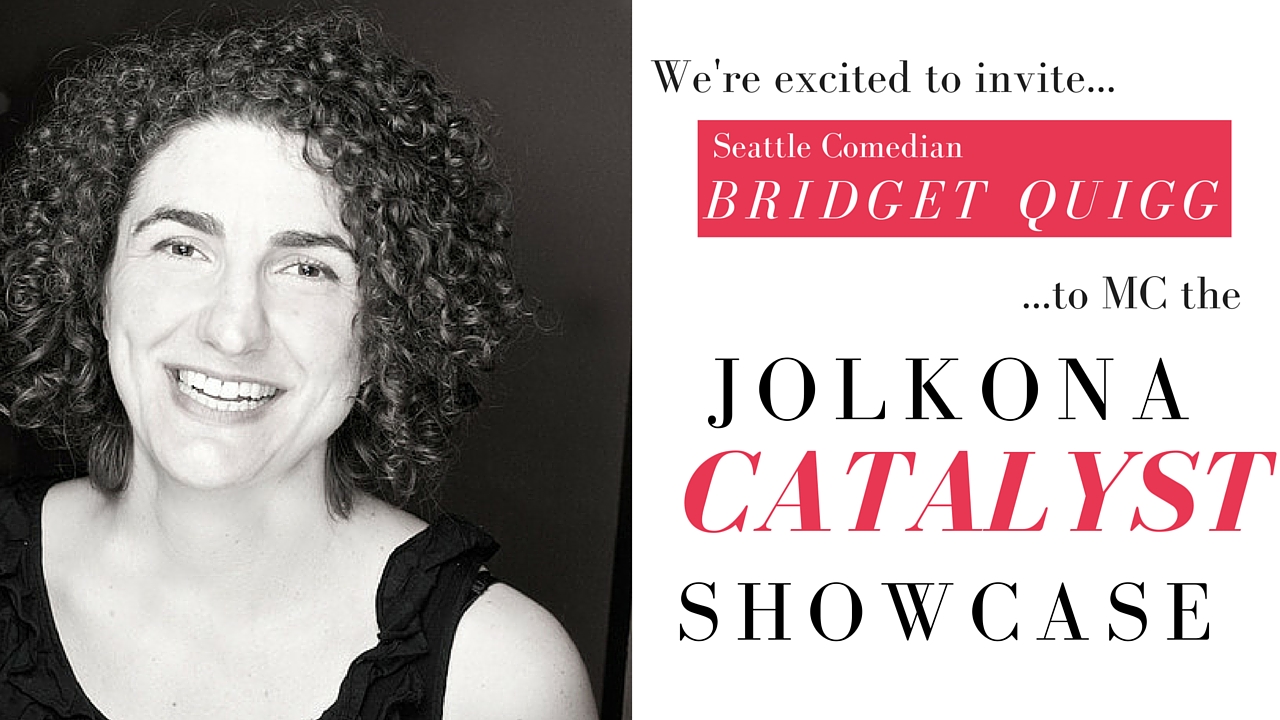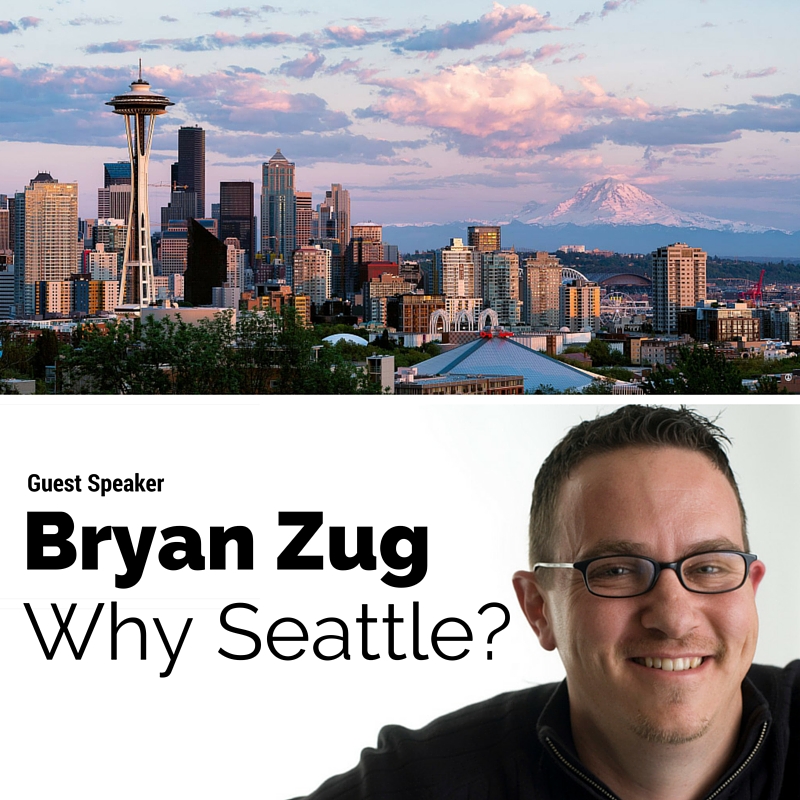 Bryan Zug is a product manager, UX director, and attention scientist who is deeply involved in Seattle's tech community. 10 years ago, he helped start Ignite Seattle <http://www.igniteseattle.com> – the popular gathering where local folks share their passions/pursuits in quick 5 minute presentations.
He's worked for Techstars and Startup Weekend – As well as designed and engineered online training systems for Children's Hospital Seattle and Children's Hospital Stanford.
Bryan also founded the video production company, Bootstrapper Studios, whose online broadcasts include Seattle Reign and Sounders 2 soccer seasons, as well as Geekwire events. He also founded What Now? Exactly! – the explainer animation studio that's created product explanations for companies like Adobe, Atlassian, and the Gottman Institute.
He's developed Kickstarter videos and campaigns, which have raised over $3.1 million in combined funding – And he's also the executive producer / editor of 'We Make Seattle', a short film about Seattle as a great place for creatives and entrepreneurs.
EVENT DETAILS
6P Light Appetizer Reception
Batik Exhibit by Indonesian Student Accociation at UW
6:30P Welcoming Remarks with Monica Mendoza, Jolkona Executive Director
featuring Catalyst Alum Dini Hajarrahmah
7p Guest Speaker: Bryan Zug - Why Seattle?
7:15P Catalyst Presentations
7:45P INTERMISSION: Balinese Dance Performance
8P Catalyst Presentations
8:30P Indonesian Dinner & Networking
MEET THE CATALYSTS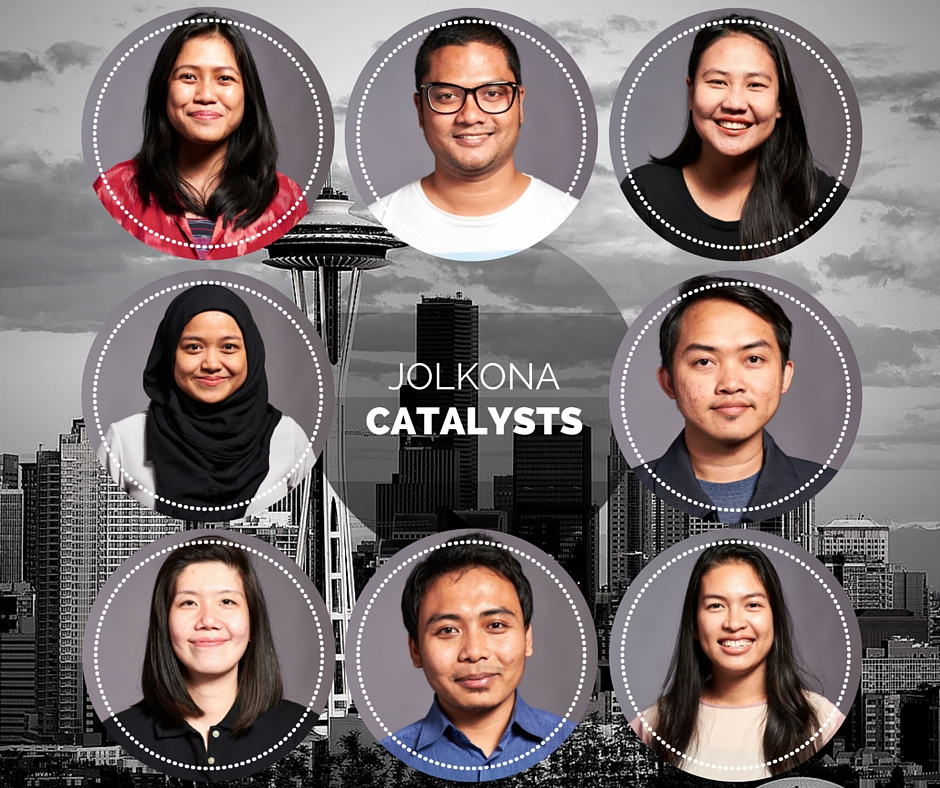 MEET THE MENTORS