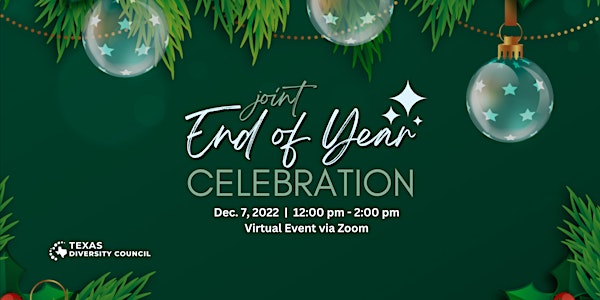 Joint End of Year Celebration
Diversify your business network and create new connections with other business professionals and DEI leaders in your community.
About this event
The holiday season is one filled with laughter, special foods and friendly gatherings. But if you're grieving during the holidays, it can sometimes be difficult to join in. Learn ways to navigate the workplace during the holidays, or anytime while you are grieving at the Texas Diversity Council's Joint End of Year Celebration.