Joint Chapter meeting - How to Make Your Security Awareness Program FAIL!

Wednesday, July 18, 2018 from 11:30 AM to 1:00 PM (CDT)
Event Details
Speaker(s): Winn Schwartau

Seminar Objective
Ever though about making your security efforts fail dismally?
Winn Schwartau has and wants you to expand your thinking too!
(With a small dose of Analogue Network Security, the Ebbinghaus Curve and Feedback!)
Winn is a world renowned security expert, conference speaker, author and entrepreneur https://winnschwartau.com/. In his humble opinion, it's more important to start with the obvious How To Make Your Security Awareness Program FAIL! - Is this backwards or what? FAIL? Not in Winn's way of looking at the world. How can you possible succeed unless you know what FAIL is?
Let's begin with two working assumptions:
Security Awareness Programs are a valuable part of every company's security strategy.

Security Awareness Programs are often abysmal failures and a waste of resources.
Which is it? After 30+ years in the information security business, Winn Schwartau has been involved in scores of controversial debates and held more than the occasional unpopular idea.
In this exciting, (likely provocative) and interactive session, Winn will again move you from your comfort zone, and show you How to Make Security Awareness Program Fail. Epically. Fall flat on its face and become the most most hated, unpopular security effort you've even launched… all the while still wasting valuable resources. Key points:
Boring is important. Spend extra effort on upping your boring factor. Users will like you for it.

Since readability is not important, and graphics and multi-media use up valuable bandwidth, all awareness should be done in small font text.

Make it thoroughly unintelligible by hiring an English Major who will parse the subjunctive, the ablative, and gerundized for us all, ensuring a garbled message.

Your CISO took a film class as an elective in college. Use his\her expertise. Exploit their talent.

Never, ever, use casual language as it might actually improve communications.

Oh, yeah, the biggie: HUMOR has no place in the workplace!
And that is only the beginning. Learn other ways organizations can totally screw the pooch while trying to get:
Users to behave with at least a modicum of common sense?

Executives to follow the rules? Any rules at all!

Geeks to stop making "totally secure, hidden back doors" to make maintenance easier?
No, Security Awareness Programs are not perfect and will NOT solve everything. But learning how to make one FAIL is critical to understanding how to make one successful.
So, what's on the other end of Schwartau's security awareness spectrum? Hope. Triads. An insanely creative landscape of ideas, hints, techniques, tricks and tips he has used and seen used over the last 30 years – that work. That's don't suck. (WCs included!)
Join Mid TN ISACA and guests from Mid TN ISC2 and do not miss Winn's irreverent, but 'spot-on' analysis of security awareness – and how to design an affordable and effective program that addresses the real issue: the successful cohabitation of man and machine. It can be done. And bonus time ... a short intro to Analogue Security.  
Seminar Objective
Attendees will learn from Winn Schwartau's experience what does and more importantly doesn't work when building a security awareness training and testing program.
Program Level
Beginner
Prerequisite(s)
Beginning knowledge of security awareness training and testing suggested. 
Speaker Bios: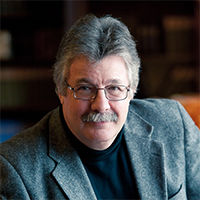 Winn Schwartau is one of the world's top experts on security, privacy, infowar, cyber-terrorism, and related topics. He is also the president and founder of The Security Awareness Company.
Winn is gifted at making highly technical security subjects understandable and entertaining. In addition to being called "The Civilian Architect of Information Warfare," he is one of the country's most sought after experts on information security, infrastructure protection, and electronic privacy. He has authored more than 12 security books and has been the recipient of a host of industry recognition.
We consider ourselves lucky to be led by such a renowned guy! Winn likes to get his hands dirty, so-to-speak, often getting directly involved with many of our clients' projects. He writes much of the content used in our materials, all while traveling the world and sharing his decades of knowledge at conferences.
… and don't miss Winn's latest book "Analogue Security".  Presented recently at RSA, learn more about it here https://winnschwartau.com/ and https://en.wikipedia.org/wiki/Winn_Schwartau
Date/Time: Julu 18 from 11:30am to 1:00pm (Lunch will be provided). 
Location: Lipscomb Spark Center - Cool Springs - 3252 Aspen Grove Dr, Franklin, TN 37067

CPE: Up to 1 hours of credit will be issued to attendees.
Chapter Event Policy: See the Chapter website for complete details on the Chapter's event policies.
When & Where

Lipscomb Spark Center
3252 Aspen Grove Dr
Franklin, TN 37067


Wednesday, July 18, 2018 from 11:30 AM to 1:00 PM (CDT)
Add to my calendar
Organizer
The Middle Tennessee Chapter of ISACA was founded in 1986 and exists to promote the education of individual members for the improvement and development of capabilities relating to the auditing of and/or management consulting in the field of Information Systems Audit and Control.
Chapter Objectives
Promote education of, and help expand the knowledge and skills of our members in the related fields of auditing and information systems audit and control.

Encourage a free exchange of information systems audit and control techniques, approaches, and problem solving by our members.

Provide adequate communication to keep members abreast of current events in information systems audit and control that can be beneficial to them and their employers.

Communicate to management, auditors, and information systems professionals the importance of establishing controls necessary to ensure effective organization and utilization of information systems resources.